Khloé Kardashian's Breakout Fighting Face Mask is Perfect For Self-Care
Self-care, hopefully, is a part of everyone's daily routines. Taking care of your mental, physical, and emotional wellbeing is essential. Fans and viewers of Keeping Up With the Kardashians are always eager to hear tips and tricks from the cast when it comes to their self-care practices. Khloé Kardashian recently opened up about a certain product that she thinks in phenomenal. Find out which facemask Khloé Kardashian loves so much, and why she thinks everyone needs it.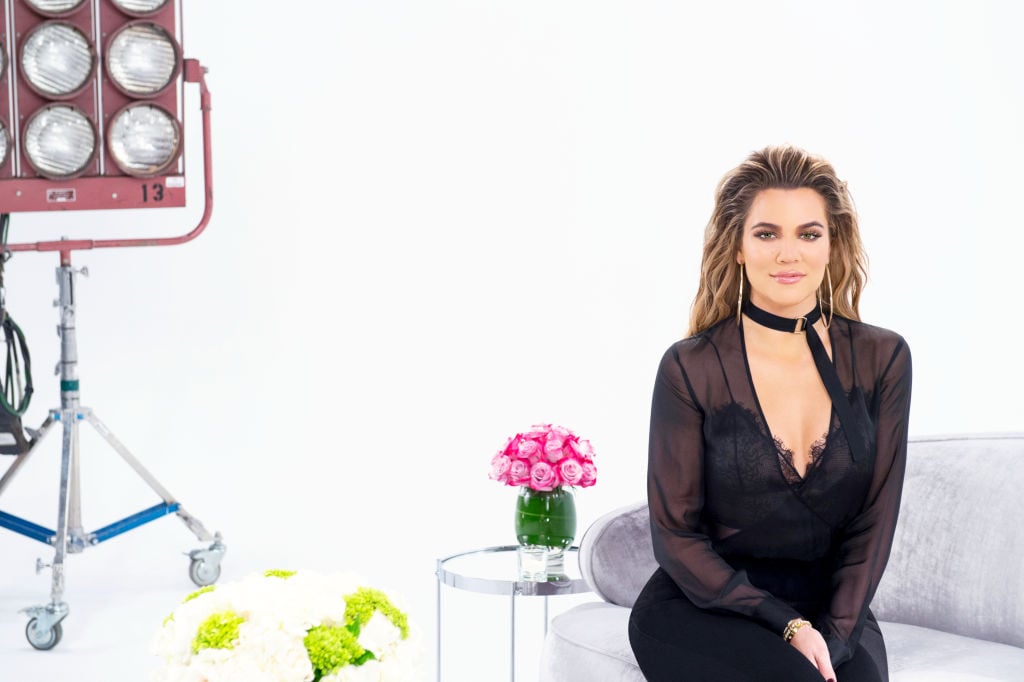 What face mask does Keeping Up With the Kardashians star Khloé Kardashian love so much?
The stars from Keeping Up With the Kardashians have a reputation for living large and lavishly. If Khloé Kardashian likes a product it must be good. The famous celebrity recently shared that the Origins CLEAR IMPROVEMENT™ mask is one of her favorite products to use when practicing self-care.
Cosmopolitan UK reported Kardashian loved the facial mask so much she said, "I've tried a bunch of charcoal masks and this one trumps them all. Not only does it dissolve and suck out the dirt from my pores, it's not drying like many other charcoal-based masks." The popular reality television star truly thinks everyone should have it. Find out everything Keeping Up With the Kardashians fans and viewers will want to know about the purifying mask.
What are some similar, less expensive masks on the market?
Face masks have always been an integral staple of self-care rituals. Over the past few years, face-mask options have become even more accessible and even more trendy. There are a few products that stand out among the rest. Yes To Tomatoes Detoxifying Charcoal Mud Mask showcases two of the most popular ingredients found in facemasks today. The charcoal and mud elements of the mask work together to purify the skin. The mask runs for about $15.99. Another well-known facemask option is the ACURE Incredibly Clear Charcoal Lemonade face mask. This facial mask combines charcoal, clay, and lemon to create a soothing and cleansing experience. The product is completely vegan and very affordable at around $15.99.
Everything fans want to know about the self-care face mask that Khloé Kardashian fondly uses
Khloé Kardashian's love for the charcoal facemask was evident. The popular celebrity shared, "I hate being oily, so I do lots of sh*t to my face to make my pores look smaller! I love this charcoal mask from Origins because it makes my skin look extra smooth." Khloé also mentioned that the Origin's mask keeps her skin super soft.
Sometimes it can be hard to make time for self-care or to know where to begin or what to get. Keeping Up With the Kardashians fans are grateful to Khloé for sharing her inside perspective and reminding them of the importance of self-care. Hopefully, the cast of the popular E! cable reality television series continues to keep fans and viewers updated.