Khloé Kardashian's Fans Are Roasting Her for Editing Her Photos Like a 13-Year-Old
It's hard to have a discussion about celebrity photoshop fails without mentioning the Kardashian-Jenner clan. The four entrepreneurs — and their momager, Kris — face scrutiny with every online post, with Khloé Kardashian getting a good portion of that scrutiny. Collectively, their digital archive is filled with its share of heavily filtered and generously retouched pictures. Still, their millions of followers are content to engage with their uploads and "keep up with the Kardashians"… no matter how airbrushed they appear. 
Even the Kardashians' biggest fans, however, sometimes have to call them out. After all, friends don't let friends over-Facetune.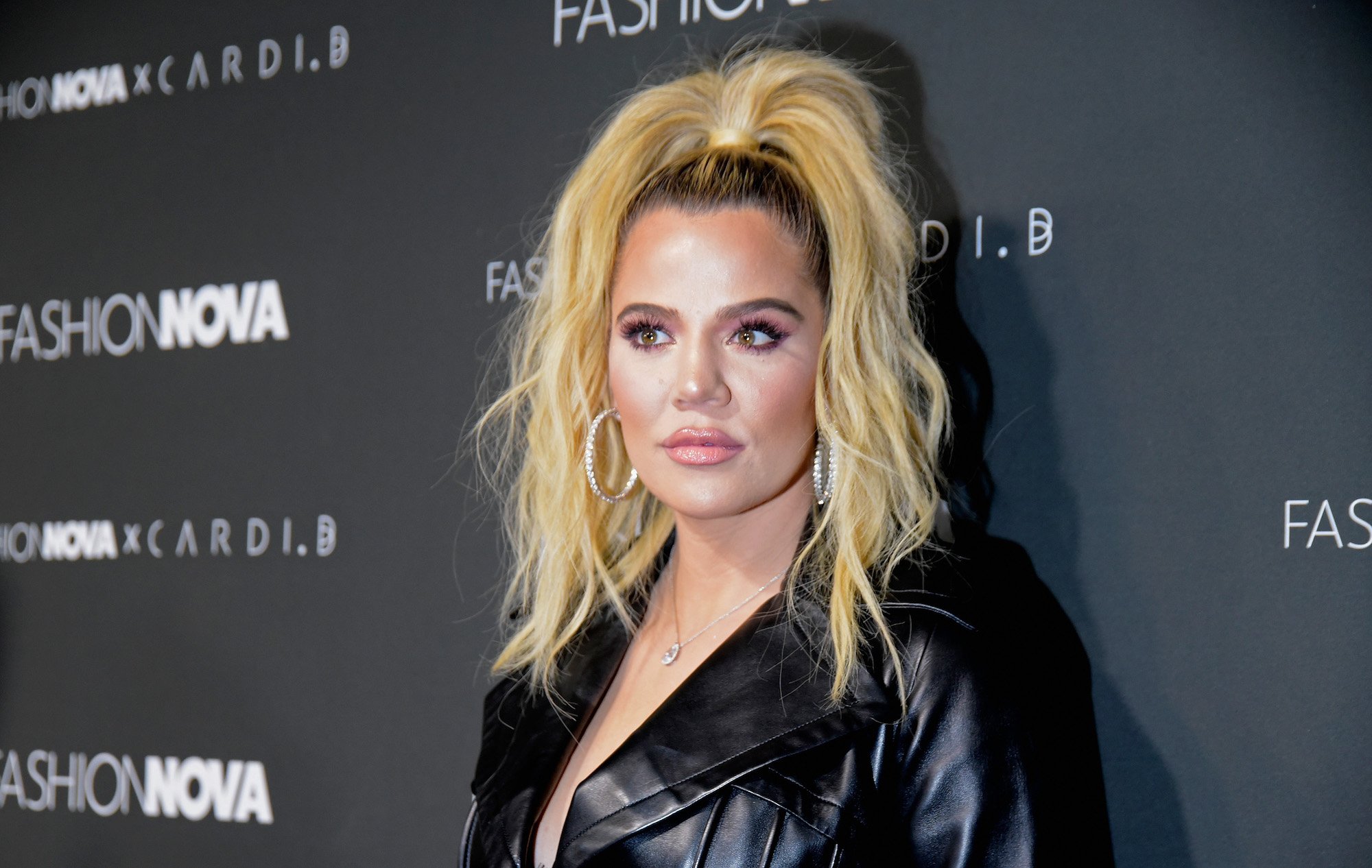 Khloé Kardashian has a substantial online following
As the sister of Kim Kardashian West (a woman who once attempted to "break the internet" with a photoshoot), it comes as no surprise that Khloé has a powerful social media presence. Though Khloé ranks third among her sisters in terms of Instagram follower count, she still reaches an audience of 129 million. Kourtney Kardashian, who brings up the rear, has 109 million — nothing to sneeze at. 
Though the sisters have earned plenty of money through their reality shows, clothing lines, and beauty products, a substantial portion of their income is derived from their online postings. Companies are constantly seeking public figures to represent their brands and offerings. When it comes to influencers, the Kardashians are understandably some of the most coveted. Kim and Kylie are reported to make around $900,000 per post, subliminally advertising for various businesses that were wowed by their follower count. 
Accusations of fake users within the sisters' online audience have many questioning the worthiness of these investments. And it isn't just Kardashian followers whose authenticity is frequently questioned.
Followers have picked up on Kardashian's fondness for filters
RELATED: Which Kardashian-Jenner Sister Has the Weakest Social Media Klout?
All too often, posting online can be a lose-lose situation for celebrities. If they appear less than perfect, viewers may viciously call out flaws or ridicule. But if they take measures to correct these "imperfections" — usually through editing apps like photoshop or Facetune — they may receive blowback for creating unrealistic standards of beauty in front of an impressionable audience. 
Though the Kardashian-Jenner family has been fairly open about their history of plastic surgery, they are frequently accused of trying to pass off retouched photos as originals. Critics will carefully analyze every pixel of uploads, searching for "tells" like warping or weird shadows. While die-hard fans are perfectly willing to double-tap no matter what, they too will call out their idols when things get too cartoonish.
Recently, fans on Reddit started a discussion on the KUWTK community by sharing a tweet saying Khloé edits photos like they did Though the forum is filled with fans of the star, many users were quick to laugh and agree. Some even extended the teasing to Khloé's love of sharing cliché quotes. Eventually, however, a consensus seemed to be reached by one fan: "She didn't have the internet to post quotes on when she was 13 like the rest of us. Let her get it out lol." 
The family frequently faces criticism for over-editing
While some critiques are light-hearted, many aren't as quick to forgive the editing tendencies of the family. Khloé has faced backlash for her debuts of faces and curves that seem completely new — with critics calling it harmful and fans mourning the loss of her natural look.
Despite all the scrutiny, the sisters seem determined to remain positive and continuing navigating their way through their very public lives. After a recent comment that she was beginning to look just like Kendall, Khloé chose to embrace it as a compliment, rather than a criticism of her transformations. She expressed that she would look like Kendall "in her dreams."
The photos may be faked, but the sisterly love seems very real.