Khloé Kardashian's Instagram Posts Prove Just How 'Out of Touch' She Really Is
Khloé Kardashian is not afraid to let the world know how she is feeling. For the last 12 years, she has had cameras following her around, documenting her every move for her family's reality show, Keeping Up with the Kardashians. For over a decade, the world has watched Kardashian navigate her way through life as she experienced many …
Khloé Kardashian is not afraid to let the world know how she is feeling. For the last 12 years, she has had cameras following her around, documenting her every move for her family's reality show, Keeping Up with the Kardashians. For over a decade, the world has watched Kardashian navigate her way through life as she experienced many ups and downs. 
Throughout all of the events Kardashian has dealt with in her life, she has done her best to keep her fans informed about how she is doing emotionally.
One of the ways she lets fans know about her emotional state is by posting quotes on her Instagram page. Some of these posts have done more harm than good.
Khloé Kardashian's inspirational quotes connect to the drama in her life
Last year, shortly after she gave birth to their daughter, True, Kardashian revealed that her ex-boyfriend, Tristan Thompson, had cheated on her. Months later, he was caught kissing Kylie Jenner's best friend, Jordyn Woods. After the news broke, Kardashian was quick to hop onto social media and tell the world exactly what she thought about Thompson and Woods.
After Kardashian had a little bit of time to settle down and let the situation sink in, her Instagram posts started becoming less vindictive and more reflective. She posted a few different inspirational quotes that many fans believed were aimed at Woods and Thompson. One of the quotes said: "The worst pain is getting hurt by a person you explained your pain to."
Neither Thompson or Woods responded to that particular quote. At the time, the quotes helped fans to understand what Kardashian was going through emotionally. 
Some of the Instagram quotes have cryptic meanings
Most of the time, Kardashian will post quotes to her Instagram page when she is really happy or really sad. Either way, fans usually know why the quote is being posted and what it means. However, there are a few times she has posted some that left fans wondering why she chose that particular quote.
For example, one day she posted a quote that said: "Everyone you meet is fighting a battle you know nothing about. Be kind. Always." Fans were baffled by this quote. Did someone say something to Kardashian that upset her? Was she fighting a new battle and didn't tell us about it?
Fortunately, E! News found out that she and her sister, Kourtney, had seen an old friend while they were out one day. After their old acquaintance had ignored them, the two sisters started to give her a hard time. Later, Kardashian said she regretted her actions after realizing that sometimes people are just having a bad day and don't want to talk. She then put the quote on her Instagram in hopes that her fans would not make the same mistake.
Some fans call Khloé Kardashian's posts 'out of touch'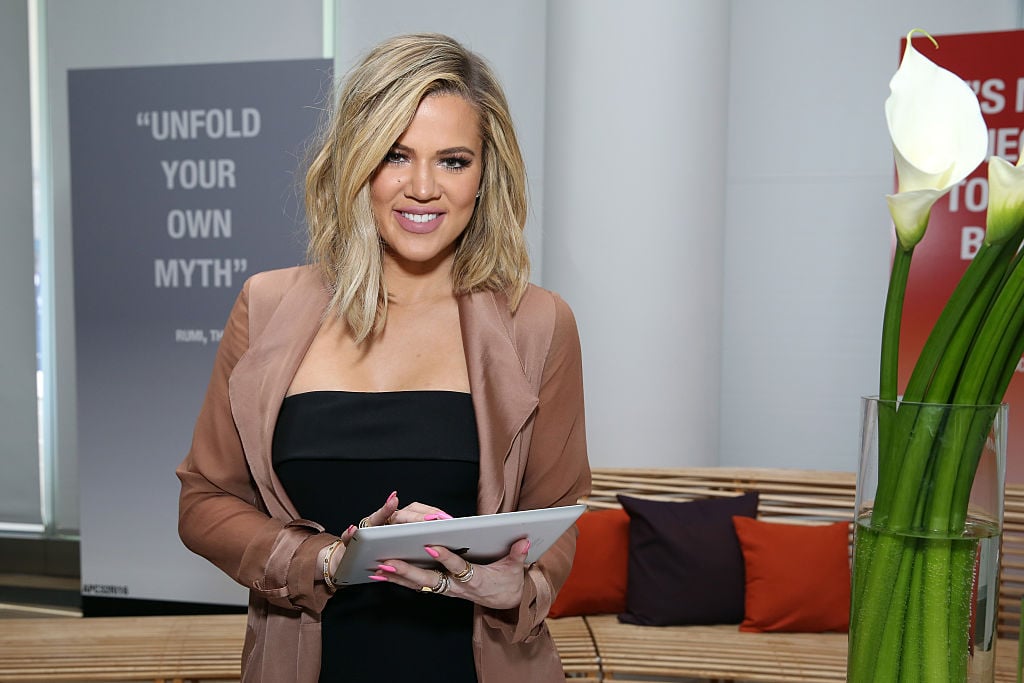 When coronavirus concerns began threatening the economy, Kardashian used her platform to reach out to her followers with a message about wealth and being grateful.
"If you have food in your fridge, clothes on your body, a roof over your head … you're richer than 75% of the entire world," part of the note said. "Life is not about complaining. Life is about thousands of other reasons to be grateful and happy."
Fans couldn't believe she would post something like this when it was obvious she didn't have to worry about food, clothes, or being able to afford to live in her house.
One fan wrote: "[Khloé] doesn't understand the struggle that [is] living on the breadline. She doesn't understand the stress … struggling is a spectrum and by making us feel guilty for being mad at it stops proper wealth distribution."
Others contributed to the thread as well, sharing their disappointment in Kardashian's "tone-deaf" message and even opening up about their own struggles with making ends meet in their daily lives.
"She is the definition of privilege," someone else added, "and constantly complains about her life but wants to preach about people less well off being more grateful?"
Though Kardashian may have meant well by trying to spread positivity in times such as these, fans made it clear her attempt completely missed the mark — and not for the first time.