Khloé Kardashian's Response to Recent Rumors Has Fans Imploring Her to Seek Therapy
Khloé Kardashian and the other Kardashian-Jenner sisters have made breaking up an art form. Many of their past relationships have taken on a life all their own, providing fans with endless hours of speculation and gossip.
This, of course, provides the family exactly what their empire of influence depends upon: a platform for attention. The on-again, off-again relationships and very public meltdowns are key pieces in a recipe for keeping their names in the headlines. 
Lately, though, the relationship saga between Khloe Kardashian and Tristan Thompson has crossed a line for even the most gossip-hungry followers. Fans are worried that it's all just too much and even want Kardashian to seek therapy over the situation. 
Khloe Kardashian and Tristan Thompson have had a whirlwind romance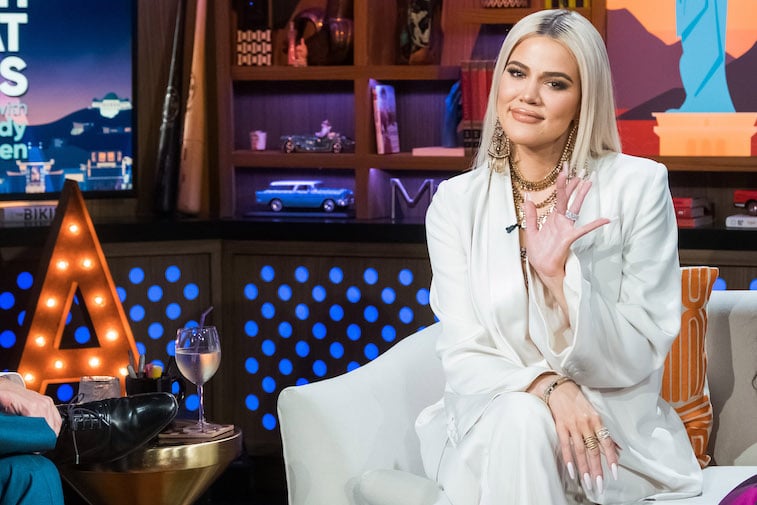 It's perhaps fitting that rumors are now swirling about Kardashian and Thompson's relationship because that's how it all began. Back in 2016, the pair were spotted leaving a nightclub at nearly the same time, sparking speculation they were an item. Within a month, they were spotted on vacation together and the rumors were confirmed.
Over the holidays of 2016 — as Thompson's ex Jordan Craig gave birth to his child — the pair made several social media posts highlighting the seriousness of their relationship.
In December 2017, Kardashian confirmed her own pregnancy, and the pair welcomed baby daughter True in April 2018. At the same time, news broke that Thompson had been cheating, and it was complete with footage of him kissing other women.
They tried to weather the storm, but the next ten months were certainly rocky as even more cheating allegations arose. By February 2019, they were officially split. 
Khloe Kardashian faces pregnancy rumors
While Kardashian and Thompson's messy romance came to a stunning end amid the Jordyn Woods cheating scandal, the pair have a daughter to raise and frequently interact as co-parents. Now fans think more might be going on between the duo. Kardashian's Instagram activity has led many to believe that she's pregnant with yet another of Thompson's children. 
Fans are trying to connect the dots between several pieces of this potential story, including a tweet from Jordyn Woods that some see as related to the new drama. Woods tweeted out "Stay focused, stay blessed, stay beautiful, and trust the process." For her part, Kardashian responded to fans' speculation with anger and frustration.
She insisted that she is not pregnant and that she is "disgusted" by all the rumors about her and her "uterus."
She finds both the scrutiny of her body and the constant analysis of her relationship status to be exhausting and invasive. 
Fans think Khloé Kardashian's response was over the top
Kardashian has made it clear what she thinks of the pregnancy rumors, but that hasn't stopped fans from weighing in on the situation. Now, in addition to speculating about Kardashian's possible pregnancy, they're also commenting about her overall mental well-being.
They see Kardashian's angry response to the rumors as evidence that she is not doing well and could use some help. 
One fan tweeted out that Kardashian needs a "life coach" or a "therapist" that can help her "stop playing victim on the internet."
Fans are pointing to a pattern where Kardashian puts herself in dramatic situations, basks in the attention when she wants it, and then gets upset about it when it's no longer fun or serving her.
Many see it as hypocrisy and are particularly frustrated with the idea that Kardashian would forgive Thompson and take him back after she destroyed Jordyn Woods' reputation over the cheating scandal. 
Whether Kardashian has a right to her privacy or not, her recent response is unlikely to result in any relief from the rumors.