Khloé Kardashian's Terrible Instagram Posts Just Keep Getting Worse
Khloé Kardashian has certainly been missing the mark on her Instagram posts, and critics are not afraid to take her to task for it.
We look to celebrities for a lot of things — inspiration, entertainment, escapism — but we don't often turn to them in moments where we want to see someone in touch with the common struggles of everyday Americans.
Celebrities, buffered by their resources and wealth, are often out of touch with the everyday lives of their fans, and that's mostly expected. However, in moments of crisis, fans expect celebrities to tune in or — at the very least — shut up.
With political upheaval and the pandemic raging across the American landscape, it's a tough time for celebrities who want to showcase their connection to their fans. 
Khloé Kardashian has certainly been missing the mark, and critics are not afraid to take her to task for it. 
Khloé Kardashian has been struggling with her identity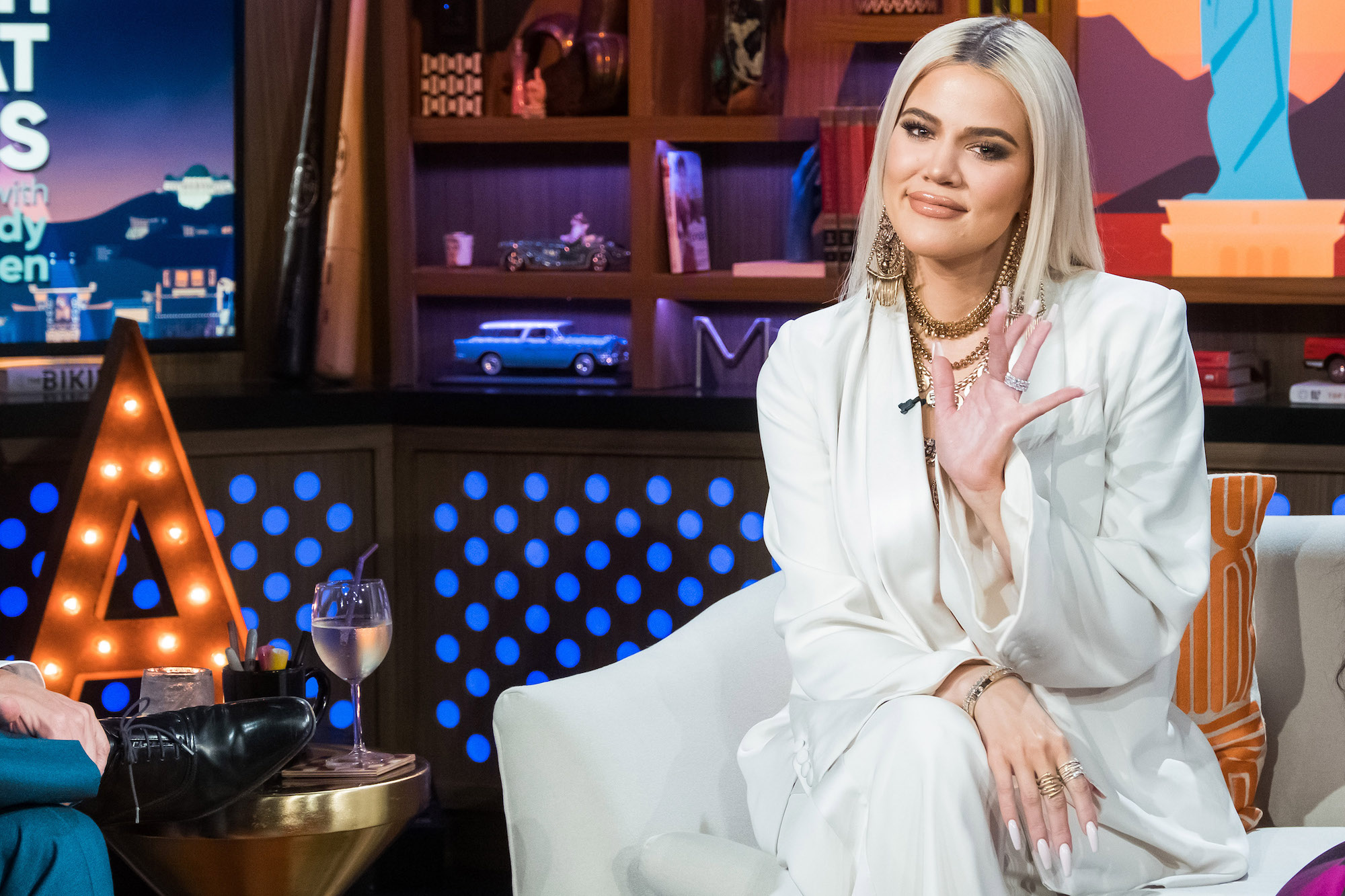 Part of what has made Kardashian's attempts to connect to her fans so chaotic is her own identity's disarray. The star has been in the spotlight for her entire adult life as a member of her family's reality TV series Keeping Up with the Kardashians.
Things have gotten more complicated as she's tried to navigate her adulthood and next steps in her life while also maintaining a presence on-screen. In particular, her on-again, off-again relationship with Tristan Thompson has caused a rift between her and some fans. 
Kardashian is rumored to be back together with her ex and father of her daughter, True. If Thompson and Kardashian are back together, fans are definitely critical of the move since Thompson has been unfaithful to Kardashian multiple times and the drama of their relationship has played out for the cameras.
Kardashian took to social media to chastise fans for rumors about her being pregnant by Thompson. She denied the rumors but then added "And if it were true… it's MY LIFE, NOT YOURS. Funny how picky&choosy some can be with who and how you feel others should live their lives."
Many fans felt like this was hypocrisy since it was Kardashian, by appearing on KUWTK, who had invited fans into her personal life in the first place. 
Khloé Kardashian has made some strange social media posts
As Kardashian has struggled to find the line between her privacy and her professional persona, she has taken to making some strange social media posts. With 119 million Instagram followers, the celebrity is definitely a powerful influencer, but she's been struggling to figure out how to use that status effectively.
Earlier this year, the star did a sponsored post for Febreze that just had fans confused. The bizarre mix of her luxury status with this common and inexpensive household cleaner seemed mismatched, and the photo shoot was ripe for ridicule. 
That move has been brought into focus by several attempts Kardashian has made to appear more "relatable" on the platform. When she took to Instagram to make a post about missing her "pre-quarantine" body, fans weren't having it. They pointed to her immense resources including a luxurious home gym and dragged her for making light of the real problems so many people were facing during the public health crisis. 
More of Khloé Kardashian's posts are confusing fans
Now Kardashian is back at the social media posts that are leaving fans scratching their heads. A Reddit thread takes Kardashian's tendency to post "inspirational" quotes to task. The original poster shared a screenshot of one of Kardashian's Instagram Story posts, a quote that talks about living life with your own happiness in mind and not worrying about what other people think. The poster noted that Kardashian "must have a folder of quotes to post x5 a day." 
Others responded to speculate what Kardashian is alluding to — many think it's about getting back together with Thompson despite her family's objections. Many just took it as an opportunity to point out how out of touch Kardashian seems. "30-something to 40-something women with nothing left to prove. Peaked at 23 and it shows," one wrote. Another said, "She should stop, she is really pathetic. She is almost 40 and she is behaving like a 16 years old."