Khloé Kardashian's Traumatic Brain Injury Left Her With Memory Loss About Her Childhood
Learn more about Khloé Kardashian's brain injury that left her with few memories of her childhood.
The Kardashian-Jenner family members have lived much of their lives in the public eye. The premiere of Keeping Up with the Kardashians ushered in a whole new era of reality TV.
Between the series and its many spin-offs, fans have gotten to see the intimate details of the family members' lives. These moments have ranged from the hilarious to the dramatic to the confusing (remember when a young Kylie Jenner showed off her moves on a stripper pole). 
This kind of transparency and access to the family's lives can leave fans with the impression that they know everything there is to know about the sisters and their antics. It can also lead to some fairly harsh criticism of their lives — which are often seen as excessive and spoiled.
While some of the dramas of the family have been overblown and others have definitely been of their own making, there are some real traumas in their background. One of these incidents involves a car accident, and it left Khloé Kardashian with some lasting damage. 
'Keeping Up with the Kardashians' has highlighted dramatic moments
The reality TV series hasn't focused solely on the positive moments of the family's luxurious lifestyle. Sure, a lot of the show consists of the family members feuding between themselves and their relationship woes or showing off their wealth, but they've also used their platform to tackle some more serious occurrences.
According to Cosmopolitan, some of the most serious and dramatic moments on the show have included Kim Kardashian's announcement that she was divorcing Lamar Odom (just weeks after their wedding) and the loss of Kim Kardashian's earring (which fans are convinced is fake). 
Khloe Kardashian's most difficult moments have been on the show
Perhaps more than anyone else, though, Khloé Kardashian's most vulnerable moments have been caught on camera.
Her relationship with Tristan Thompson was a tumultuous one, and she found out that he was cheating on her while giving birth to their daughter. The entire thing — dramatic and painful enough on its own — was captured on camera and broadcast to the world.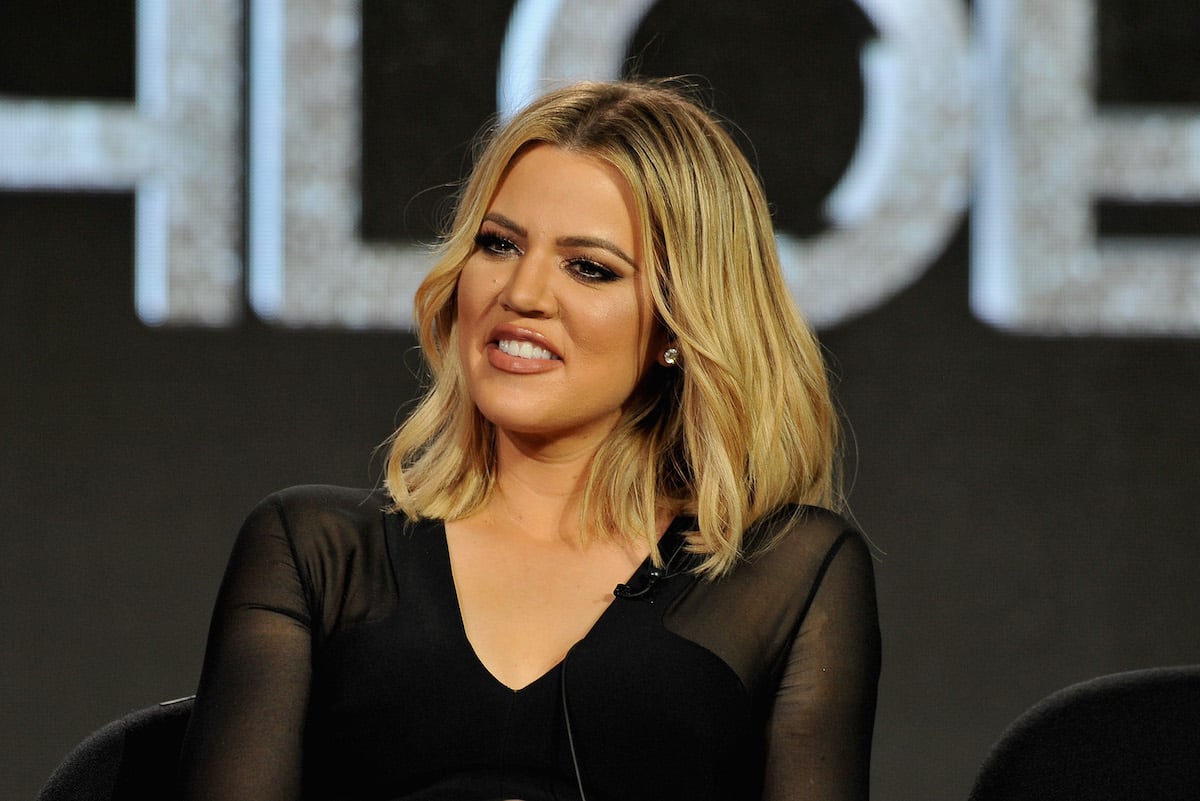 The star has also faced more scrutiny over her looks than her sisters, with fans frequently decrying that she has a "new face" and insisting she must have had work done to alter her appearance.  Fans have also been quick to call Khloé Kardashian out for what they see as bad behavior on the show.
The youngest Kardashian sister is frequently seen talking about people behind their backs and generally being negative, and some fans have connected this to a tense dynamic with her sister Kim Kardashian. While the show has undoubtedly helped her rise to fame and fortune, it has also been a space in which she has been heavily criticized and struggled to deal with the pressure of the world prying into her personal life. 
Khloe Kardashian had a traumatic injury 
Long before Keeping Up with the Kardashians premiered in 2007, Khloé Kardashian suffered a traumatic event that was not caught on camera but had a lasting impact on her. According to BuzzFeed, a car accident sent Kardashian sailing through the windshield of a car in 2001. The result was a traumatic head injury that has negatively impacted her long-term memory. 
Kardashian opened up about the injury on an episode of the reality show and explained: "It's really irritating and frustrating and kind of sad that I can't remember so many things from my childhood because of that car accident."
It can be easy to watch the Kardashian-Jenner family members as if they are characters in a fictional drama, but these are real people and at least some of the challenges they face stem from real incidents.