Khloé Kardashian's Hilarious Story About True Thompson Pooping in the Bathtub Included Seriously Relatable Parenting Advice
The Kardashians are a large family, and a couple of members are Khloé Kardashian and her child, True Thompson. She became a mother in 2018, and she has been candid about her life with her daughter. In a recent interview, Khloé Kardashian shared a hilarious story about True Thompson pooping in the bathtub — something most parents can probably relate to.
Khloé Kardashian shared a funny memory of True Thompson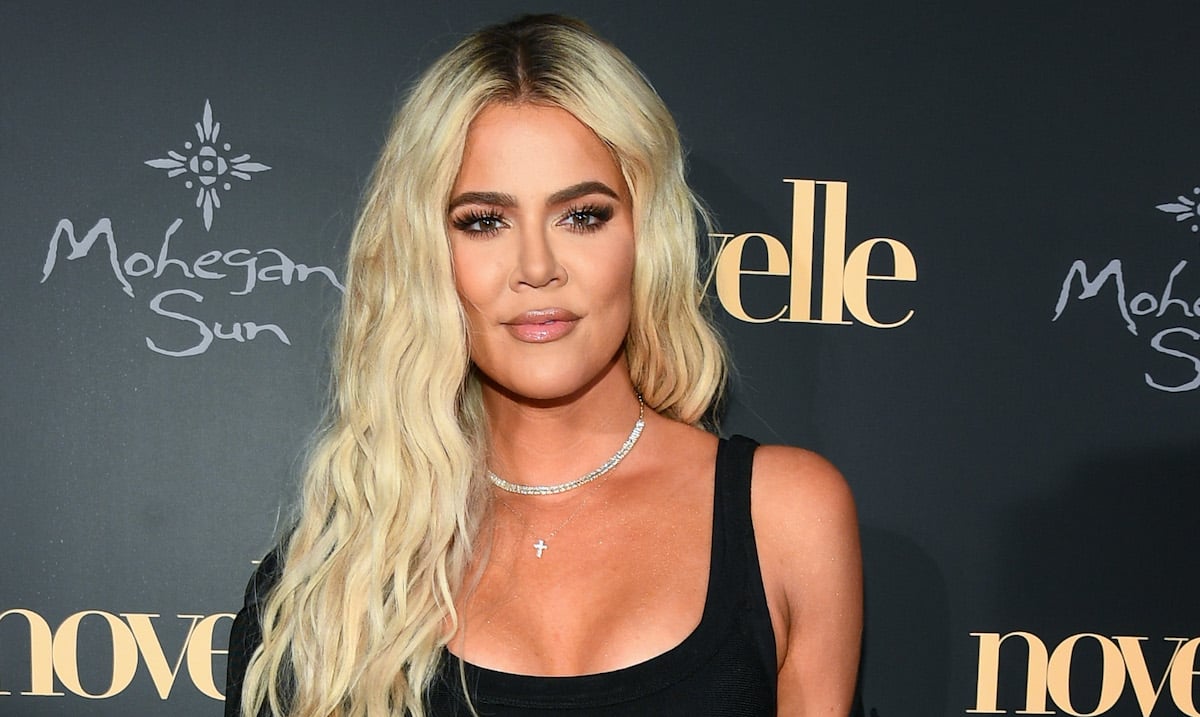 Like any parent, Kardashian has a couple of amusing stories about her child. According to E! Online, she and her daughter, True, had an incredibly relatable moment. Kardashian revealed in Ellen DeGeneres' series Mom Confessions about an accident her kid had during bath time. 
"The time True pooped in the bathtub. I've truly never experienced that before. I didn't know people just pooped in the tub, it's disgusting," Kardashian explained. "I don't want to relive it but I had to learn that on the fly." 
Kardashian is still learning new parenting tricks, and some of them are ones she has discovered as they happen. She likely dealt with the tub incident the best she could. The star also used the story to give fans some relatable advice; she admitted that no parent knows what they are doing all of the time.
"No one knows what they're doing. We all just pretend that we do," she said. "I don't care how many kids you have, it's exhausting for everyone.
Kardashian even mentioned that her sisters have different parenting styles. Her approach involves plenty of scheduling, and she is strict about it. All in all, she surrounds her methods with love. 
True Thompson is growing up to be like her mom
Little children tend to pick up habits that they observe from their parents. Some characteristics can be good, and others are not preferable. Of course, Kardashian hopes True does not pick up specific traits, but it may be too late for one. 
Kardashian tends to keep things spotless and organized. It would seem that her daughter adopted a similar behavior, as True does not like to leave her toys lying around. While the star enjoys her own tidiness, she feels bad that True has a "military-level need for order." 
The main reason is that True is so young, and Kardashian wants her to enjoy a little messiness. In fact, the superstar mom occasionally creates clutter to teach her daughter that it is okay. While Kardashian may "cringe" on the inside, she does not want True to feel the same way. 
"I'm very regimented, and I don't want that for True but she already has so much of that. I feel bad that she has so much of it so young," Kardashian explained. "But every toy has to be put back exactly where she got it from — not from me. That's what she does."
Kardashian might hope True grows out of those organizing habits. However, her daughter likely might grow up to be more like her. 
Khloé Kardashian hopes to have more kids in the future
At the moment, Kardashian only has one daughter, who she shares with Tristan Thompson. However, some fans are curious if she plans to have anymore in the future. While she has felt exhausted at times, the reality star has expressed a desire to give True some siblings. 
With whom Kardashian will have kids is still unknown. After all, she and Tristan Thompson reportedly broke up earlier this year following another cheating scandal — so the TV personality's plan to grow her family may have some delays. Although Kardashian informed fans that she froze her eggs she thawed over a dozen of them in order to create embryos with Thompson.
It's unclear what Kardashian's path will be in welcoming a sibling for daughter True. But for the time being, the KUWTK star seems to be enjoying and fully embracing the (sometimes messy) adventure that is parenthood.