Celebrity / Movies / Music
Kid From Kid 'n Play is Giving Us Instagram Feel-Good Posts We Need Right Now
Kid 'n Play took fans to their happy place. Now, Christopher 'Kid' Reid, is giving Instagram followers something else to smile about while hanging at home.
The rap duo, Kid 'n Play, produced some of the most iconic party music of the late 80s and early 90s. The upbeat jams, electric concerts, and catchy hooks took many music-lovers to their proverbial happy place. Now, Christopher Reid, better known by his stage name Kid from Kid 'N Play, is giving fans something else to smile about with his feel-good Instagram posts.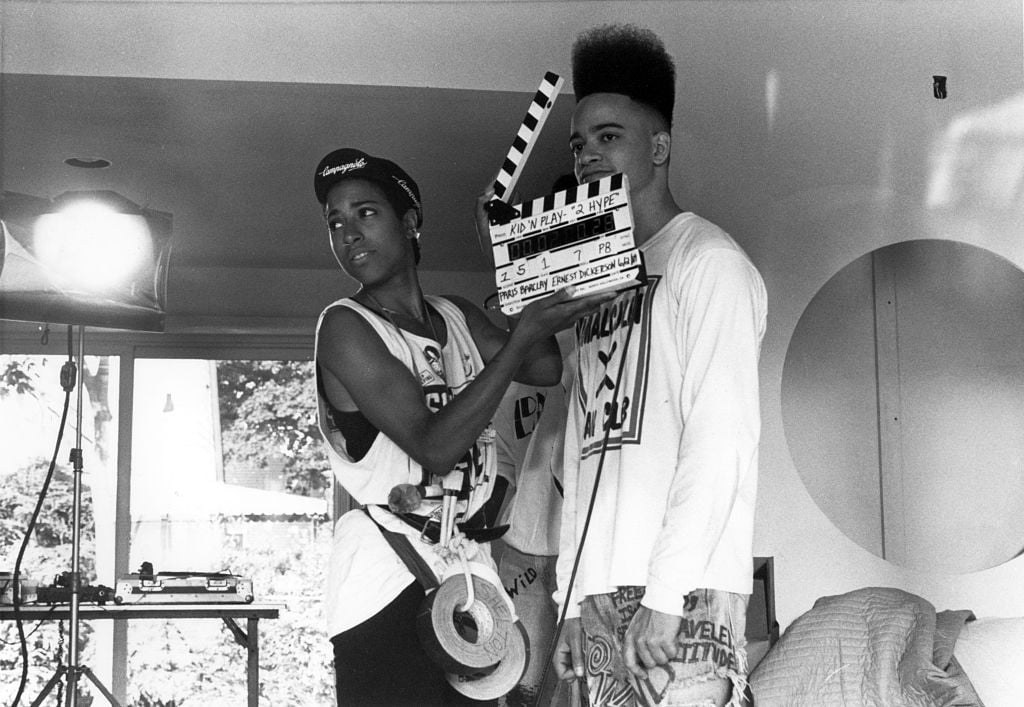 From '2 Hype' to 'House Party'
Reid and his music partner, Christopher 'Play' Martin, released their debut album, 2 Hype in 1988, followed by Kid 'n Play Funhouse in 1990, and Face the Nation in 1991. They inspired fans across the nation with unique dance moves and captivated audiences with their likable personalities.
They also became style influencers with their distinctive fashion and hairstyle choices. As teens around the country imitated the rappers, Reid in particular, helped push the hi-top fade haircut trend into the stratosphere. With unimaginable star power, the artists leveraged their popularity by quickly moving from music to movies.
Kid 'n Play's 1990 comedy film, House Party, became an instant hit. Alongside Reid and Martin, Tisha Campbell-Martin, Martin Lawrence, A.J. Johnson, John Witherspoon, and Robin Harris co-starred.
House Party was a critical and commercial success, scoring 93% on the Rotten Tomatoes Tomatometer, and spawning four sequels, in which Reid and Martin returned for three. Deadline reported that "Old Town Road" music video director, Calmatic, will direct a LeBron James-produced reboot of House Party.
Aside from the House Party series, Kid 'n Play teamed up for other films, including Class Act, Bodyguards, and Funny Business. Reid also scored other roles on television and on the big screen as an actor, comedian, and television presenter.
Kid threw a "Stuck in the 'House Party'"
Like most of the country, Reid is riding out the coronavirus (COVID-19) pandemic at home. As fans stay inside to flatten the curve, they can receive an emotional boost from some of Kid's witty Instagram snaps and puns.
On April 5, the rapper-turned-actor celebrated his 56th birthday with a "Stuck in the House Party" live on Instagram. The promotional image he posted reimagined the House Party 2 publicity poster. In the caption, he wrote, "It's Kid's Birfday!!!!…..Rock wit us. You can't go nowhere anyway."
Kid got into the springtime spirit with bunny ears
In one bittersweet post, Reid donned bunny ears and sunglasses. The caption read, "We're safe in Cali. I just think I'm losing my mind slowly but surely, the bunny ears just "felt right." I think I need a new quarantine name. Feel free, yo."
Instagram followers accepted the challenge of suggesting a new name for the funnyman in the comments. One fan advocated for "Bunny the Kid," while another proposed the timely pun, "QuaranKid." 
Kid took a moment to reminisce about the past
Reid posted a photo of his younger self rocking his signature hi-top fade and an Oakland Raiders jacket. In the caption, he wrote, "Way back Wednesday, yo. Peep your boy Young Flaco, before the world went crazy."
Fans got into the nostalgic mood as well with comments like this one that says, "Bro bring that high top back."
Another follower joined the conversation by simply responding with, "House Party days." Fortunately for that fan and others, they can catch House Party on April 12 at 7 p.m. on VICE.