How Many Kids Do 'Avengers: Endgame' Directors Joe And Anthony Russo Have Between Them?
The films of the Marvel Cinematic Universe have been directed by many different people in Hollywood. Jon Favreau kicked things off with Iron Man, Joss Whedon did the first two Avengers movies, and others like Ryan Coogler and James Gunn have held onto their own franchises within the larger universe.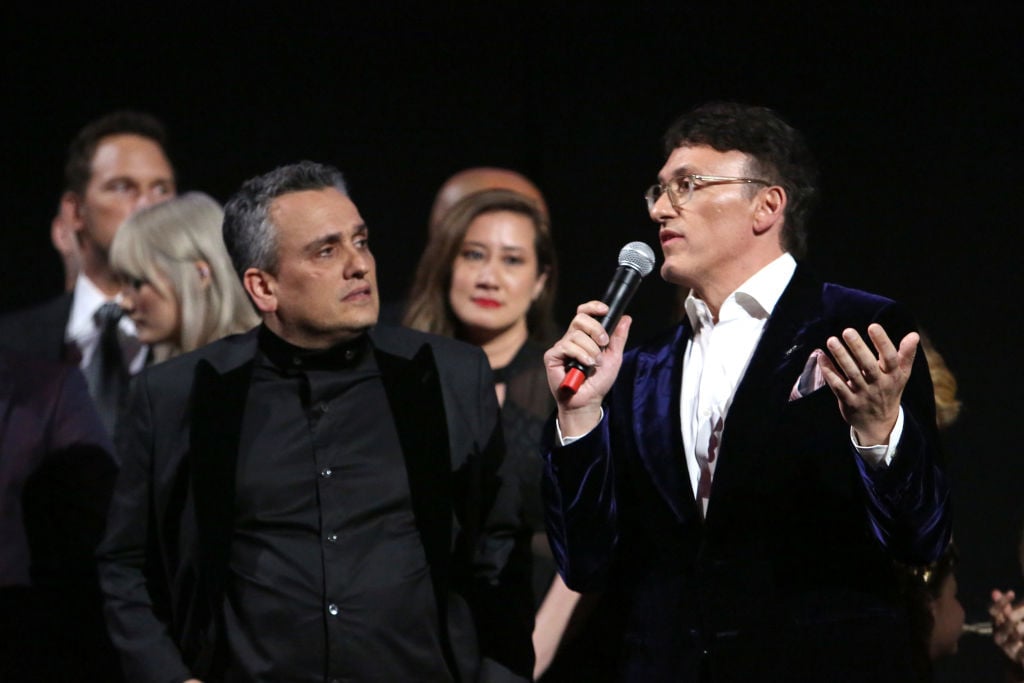 But no one has done more than Joe and Anthony Russo, known as the Russo brothers, who have been at the helm of four MCU flicks, including the latest, Avengers: Endgame. Get to know more about them, their careers, and their personal lives.

Here's how they got their start

Chances are, you only learned the Russos names through press for Infinity War and Endgame. But they've been in show biz a lot longer than that, and you're probably familiar with their work — you just didn't know they were behind it.

The two have worked as a team (as they usually do) on TV for many years. They directed (both individually and together) many episodes of the original run of Arrested Development, as well as other series like Community and Happy Endings. Their first film two films were comedies Welcome to Collinwood (which they also wrote) and You, Me and Dupree.

This is what the Russos have done in the MCU

Having only directed two films at this point, the Russos were sought out by Kevin Feige and the Marvel Studios team to direct Captain America: The Winter Soldier. They did such an incredible job on the film that they were offered more gigs: They followed this up with Captain America: Civil War, Avengers: Infinity War, and now Endgame.

They brought their families to the Endgame premiere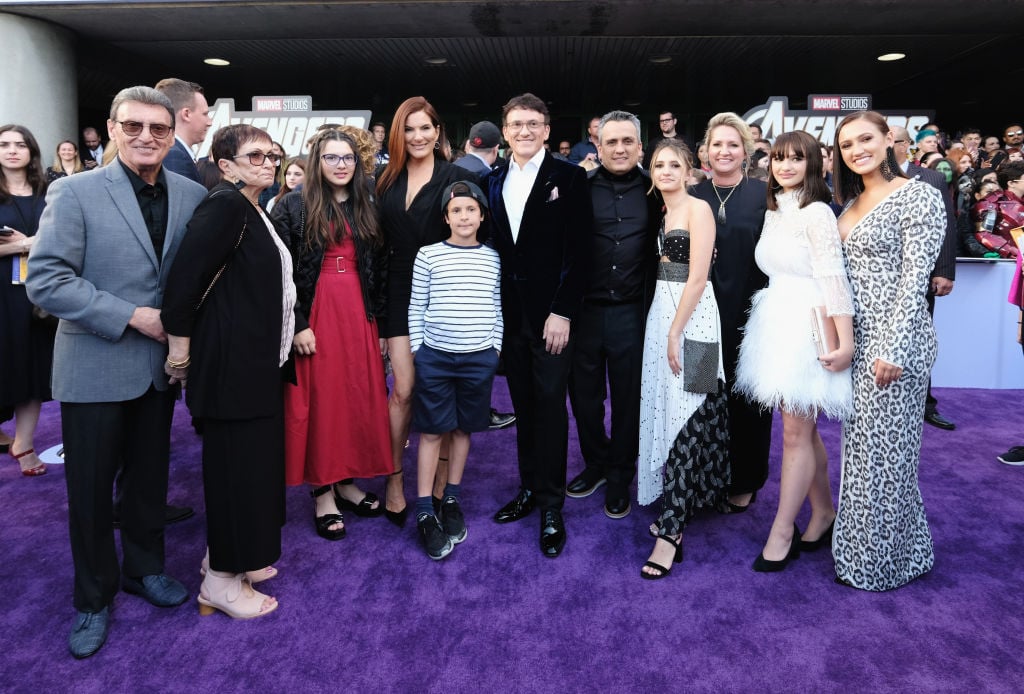 As they are two brothers working together, it would have been stranger if they hadn't made the Endgame premiere a family affair. Because they are private people and generally only talk about their work on their social media accounts, we're not 100% positive as to who everyone in the above photo is, but let's take a guess anyway.

On the left, it would appear that we have the brothers' parents, Basil and Patricia Russo. Next to them, it looks like this is Anthony Russo's family, which includes his wife, Ann, and their two children. Joe is standing next to Anthony, and then we have his daughter, his wife, and his two other daughters.

Joe Russo shared this photo with his daughters

We can at least identify two of the Russo offspring for certain. Joe Russo took to the brother's shared Instagram account to post this image with his daughters, who he names as Lia and Ava, who apparently are both in the movie. So it appears that, in total, there are five Russo off-spring: Anthony's two and Joe's three.

Some of the other Russos may look familiar

As we said, Russo productions are an event for the family, and that's been the case for some time now. According to IMDb, their sister, Angela Russo-Otstot has worked with her brothers are several times, acting in Welcome to Collinwood, two episodes of Arrested Development, and in The Winter Soldier. She is also a writer and producer in her own right, working on shows like The Shield and V.

The Russos have also included their other family members in their films here and there. Sophia Russo, who is the daughter not pictured in the Instagram photo, played Teenage Girl in Civil War. Her sister, Ava, has been seen in the Endgame trailers as the daughter of Hawkeye (Clint Barton). And Anthony's wife, Ann, is an actress and was in both Winter Soldier and Civil War.