The Kids Who Inspired Dolly Parton's Famous Sad Song, 'Me and Little Andy'
Article Highlights:
"Me and Little Andy" has always been heavily requested by Dolly Parton fans
What inspired the country star to write "Me and Little Andy"
Parton on getting emotional while performing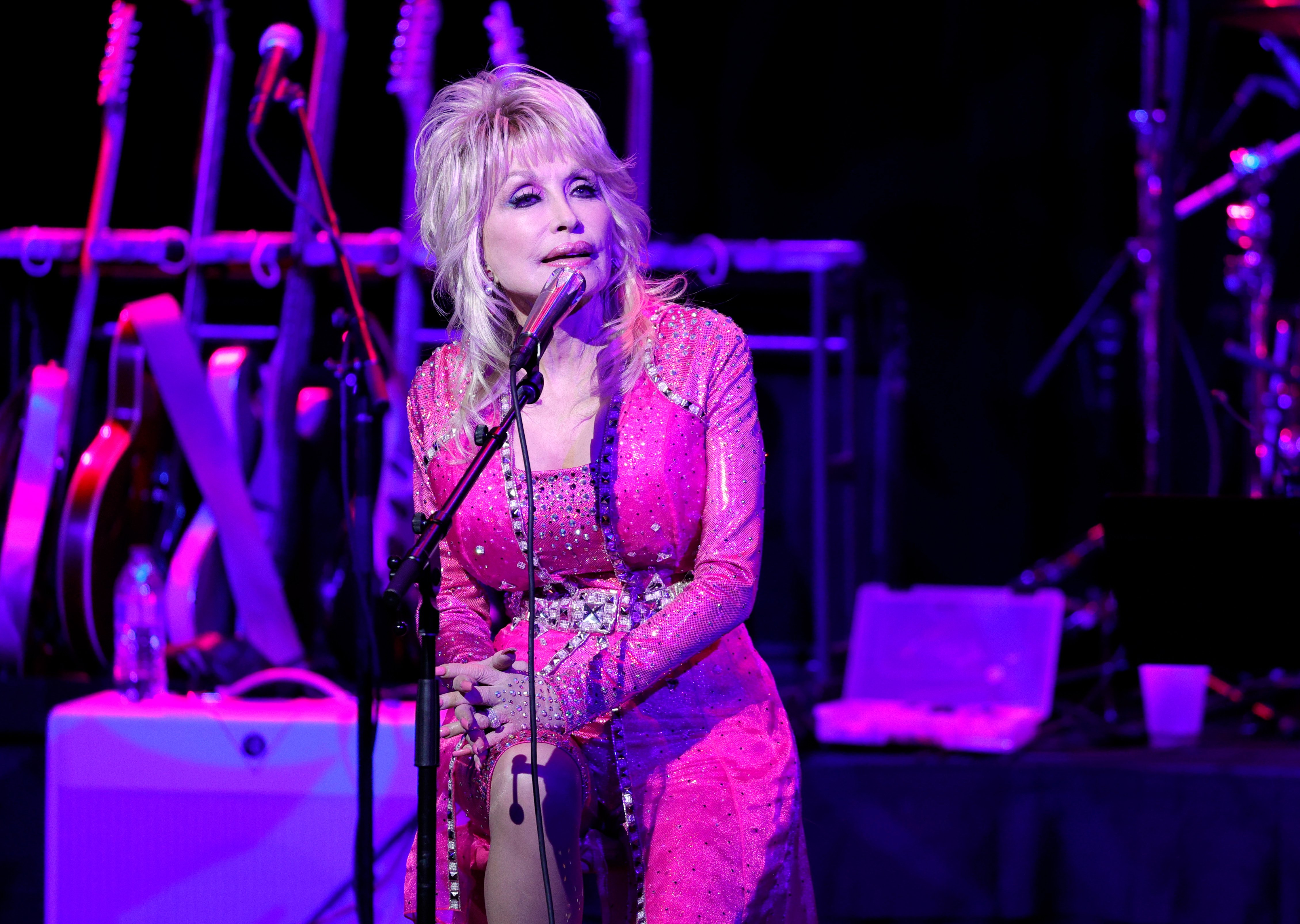 Dolly Parton knows how to write a sad song. She once said she "ought to get sued for writing such pitiful songs." The Queen of Country has one sad song that seems to have been requested more throughout the years than the others, and that's "Me and Little Andy." In a 1981 interview, Parton spoke about her inspiration for the song. 
People love 'Me and Little Andy'
Back then, and even in the years since, Parton got asked to sing "Me and Little Andy" a lot. She thinks it may have something to do with the fact that people like to watch her perform the kid part.   
"I get as many requests for that little song as anything I ever wrote," she said on The Ralph Emery Show, as recorded in the book Dolly on Dolly. "When I used to be with Porter years ago, we used to sing those songs about kids and in that little girl voice. Songs like 'Jeannie's Afraid of the Dark' and some of the stuff we used to record. But I wrote this song 'cause I just thought it would be a good thing to do. I still do it on stage and it's one of my special songs."
Dolly Parton's inspiration behind 'Me and Little Andy' 
Like many of her most famous songs, Parton was inspired to write "Me and Little Andy" based on the story of people she knew in real life. 
"Well, I sorta linked it to some kids back home where their mama was pretty wild and their daddy was a drunkard," she said. "They're just as poor as we were and as big of family as we had. They used to kinda hang around our house a lot and mama always kinda took 'em in. But it wasn't like the exact story, but it was because of that, in the back of my mind."
Just like the situation Parton witnessed as a child, the song is heart-wrenching, she admits. She can always see it resonate with certain people in the audience. 
"It's sad, boy. When I do it on stage I look out in the audience and see 'bout five or six people just a-slinging tears and that other stuff they sling," she laughed. "And sometimes when I'm singing' it, I sling some of it myself!"
It wasn't unusual for Dolly Parton to get emotional on stage back then
Parton's interviewer asked her if she ever got emotional on stage.
"Ooh yeah!" she replied. "It depends if I've been out on the road for a long time or if I'm kinda feeling bad or real emotional or something."
Sometimes a song like "Coat of Many Colors" does it for the country star. Other times, she'd just be feeling emotional about other things and it would come out on stage.  
"If I ain't seen Mama and Daddy in a long time, my folks, or if something has just built up in me emotionally," she said. "I'm very sensitive and emotional, as most people are, and sometimes, like right in the middle of a song, it's just all I can do. . . I've just had to turn away from the microphone a time or two on songs like 'Coat of Many Colors.'"