How Many Kids Does Owen Wilson Have? Has He Ever Been Married?
Actor Owen Wilson has spoken about his kids in interviews over the years. He's played a father several times on screen and can draw upon some real-life experience. But how many children does the celebrity actually have, and has he ever been married before?
Owen Wilson is famous for movies like 'Drillbit Taylor'
After getting his start in the '90s, Wilson broke out as an actor with hit comedies like Zoolander and Wedding Crashers. Throughout the decade, he continued his hot streak, appearing in movies such as Starsky & Hutch, the Night at the Museum franchise, and Marley & Me.
Wilson is perhaps best known for his strong relationships with creators like Ben Stiller and Wes Anderson, both of whom he's worked on several projects. He also voices Lightning McQueen in Disney's Cars franchise, and won a Golden Globe for Woody Allen's Midnight in Paris. Wilson joined the Marvel Cinematic Universe with Loki.
He spoke about his sons in an interview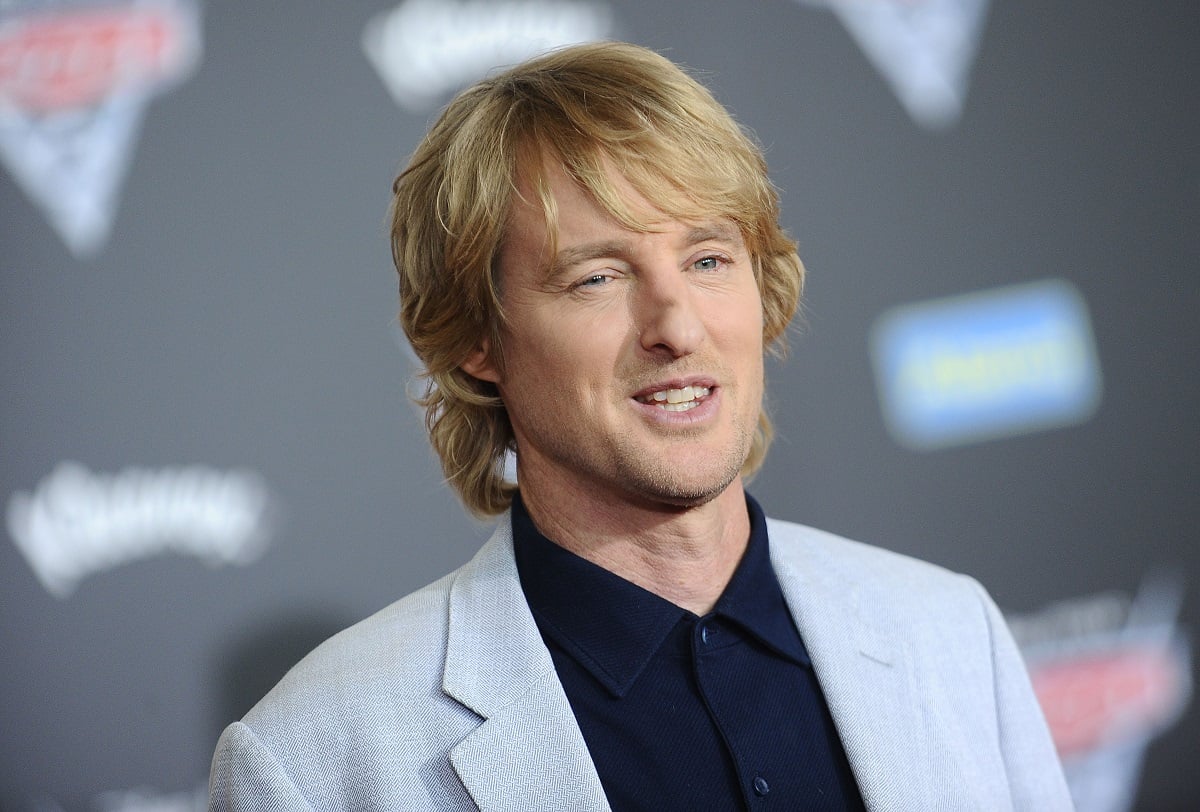 RELATED: What is Owen Wilson's Net Worth?
In a June 2021 Jimmy Kimmel Live interview, the host asked him about "his boys." Wilson replied, "Ford and Finn are 10 and seven. They've started back in school." The actor touched on the younger child's DJ hobby, noting that his older brother acted as his "manager" and "hypeman," splitting their tip jar collection proceeds.
Wilson and Kimmel previously talked about his sons back in 2017. They looked at photos of the two in their Halloween costumes, and then the host asked the actor what kind of parent he is. "I'm a little old-fashioned," Wilson said, comparing their competitive nature to that of he and his brothers, actors Andrew and Luke Wilson.
Wilson's never been married
Though his boys appear to be close, they don't share a mother. Wilson welcomed Robert Ford Wilson in January 2011 with his then-girlfriend, Jade Duell. The couple split that year. Years before Duell, Wilson dated musician Sheryl Crow.
In late 2013, the actor made headlines when his trainer, Caroline Lindqvist, announced her pregnancy. At the time, she was in the midst of a divorce. However, Wilson and Lindqvist never dated. Their son, Finn Lindqvist Wilson, was born in January 2014.
He also has a daughter
RELATED: Owen Wilson Refuses to Meet His Own Daughter, Alleges His Ex-Girlfriend
Though not mentioned in the Kimmel interview, Wilson is a dad three times over. "Today I learned Owen Wilson has a 2 and a half year old daughter he's never met and doesn't want to meet and truly the Disney PR machine is undefeated because I have NEVER heard of her," tweeted writer Cora Harrington.
In 2018, numerous outlets reported the birth of Wilson's third child, Lyla. But girl's mother, Varunie Vongsvirates, told the Daily Mail in 2019 that "Owen has never met Lyla. Never. He helps financially, but it's never been about that." Vongsvirates and Wilson dated for years, and the actor took a paternity test to confirm Lyla's parentage.