Kiely Williams Gives Update on Her Relationship With Former 3LW Members Naturi Naughton and Adrienne Bailon and Throws Shade
Kiely Williams says she is not in communication with her former 3LW members Adrienne Bailon and Naturi Naughton. Williams says the women continue lying about what happened in their group.
Kiely Williams is opening up about the status of her relationship with her former 3LW group members. She says not much has changed in their communication and it's due to lies she says they continue to spread. Williams has taken a break from music in recent years but resurfaced as part of a new reality series.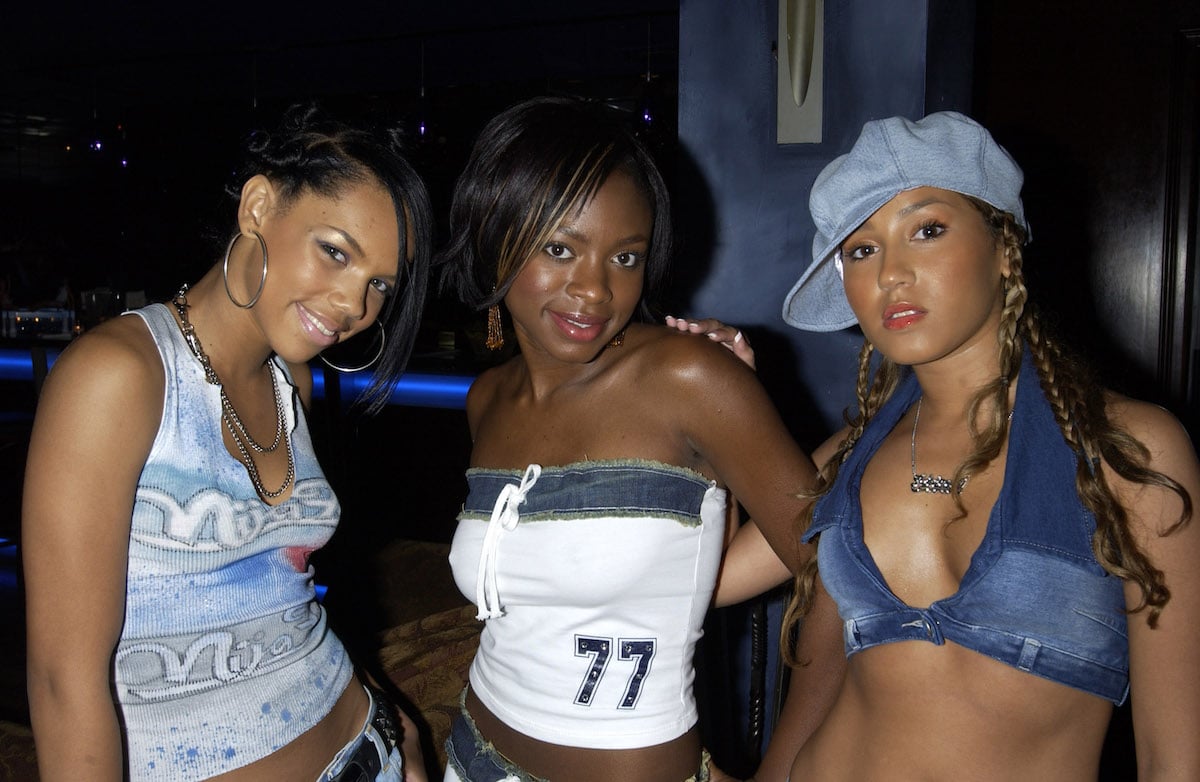 Kiely Williams says she doesn't speak to Adrienne Bailon and Naturi Naughton
Williams and Naughton have been estranged since Naughton accused her and Bailon of physically attacking her. Bailon and Williams fell out after the disbandment of The Cheetah Girls. 
During a recent interview with Entertainment Tonight, Williams addressed Naughton's ongoing claim that she threw a plate of KFC at her during their final argument. Williams has always insisted Naughton is lying.
"I did not throw a bucket of chicken at her so that's as far as I can go without giving too much away," Williams says. "It will all be revealed throughout the course of the show [on BET]."
Bailon and Naughton made amends during Naughton's appearance on The Real. But the same cannot be said for Naughton and Williams. "I do not speak to Naturi," Williams says frankly. Williams also is not in communication with Bailon.
"The Naturi – Adrienne thing is kind of all mixed in together and not to say that I will lump them into the same person but I think it's unfortunate that after all of these years and all of the success that they've been able to achieve that they wouldn't use their platforms to be more honest about really what happened with the group," Williams confesses. "But that's life. I don't really speak or think about them."
Williams then took a moment to shade her former group members. "I don't watch daytime television – I don't have STARZ – so it doesn't really come into my day to day life," she said of Bailon's work on The Real and Naughton's work on the STARZ drama Power.
The former Cheetah Girl is currently being featured on a reality show to form a supergroup
Williams is now part of the 10 episode reality series BET Presents: The Encore, which follows 9 women from different successful groups of the 90s and 2000s who try to form a supergroup, record an album, and perform within 30 days. 
As for why she opted to participate on the show after her own negative experiences with girl groups, Williams says she's hopeful to change the narrative that girl groups don't work.
"The original attraction to the project was how much I hate the stigma that girl groups can't stay together and even though I'm pretty negative about the probability of girl groups staying together, I still have this like, 'If I can only find the right formula' – like it's like this puzzle that I wanna solve in my mind," she admits.
Williams came into the project not wanting to actually be part of the group. Instead, she wanted to take on a creative director role, which the rest of the house was largely against. She clashes a lot with Aubrey O'Day and Fallon and Felisha during the first few episodes for being viewed as divisive and an instigator. 
BET Presents: The Encore airs on BET every Wednesday at 10 pm EST.