Kiernan Shipka on How Her 'CAOS' Character, Sabrina, Inspires Her
For many fans, Kiernan Shipka's rise to fame has been just as magical as her Chilling Adventures of Sabrina character. But, the 20-year-old has been working tirelessly since she was a child. Before she breathed new life into everyone's favorite half-witch, half-mortal, she was starring alongside January Jones and playing Sally Draper in Mad Men. Starting her career at such a young age, it's no wonder that Shipka has built a work ethic that her castmates simply can't stop talking about. But how has playing such an iconic character been for Shipka?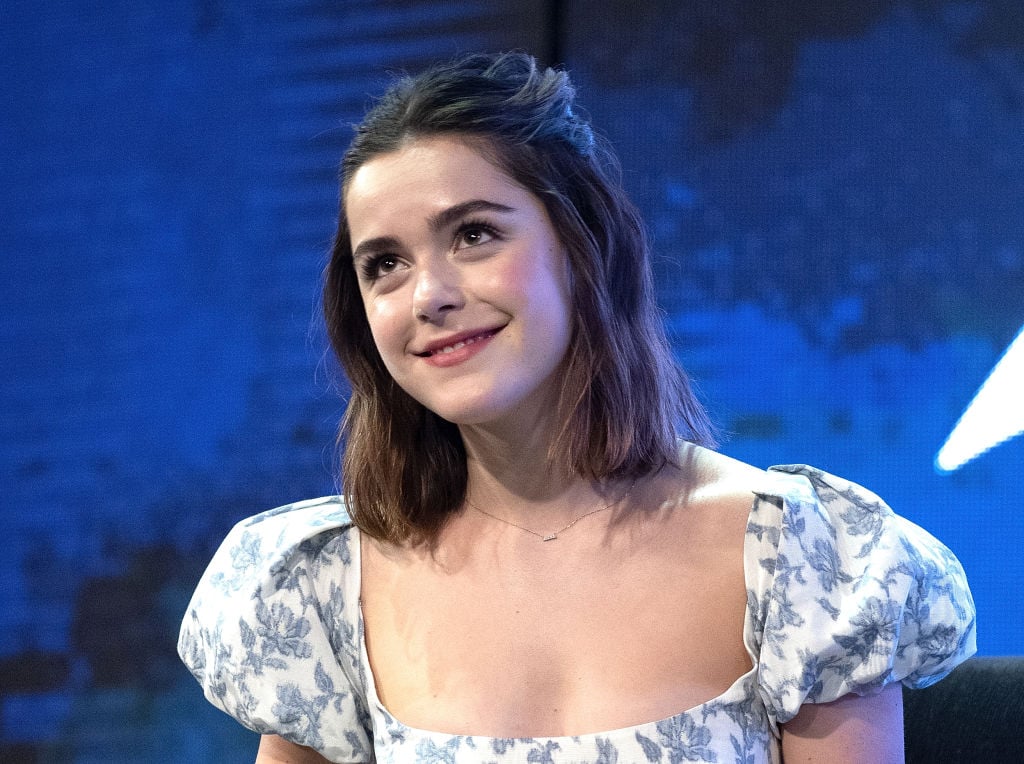 When Netflix announced that it was doing a Sabrina reboot, fans were excited but skeptical. Those who'd fallen in love with Melissa Joan Hart's Sabrina back in the 90s and early 2000s weren't sure what to expect from the series. But from the moment Shipka stepped on the screen, she has been positively captivating. Able to switch from light to dark in the blink of an eye, Shipka's Sabrina appeals to the conflicting good and evil that exists within us all.
Kiernan Shipka does not take her Sabrina role lightly
While Shipka maintains that creating a new-age Sabrina has been a wonderful experience, she's also quite candid about the fact that she takes the role very seriously. In a recent interview with Marie Claire, the Mad Men alum confessed that she puts a lot of pressure on herself to make sure that she does the role justice. When asked what it was like to play such an iconic character, she had a lot to say.
"Fun, because people have this attachment to her already. But it definitely kind of adds to the responsibility of making sure that I am doing the best possible version of it that I can. Playing someone that people know and love, and reinventing her and making her my own has definitely been one of the most challenging and exciting thing I have ever done," the Chilling Adventures of Sabrina actress shared.
The 'Mad Men' alum is inspired by her infamous character
Immense responsibility or not, Shipka seems to love the character, Sabrina, just as much as her millions of fans. In fact, the 20-year-old has even confessed that she feels inspired by the 16-year old that she plays because of her relentless tenacity. Between battling demons, dealing with love triangles, and fighting with her devil of a dad, there's not much that Sabrina hasn't faced.
"Her tenacious nature has inspired me. She stands up for what she believes in, and always wants to do the right thing. I have grown to really respect her very go-getter nature, as she is never not up for a challenge, and she always meets the said challenge. I think that her beautiful trait is to not only talk about doing the right thing, but actually do it, even if it's hard," Shipka shared about her infamous character.
The actress continued on to say that Sabrina is always up for the challenge, despite any danger that may await her. "And what I really love about Sabrina is that, if you think about the show, and her character and her life, the past year for her hasn't really been easy—it has actually been filled with many challenges, but she meets them all, and handles it with grace for a 16-year-old. Just the way in which she rises to the occasion inspires me to do the same," Shipka concluded.
What does Shipka have in store for 'Chilling Adventures of Sabrina' Part 4
Shipka's hard work on Sabrina has certainly paid off. The show has developed a cult following that is constantly demanding more. After seeing the Chilling Adventures of Sabrina Part 3 installment, it's clear that Shipka has her work cut out for her. But, we have no doubt that she will rise to the occasion just like her character.