Kiernan Shipka Wants a Sally Draper 'Mad Men' Spin-Off
Actor Kiernan Shipka is looking into returning to the role that made her famous before her 'Chilling Adventures of Sabrina' days.
Actor Kiernan Shipka first broke playing the young Sally Draper on Mad Men. This role landed her in the spotlight and gave her the room to find her acting chops. Since Mad Men finished its run in 2015, Shipka has been working on various projects, including the Chilling Adventures of Sabrina (where she played the title role) and remakes of classic movies such as Flowers in the Attic.
With all that Shipka brings to the screen, it is no wonder fans are curious what Sally Draper would be up to as an adult. The fans are not alone. Many people, including Shipka herself, would love to explore who Sally is and what the character would have gone through as a young adult in the 1970s.
Who is Kiernan Shipka?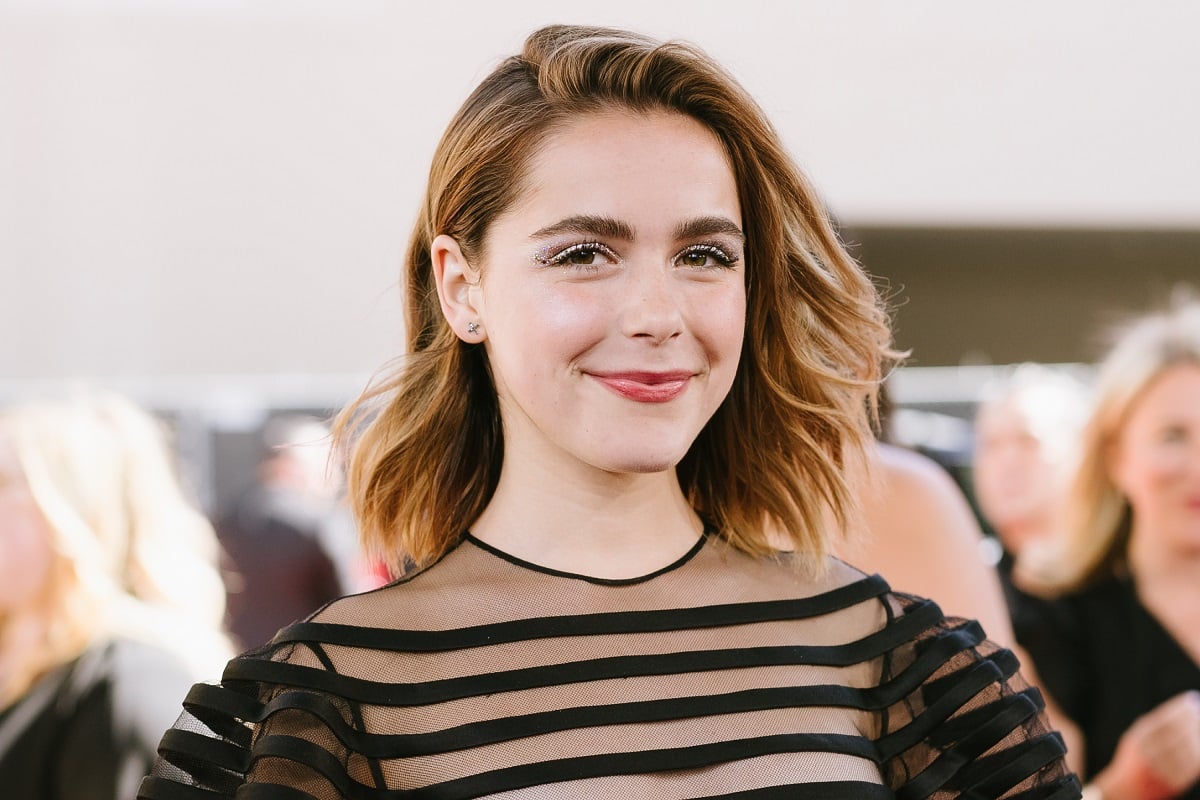 Shipka started working professionally at just five months old when she had a small role in ER. Throughout her infancy, she worked as a commercial print model. She had other minor roles in television before her parents moved her to Los Angeles from Chicago. She earned her spot as Sally Draper on Mad Men at six.
Audiences saw Shipka grow in the role of Sally. The character started as a spoiled little kid to a jaded teen who faced the task of taking care of her family head-on when her mother became ill. Since her award-winning performance on the show, she has starred in movies such as Flowers in the Attic and The Blackcoat's Daughter.
Shipka also became the classic teenage witch in Chilling Adventures of Sabrina. She has also starred at B.D. Hyman, the daughter of Bette Davis in Feud: Bette and Joan. According to IMDb, she is currently working on multiple projects, both in television and film, including a television adaptation of Swimming with Sharks, based on the movie from 1994.
Shipka has an interest in a Sally Draper spinoff
The fifteenth anniversary of Mad Men is July 19, 2022. But in Shipka's opinion, Sally Draper has much more to explore on-screen. In an interview with ET, Shipka said, "I'm not done with Sally." As for where the character ended up, the actor said, "I don't think she'd be in New York. I think she'd do L.A."
It isn't just Shipka who still thinks about where Sally Draper would be as a young adult. Lionsgate COO Sandra Stern had already considered a spinoff about Sally in her later adult years. Even the show's star, Jon Hamm, got into the conversation. "We would want to watch Sally grow up," he told Entertainment Weekly in 2015. "She's just a touchstone for every generation. Yeah, I'd watch that show. Sally Through the Decades."
Shipka found her range playing Sally Draper
After being cast as the Draper's oldest child, Shipka played the character for all seven seasons of the 1960s period drama. She was cast after only two auditions, becoming a recurring character for the first three seasons, then a series regular for the rest of the show's run.
Through her work on the show, she won Screen Actors Guild Award for Outstanding Performance by an Ensemble in a Drama Series in both 2008 and 2009. Her name has also appeared on some important lists, including Time's "The 25 Most Influential Teens of 2014" and IndieWire's "20 Actors To Watch That Are Under 20." Even if fans don't get the Sally Draper spinoff, they will still be anticipating whatever Shipka decides to do next.