'Killing Eve' Has the Same 3rd Season Problem 'Homeland' Had
Say you launch a brilliant new TV series fueled by the conflict between your two extraordinary lead actors. In the case of Homeland, you had intrepid spy Carrie Mathison (Claire Danes) suspecting the unthinkable: USMC Sergeant Nicholas Brody (Damian Lewis) working for Al Qaeda.
After exploding onto the scene in 2011, Homeland had Sopranos-level critical and popular acclaim (plus a ton of awards). But writers hadn't planned to keep Brody on the show longer than two seasons. And Homeland Season 3 suffered because of it.
"Brody was a problem," Lewis acknowledged in an oral history of Homeland published in January 2020. "You couldn't keep flip-flopping. 'Are they going to kill each other or f*ck each other?' was interesting for a while."
[Spoiler alert: Plot details through 'Killing Eve' Season 3 Episode 4 follow.]
After four episodes of Killing Eve Season 3, it's clear the show's writers hit that same kind of wall. After all, the season 2 finale closed with Eve Pulastri (Sandra Oh) left for dead. With Lewis' "kill each other or [have sex]" out of the way, Killing Eve has struggled to find its way.
Both Eve and Villanelle seem safe in 'Killing Eve' Season 3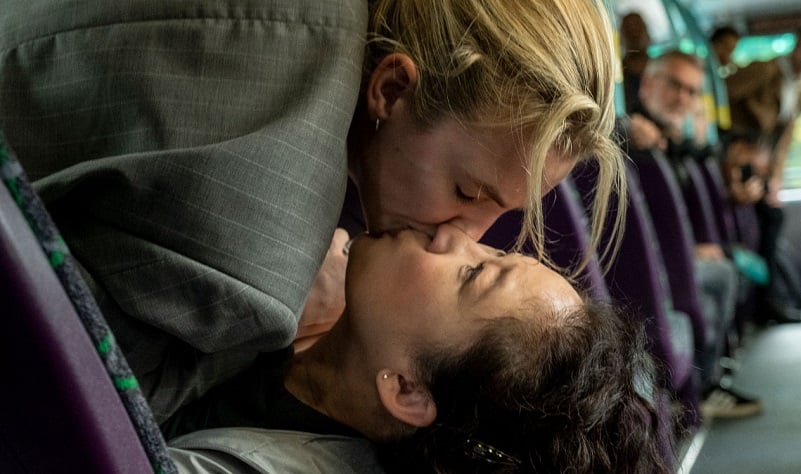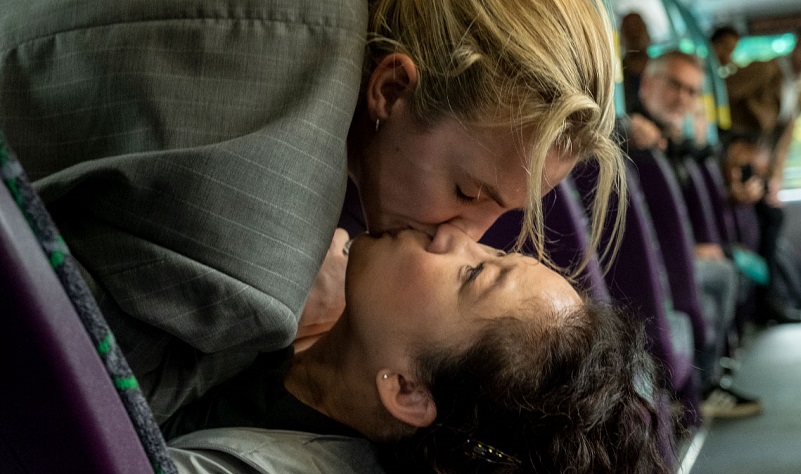 When Killing Eve premiered, it had everything you hope for from a spy-versus-assassin tale. It began with beautiful, psychopathic killer Villanelle (Jodie Comer) taking out her targets in the most creative ways. And the addicted-to-work Eve (Oh) went hot on her trail in pursuit.
From there, the dance became thrilling. In an early high point, the two women interacted after crossing paths in a hospital bathroom. And as the stakes continued to rise, the two women became obsessed with one another. (Again, that's early Homeland energy.)
But once Villanelle passed on eliminating Eve, the show changed. And after she went to work for Eve and MI6, the audience stopped wondering about nabbing the world's greatest assassin. They've been to bed together (it ended with a stabbing) and they've had a chance to get to it again.
Their shot at playing nice ended as poorly as you'd expect (i.e., with a shooting). So with the "F*ck, Marry, Kill" options all exhausted, the show has taken to killing off everyone Eve is close to. It hasn't been rewarding.
'Homeland' rallied after killing off Brody in the season 3 finale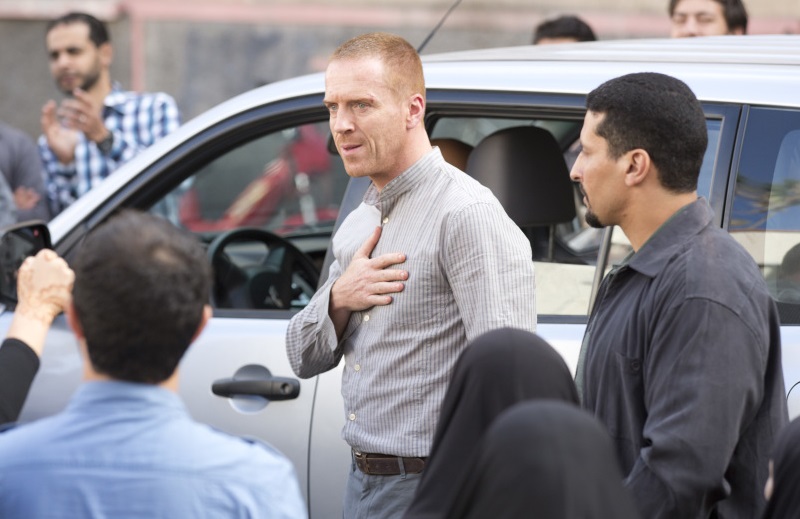 After season 3 began with a supporting character's death, you thought Eve might get out of her funk and snap back into action. That hasn't happened and, several episodes later, we've only watched her fall into deeper despair.
Though it's a pleasure watching Oh navigate these changes, it's not compelling TV. Plot-wise, it's beginning to look like the writers plan to kill off everyone in her inner circle. And to what end? To have a morose Eve pull out all the stops to take down "The 12"?
If we know the shadowy group like we think we do, that isn't possible. So we'll have to hope for another change in direction. After a rough third season of Homeland, the writers rebounded with more geopolitical action, more Quinn (Rupert Friend), more Saul Berenson (Mandy Patinkin), more Dar Adal (F. Murray Abraham).
We're not sure Killing Eve has that kind of bench left, chacrater-wise. And without an ever-changing landscape of terrorist threats and political corruption, the show could continue hitting the proverbial wall. But there's always hope, even if the show can't take Homeland's out (i.e., kill) as its own.
Also see: 'Homeland': Claire Danes' Husband Hugh Dancy Plays a Particularly Sinister Character