'Killing Eve': Why Sandra Oh Says It Doesn't Feel 'Good' Playing Eve Polastri
Sandra Oh's Eve Polastri on the award-winning series Killing Eve. But it's not exactly a feel-good role for the Grey's Anatomy alum. The 50-year-old considers calls playing Eve "great" but not in a good way.
 Sandra Oh knew she wanted to play Eve Polastri upon reading the 'Killing Eve' pilot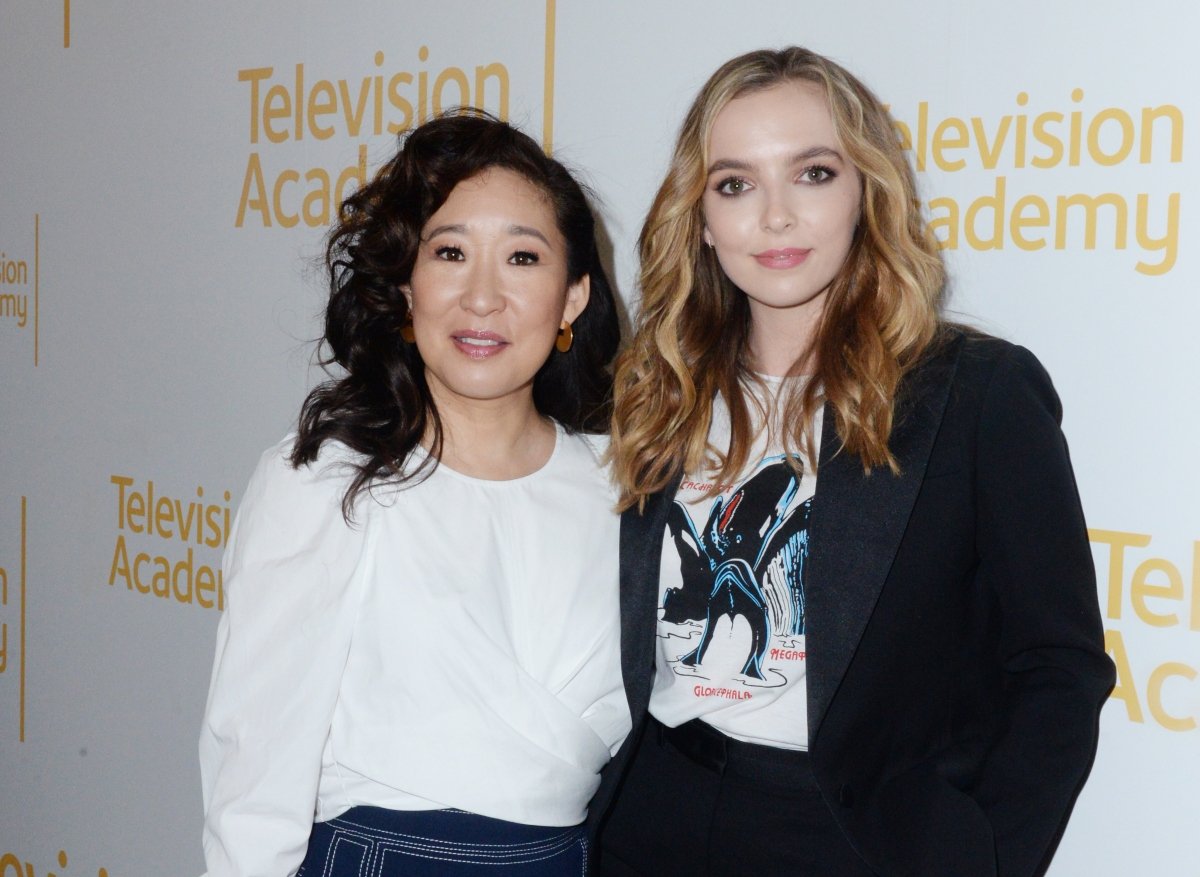 Eve Polastri used to be a by-the-book MI5 agent. But then she got on the Villanelle (Jodie Comer) case, moved to MI6, and finally went rogue. She's been playing an intense cat-and-mouse game with Comer's assassin across Europe for three seasons but it was the pilot script that sold Oh on the role. 
Breaking down her career in an August 2021 Vanity Fair YouTube video, Oh said she read the pilot script from writer and producer Phoebe Waller-Bridge, and knew immediately she could bring Eve to life. 
"That experience of first getting the first pilot script I'm always going to be looking for that feeling now forward. It was being able to read her [Waller-Bridge] voice so clearly on that page," Oh said, likening it to "knowing that you're going to fall in love" or having "a sense of that somehow you know that you get the person."
"I understand what you're trying to say and I am the right one for you. I am going to be able to get you what you want because there's something extremely interesting here," she added. "It's just like I get it. And I think that was very much the feeling that I was operating on when I decided to do Killing Eve."
The 'Killing Eve' star says it's 'great' playing Eve Polastri but not 'like it feels good'
What's it like to play Eve? According to Oh, it's "great" but not in a way that "feels good." 
"It's great to just play Eve. And I will share this. It's not great like it feels good. It's great because she's a great character and what she's trying to do I really believe in," Oh said. "So being able to put all of yourself into the role is a tremendous gift, not necessarily always easy," she added with a laugh.
Oh's played Eve since season 1 debuted in April 2018. Her performance has been praised by fans and critics alike. She's been nominated multiple times for Emmys and has won numerous awards for her portrayal of Eve including a Screen Actors Guild Award and a Golden Globe Award.
Sandra Oh's currently filming 'Killing Eve' Season 4
Like many other TV shows and movies, the coronavirus (COVID-19) impacted production on Killing Eve. Filming on season 4 got pushed back until production picked back up again in the summer of 2021. Oh, Comer and the rest of the cast are in London, England, filming the season at the time of publication. 
Season 4 will be the last which begs the question, will Killing Eve carry out the title? There are plans for Killing Eve spinoffs but will Oh's time as Eve end with the season 4 finale? Fans will have to wait until 2022, when the show is set to return, to find out. In the meantime, Killing Eve Seasons 1-3 are streaming on Hulu.