'Killing Eve' Season 3: Phoebe Waller-Bridge Reportedly Making a Cameo
Season 2 of Killing Eve ended in a gasp-worthy cliffhanger, and ever since, fans have been waiting nearly one year to find out what happened to Eve. Jodie Comer's Villanelle snapped on her frenemy and was off to parts unknown – we assume – to start another leg of her assassin's tour.
Fortunately for us, the series' 2020 premiere date was recently bumped up two weeks to April 12. Now it's time to count down to see which fan theories will come true.
On top of that it, it's being reported that Killing Eve creator Phoebe Waller-Bridge will have one of her desires for the show come to fruition.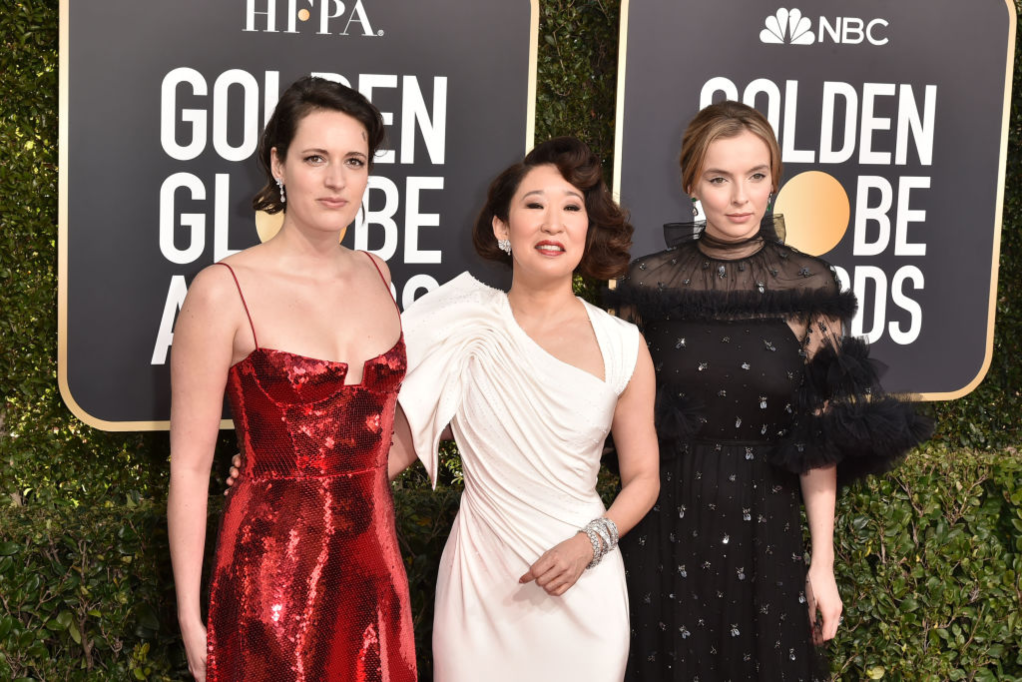 A tiny season 3 spoiler may have been revealed
Heading into season 3, most viewers are aware that Sandra Oh's Eve survived, and Villanelle will react to the news as she carries out her latest kills.
Jodie Comer recently spoke to Vanity Fair about her career, her partnership with Noble Panacea skin care, and her admiration for Waller-Bridge. When discussing Killing Eve, Comer noted that this season, fans will see her character don clown makeup and attire.
However, a side note in the article also revealed that Waller-Bridge would be popping up as one of one Villanelle's victims. It's something she's always wanted.
Waller-Bridge wanted to make an appearance
Waller-Bridge opened up in several interviews about wanting to be in Killing Eve, and early in the series, thought about trying her hand at one of the lead roles.
As a guest on The Hollywood Reporter's Close Up, she said that it just never felt right when she tried to write one of those parts for herself. The ages of the protagonists and the jobs required of them (including some stunts), didn't fit well, she explained.
However, Waller-Bridge has always wanted to be a victim. In a 2018 interview with Variety, she was writing season 2 of Fleabag and waiting for renewal news on Killing Eve. She flat out stated that she didn't have time to write herself into the series but would love to die at hands of Villanelle.
"I really wanted a cameo — I wanted to be brutally murdered — but the schedule meant I couldn't do it," she said. "I would have liked to have been blown up or something."
Further, last year she told the Mirror she wrote herself a part for season 3 that's intriguing but results in a gruesome death. "I was like, I am going to write myself a part so that I can be murdered by Jodie," Waller-Bridge said.
It's unclear if that's true because the showrunner/writer for the newest installment is Suzanne Heathcote.
Fans can't wait for season 3
As the premiere date approaches, viewers are peddling their theories about how Eve and Villanelle will face off, and whether Eve's husband Niko deserves a happy life. If Waller-Bridge shows up, everyone would love it!
Online, commenters are saying the story keeps getting better, and this show will help them get through quarantine. Bottom line, no one can wait.
The synopsis for the first episode was shared on IMDb, and it has fans wondering who will confront Villanelle:
"After Eve is shot by Villanelle, she's trying to move on. Villanelle is also moving on, until she is approached by someone from her past. Carolyn is being undermined at work and Kenny is looking for more information about the twelve."
Killing Eve's third season will air on BBC America and AMC simultaneously on April 12 at 9 p.m. EST.