'Killing Eve' Season 3 Showrunner Explains That Aborted Wedding
Killing Eve's third season showrunner, Suzanne Heathcote, spoke with Showbiz Cheat Sheet about the new adventures of Eve (Sandra Oh) and Villanelle (Jodie Comer). The very first present day scene in the season 3 premiere, after a flashback, was an unexpected wedding.
[Spoiler Warning: This article contains spoilers for the first episode of Killing Eve Season 3.]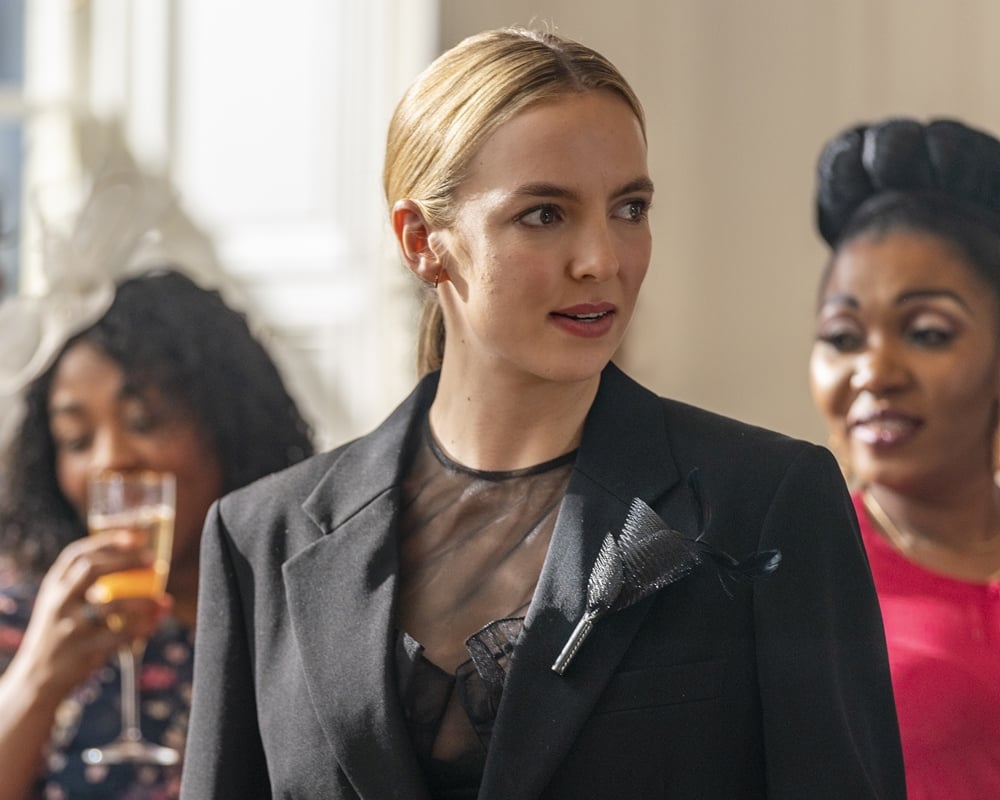 Villanelle never seemed like the marrying type anyway. So it was a surprise when Killing Eve Season 3 began with her wedding. When she abandoned her new bride to ride off with Dasha (Harriet Walker), that seemed more in line with Villanelle's behavior. Still, Killing Eve fans learned a lot in that wedding scene. Killing Eve airs Sundays at 9 p.m on BBC America and AMC.
Villanelle agrees with the will they/won't they on 'Killing Eve'
In her wedding toast, Villanelle refers to her last ex, whom she believes is dead. Of course there have been flirtations in the first two seasons, but did Villanelle really have romantic feelings towards Eve? Heathcote confirmed that Villanelle is talking about Eve.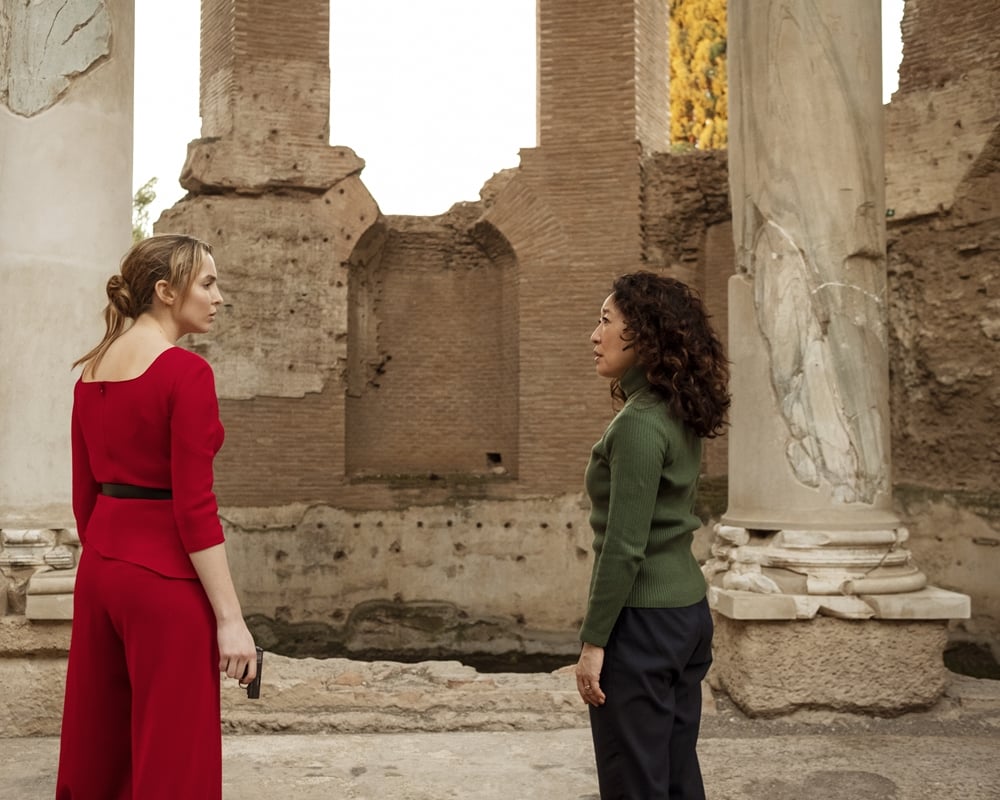 "I think for Villanelle, she does consider Eve an ex," Heathcote said. 'I think for her, that is a very real relationship that's taken place. There's an intensity to that relationship that her, the emotions that she felt. I really believe that that is how she sees Eve in that moment for sure."
Don't be too sad for Villanelle's abandoned bride
When Dasha shows up, Villanelle tackles her and ruins her wedding reception. Still, she leaves her new bride in tears and never seems to look back. Heathcote says the bride dodged a bullet, literally.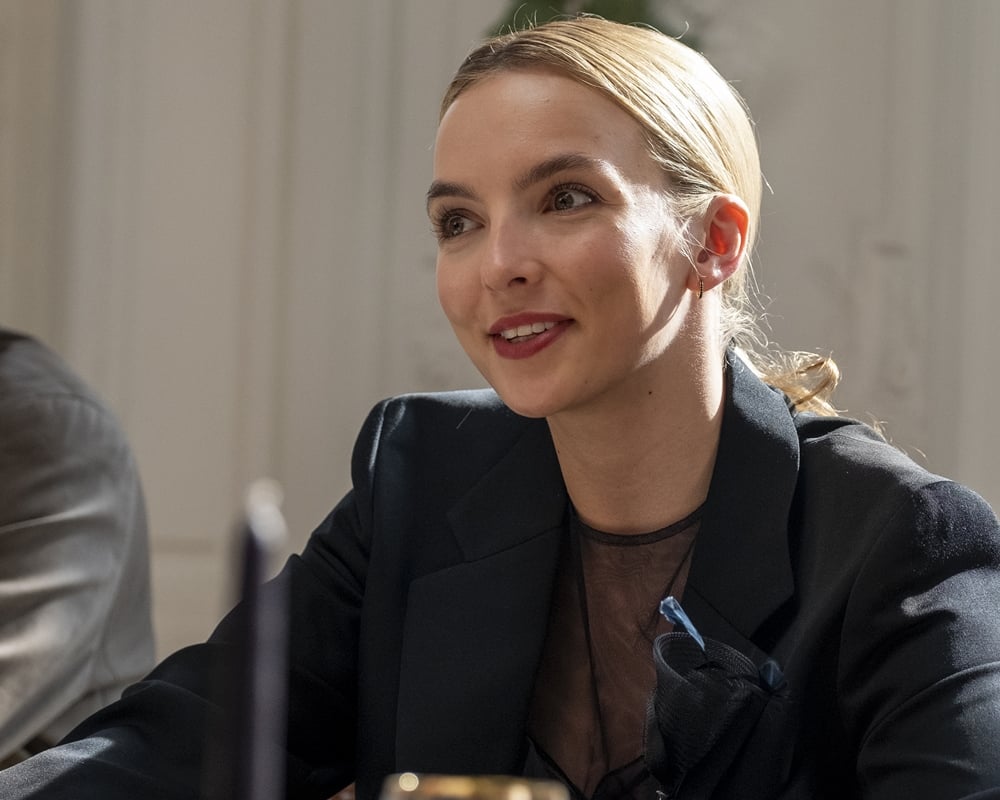 I think that marriage is a wealthy woman who is going to enable Villanelle to have the lifestyle she wants. While on the surface it seems ideal, I think had that marriage been left to its own devices, someone would have died, probably within two weeks of that marriage and I don't think it would have been Villanelle. So the bride may not feel it at that moment but she's actually been let off pretty lightly I think, all things considered.

Suzanne Heathcote, interview with Showbiz Cheat Sheet, 4/9/2020
'Killing Eve' really filmed in Spain
Villanelle and Dasha drove from the villa to Barcelona, so one can assume it was all within the country of Spain. And Killing Eve really filmed there too.
"We went to Barcelona," Heathcote said. "We shot there for Villanelle and her apartment and all that. The actual apartment is in Barcelona. We shot all over Europe. There are certain locations I can confirm and some I don't know if I can. We shot all over Europe and I felt it was very important that we kept that in the show, the international element of the show."
Indeed, it wouldn't be Killing Eve without international intrigue. Heathcote feels there's even more to it than that.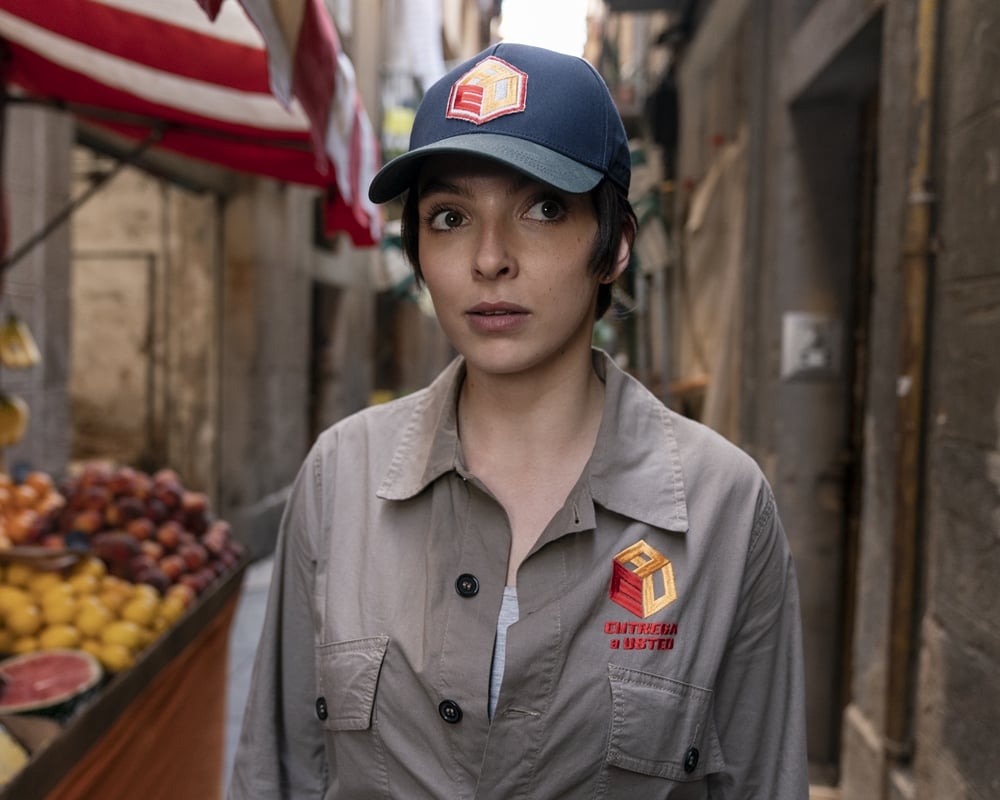 "That's such a fun part of the show," Heathcote said. "You rarely see the characters in transit. They just appear in these places. It's a kind of almost magical element of the show that we've seen from the first season and something I think is really fun."