'Killing Eve' Season 4: Villanelle 'Desperate to Change' Says Jodie Comer
Jodie Comer discusses Villanelle's desire to become good in the final season of 'Killing Eve,' but Villanelle herself may be her biggest hurdle.
Killing Eve Season 4 is here. Will this be the season Villanelle (Jodie Comer) finds redemption? Or will she finally face the consequences of her life of killing? Comer said Villanelle wants to change, but she may not be approaching change the right way.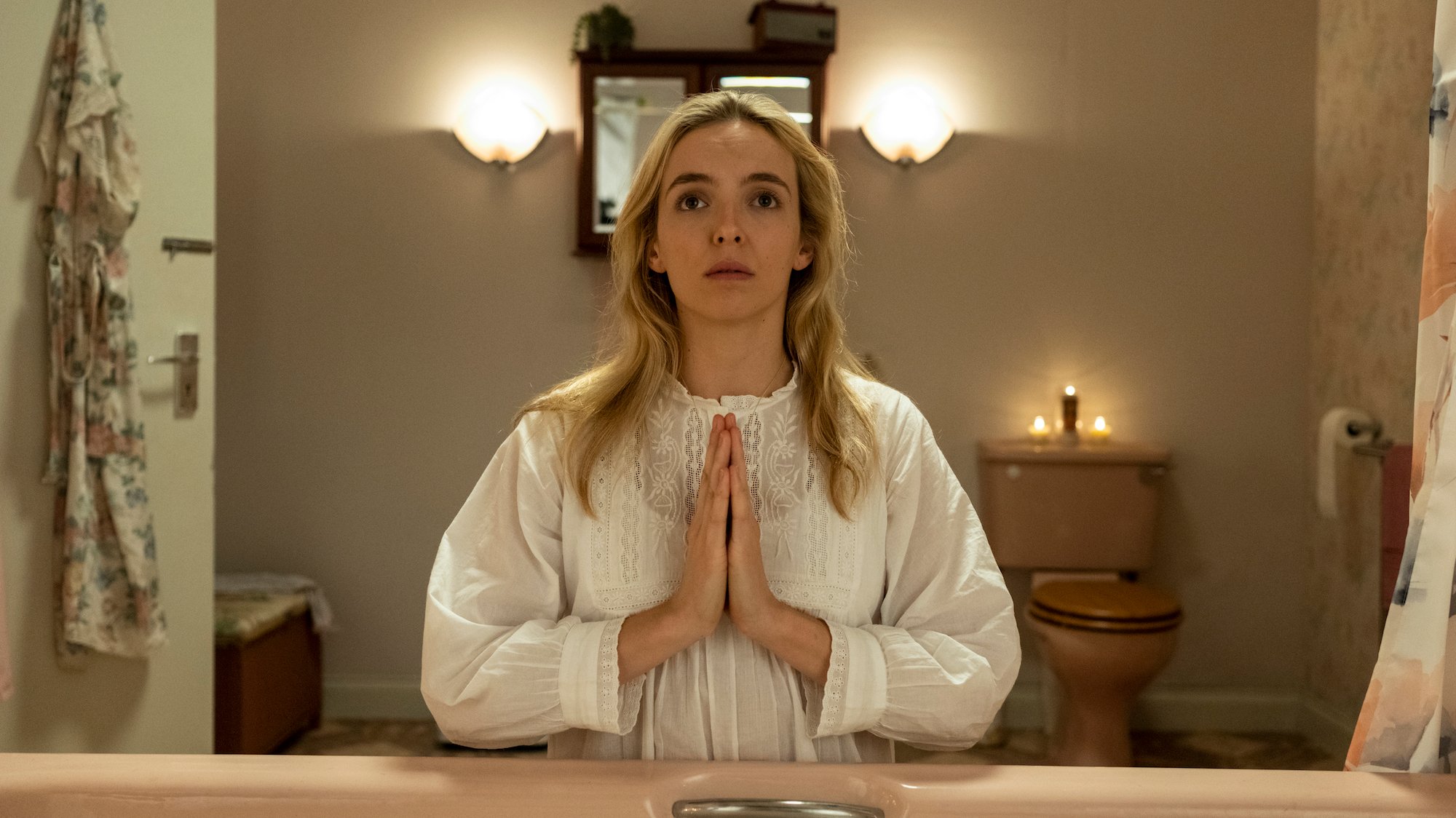 Comer was on a Television Critics Association Zoom panel for Killing Eve Season 4 on Feb. 10. Comer discussed the changes Villanelle is trying to make in Killing Eve's final season and some of her false starts along the way. Killing Eve airs Sunday nights at 8 p.m. on BBC America and streams on AMC+.
Villanelle may want to change for the wrong reasons in 'Killing Eve' Season 4
Killing Eve Season 3 left off with Villanelle and Eve (Sandra Oh) parting ways, but also coming together. Comer said Villanelle tries to change her ways in season 4, but maybe doesn't quite understand the process.
"We've been exploring this question of can she change?" Comer said. "Can we change? We actually see Villanelle now putting that into action. We see her trying. But I think throughout the whole series you really witness each character's growth. I think there's a lot of lessons that I think Villanelle learns that I don't think she's actually aware of. I think she's so desperate to change at the beginning and I'm not sure that comes from a truthful place."
Change is coming whether Villanelle wants it or not 
In the season premiere of Killing Eve Season 4, you'll see Villanelle try to change. She may go overboard. Still, Comer promised some notable changes by the series finale. 
"However, when you see this season in its entirety, you really, truly see just how she's done so," Comer said. "So that was really, really great to see."
Killing Eve Season 4 head writer Laura Neal elaborated on Villainelle's change.
"One of the major questions we started out with in the writers' room was: Can people change?" Neal said. "Can these characters change? Were they born or were they made? Do they want to change? Do we want to see them change, and is it ultimately possible?"
'Killing Eve' has changed Jodie Comer's life 
The verdict may still be out on whether Villanelle changes. However, Comer confirmed that Killing Eve changed her life. The show landed Comer an Emmy Award and a second nomination. Since the series she's been in big movies like Free Guy and The Last Duel. 
"She's changed my life in many ways, like in a very obvious way in the work that I'm now able to do and in an acting sense and being an actress," Comer said. "But I think I really had to shed a skin with her. I think I was extremely self-conscious coming into this process and there was something about playing her that I had to get rid of that. And I had to dare and I had to be a little fearless, and that is definitely filtered through my own life, which I'm very grateful for. She had some very bad qualities, but there's a lot about her that I love to celebrate and that kind of lack of caring what people think and just her being herself I think is something that I really kind of took with me, for sure."