Why Is Villanelle From 'Killing Eve' So Lovable?
What do fans love about Villanelle from 'Killing Eve'? Explore this fascinating character, look into why she might be so beloved, and examine fan reactions.
Lovable is not the way most people would describe an assassin. Yet it is how many fans would describe Killing Eve's Villanelle. So what is it about this character that makes so many people love her?
It is a mystery worth solving. The answer to this question may explain not only what fans love about Villanelle, but what fans love about the show itself. Let's explore what is so intriguing about this killer that makes her adored by many fans.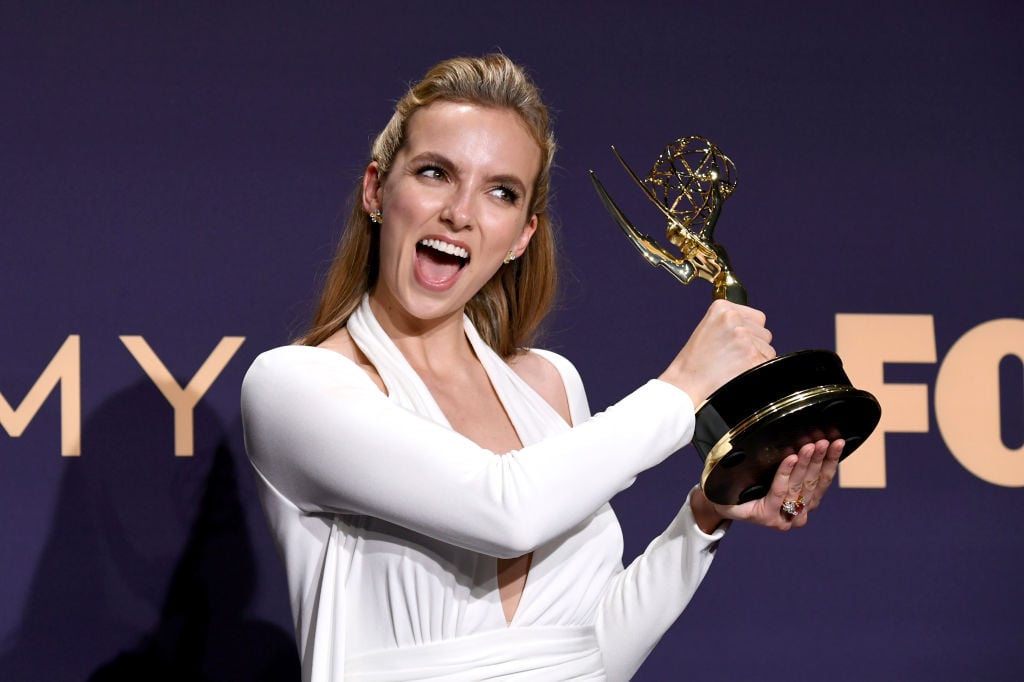 Who is Villanelle in 'Killing Eve'?
Perhaps why Villanelle is so loved by fans lies in an analysis of her character. She is not the typical assassin, with her innocent, almost childlike, exterior. Still, underneath it all, she can be ruthless. So it doesn't quite make sense that she is so loved.
According to the Killing Eve wiki on Fandom.com, Villanelle "can be adorable, playful, funny, frightening, warm, chilling, vulnerable, impenetrable…anything you want her to be." Could this be the secret to the character's success? Maybe fans like that the assassin can be whatever they want her to be.
Though the audience sees many sides of Villanelle, most of them are equally charming. Except there is the little problem of her being an assassin. Fans might love the character in spite of her glaring flaws or even perhaps because of them.
Why might fans love Villanelle?
Besides her innocent exterior and the fact that Villanelle can be almost anything that fans want her to be, what is it about Villanelle that fans love so much? It's possible that it is due to her bad qualities and not in spite of them that fans love her. From the beginning, the audience sees Villanelle killing and enjoying it far too much. So most fans probably aren't fooling themselves that Villanelle is the innocent woman she seems to be on the outside.
Rather, some fans are, perhaps, along for the ride. This does not mean that Killing Eve fans all secretly want to be assassins but there is something to be said about, as Taylor Swift once described it, Villanelle's "endearing badness." This moral ambiguity is fascinating for fans and is probably one of the main reasons that Villanelle is so lovable. She's lovable for all the reasons that she's not lovable, which seems to make no sense to anyone but Killing Eve fans.
Fans of the show see Villanelle, perhaps, as both a protagonist and an antagonist and love her for being both. Despite — or maybe even because of — her status as a killer, there is something charming about Villanelle. And many fans wouldn't have her any other way. With her sense of humor and flair for the dramatic, it's impossible to hate Villanelle, no matter how hard you may try.
What are some reactions to Villanelle?
Villanelle is somewhat hilarious, despite the dark places her character often goes. She most likely makes many fans laugh, no matter how hard they may try to remain disapproving. Described by Rolling Stone as "a manic pixie dream assassin" who is "as charming as she is psychopathic," Villanelle definitely seems like she is there to fulfill fans' dreams.
And she may just be succeeding. Fans seem to love the somewhat adorable assassin. One fan on Twitter is "definitely in love with villanelle." And we can't blame them.
Villanelle is, without a doubt, charming and easy to love. Another fan mentions rewatching Killing Eve because they "miss Villanelle so much." She is definitely the type of character that fascinates viewers and that would be missed after a while away. Overall, Villanelle's "endearing badness" as well as her sense of humor and her ability to be everything fans want her to be, is what endears her to many fans.