Kim and Barry Plath's Net Worth: Their Lifestyle Is Less Humble Than They Let On
TLC's Welcome to Plathville stars Kim and Barry Plath alongside their large brood of nine children. Kim and Barry are Christian fundamentalists, meaning they interpret the Bible very literally, leave their family size up to god, and are devout to their religious practices. Fans of Welcome to Plathville have raised questions over what Kim and Barry do for a living and how they are able to support their large family. While the Plaths portray themselves as living a humble Christian life, their lifestyle is a lot less humble than they try to let on. Read on to learn more about Kim and Barry and Barry Plath's net worth and what's on the horizon for the Plath family. 
Meet Kim and Barry Plath from TLC's 'Welcome to Plathville'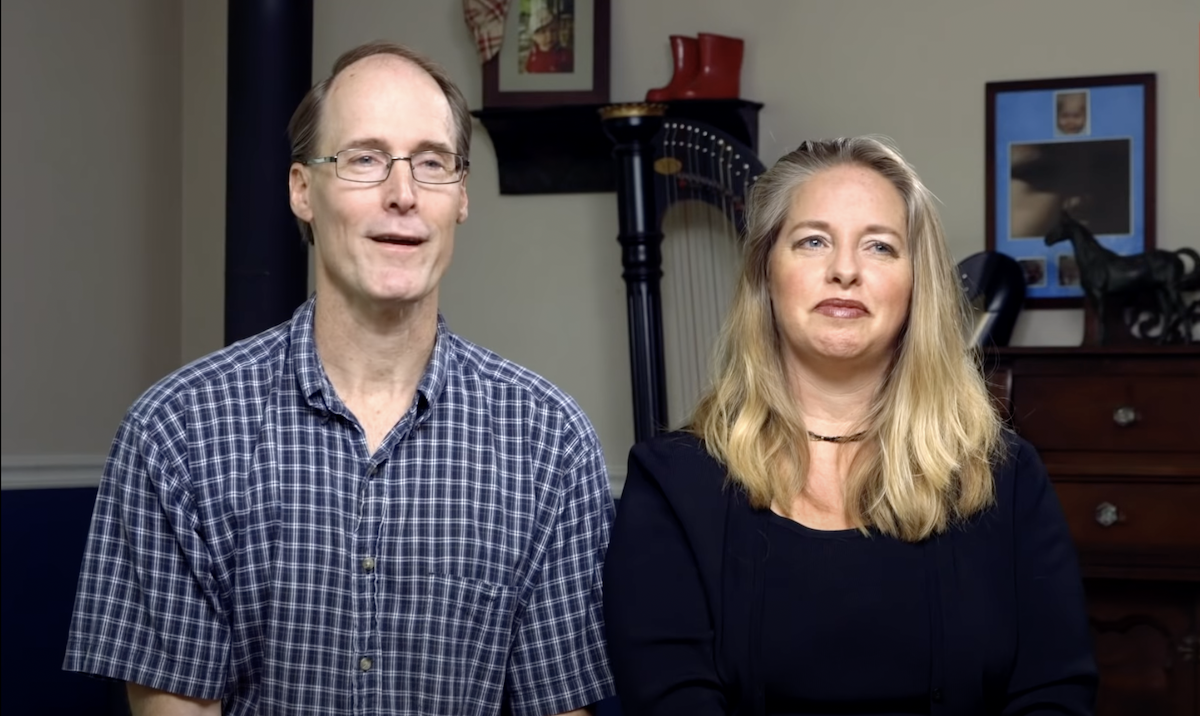 Fans of Welcome to Plathville know Barry Plath as the "head" of the Plath family and Kim Plath as the "neck that turns the head." These conservative Christian parents raise their large brood in rural Georgia. According to People, Barry and Kim have nine children, including: Ethan, Hosanna, Micah, Moriah, Lydia, Isaac, Amber, Cassia, and Mercy. Sadly, their 10th child, Joshua, died in a tragic farm accident in 2008. Joshua was just 17 months old at the time of his death. 
Like many conservative Christian families represented on TLC, the Plaths are known for their very restrictive lifestyle. However, the restrictions they place on their children seem to shock even those in their own community. Some restrictions placed on the Plath children are that they are not allowed to watch television, are given very limited access to computers, and are not allowed to have sugary drinks. The Plaths' oldest son, Ethan, is seen having his first-ever soda onscreen when he is on his honeymoon. Ethan's, and some of the other older children's, access to the secular world is a point of contention with Barry and Kim seen on many episodes of Welcome to Plathville. 
What is Kim and Barry Plath's net worth?
With such a large family, many fans of Welcome to Plathville instantly wondered how Kim and Barry have been able to support them all throughout the years. According to Screen Rant, Kim and Barry have made quite a good living for themselves, as they both had their own careers for most of their marriage. Barry has worked as a transportation planner for URS Transportation for over two decades, and Kim has worked as a naturopathic doctor for a number of years. While these incomes have allowed them to provide for their family over the years, Barry and Kim have been able to earn much more than their average salaries in recent years. 
While they still try to maintain the image of a humble Christian lifestyle, Kim and Barry Plath have amassed a net worth of over $3 million through their recent reality TV contracts. Along with their earned income and their reality TV money, Barry and Kim also make money by renting out their farmhouse, which sits on 55 acres, on Airbnb. While Barry and Kim's finances aren't as humble as they make them out to be, they haven't let their newfound wealth go to their head either, as they both have maintained their jobs throughout filming for Welcome to Plathville.
What should viewers expect from season 3 of 'Welcome to Plathville'?
The Plaths have experienced a multitude of changes since the first season of Welcome to Plathville began airing in late 2019. One of the biggest changes for Kim and Barry has been watching their older children move out and make their own life choices. While their oldest two children, Ethan and Hosanna, initially left the family home on good terms, things haven't stayed peaceful as the older Plath children are no longer under their parents' thumb.
Along with Ethan and Hosanna out of the house, so are the next two oldest children Micah and Moriah. However, unlike Ethan and Hosanna, Micah and Moriah were kicked out of the Plath's home for rebelling against their parents. Season 3 of Welcome to Plathville, set to premiere on Aug. 17, 2021, is stacking up to be an entertaining season as the older Plath kids go head to head with Barry and Kim. 
RELATED: Are Ethan and Olivia Plath Getting Divorced? The 'Welcome to Plathville' Stars Are 'Working Through a Lot Right Now'