Kim Cattrall Could Appear in 'Sex and the City' Revival, Source Says
Kim Cattrall has closed the chapter in her life that is Sex and the City, but if she ever wants to reprise her role as Samantha Jones, she can, a source says.
The hit HBO show is gearing up for a revival series titled And Just Like That… that'll follow the lives of Carrie Bradshaw (Sarah Jessica Parker), Miranda Hobbes (Cynthia Nixon), and Charlotte York (Kristin Davis) without Samantha. If it happens to get another season, a source says "the door is open" for Cattrall to return to the show.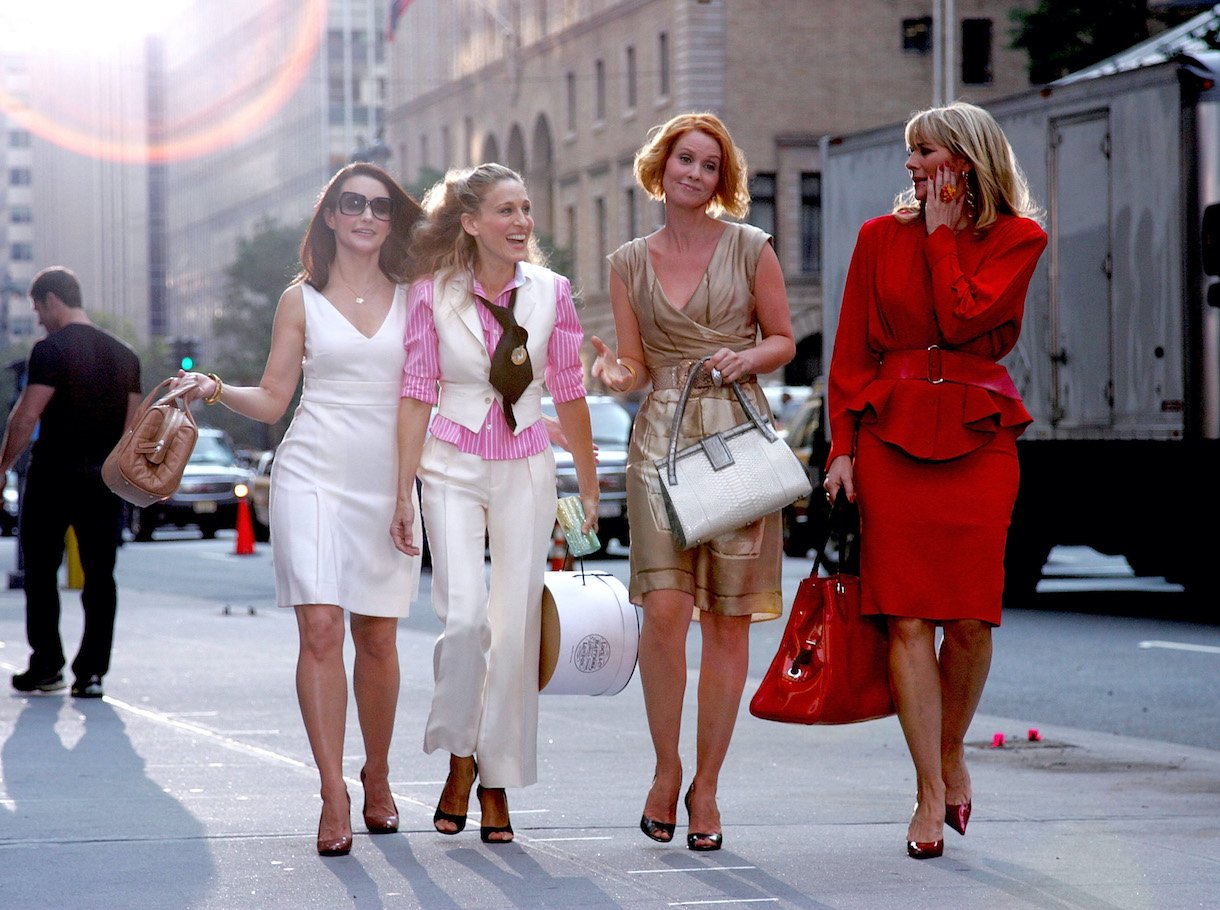 Kim Cattrall has distanced herself from 'Sex and the City'
Kim Cattrall's portrayal as the sassy, sex-positive PR agent made her a fan favorite. She appeared in all six seasons of SATC and in both of the films before retiring from the role in 2016. Fans were sad to hear it, but they weren't surprised given all of the drama that had surrounded the franchise — including the fallout between Cattrall and Parker.
When the reboot was announced, Parker assured fans that even though Cattrall wasn't involved, there was no animosity on her end. "I don't dislike her. I've never said that. Never would," she explained in an Instagram comment. "Samantha isn't part of this story. But she will always be part of us. No matter where we are or what we do. X."
As far as how the Sex and the City revival will address Samantha's absence, HBO Max content boss Casey Bloys suggested to TVLine that she'll be written off as having had a falling out with her girls.
"Just as in real life, people come into your life, people leave," Bloys said. "Friendships fade, and new friendships start. So I think it is all very indicative of the real stages, the actual stages of life… They're trying to tell an honest story about being a woman in her 50s in New York. So it should all feel somewhat organic, and the friends that you have when you're 30, you may not have when you're 50."
That makes it possible for Kim Cattrall to return
The revival has been described as a 10-episode limited series, but a source told The Daily Mail that it could turn into a multi-season show due to its popularity.
"There was obviously a concern that people would miss Kim and not be engaged but the response so far has been phenomenal," said the insider. "And for fans of Kim, the door is open for her to return. If she ever changes her mind, she can come back."
The source added: "The ladies love and value her and would love to see her on the new show. The whole point of this series is to show that friendships evolve and change over time, so Kim is always welcome to come home."
"If Kim's reps called us now and said she was available – we'd book her on the first flight to New York. There's still time," the insider continued.
But it's not likely
While many fans would love to see Samantha reunite with her girlfriends, Cattrall has been adamant about not returning to the role. The actor, 64, is simply at a point where she only wants to focus on her passions.
"I don't want to be in a situation for even an hour where I'm not enjoying myself," she once told The Guardian. "I want to choose who I spend time with personally and professionally. It's my life. I've lost my dad seven years ago to Alzheimer's, and Mom has just turned 90. I've become aware there's only so much time left."
At least, the show is planning on introducing a string of new characters in her absence, including Grey's Anatomy alum Sara Ramirez and Soul Food actor Nicole Ari Parker. Read more, here.