Kim D. from 'RHONJ' – 'I Believe Teresa Is 1 Point Above Forest Gump'
Kim D. from 'RHONJ' said Teresa Giudice is a lot like the character Forest Gump because while Forest Gump wasn't very intelligent he went on to do great things.
Kim DePaola, known as Kim D. from The Real Housewives of New Jersey compared Teresa Giudice to the character Forest Gump adding that she doesn't think Giudice is "very bright."
DePaola went scorched earth on Giudice, which isn't new considering DePaola and Giudice haven't been on good terms for the past few years. But, in a recent interview, DePaola dragged Giudice, attacking her intelligence.
Kim D. compares Teresa Giudice from 'RHONJ' to Forest Gump
DePaola said Giudice was like the fictional character Forest Gump, a man who was intellectually challenged but went on to achieve greatness in life.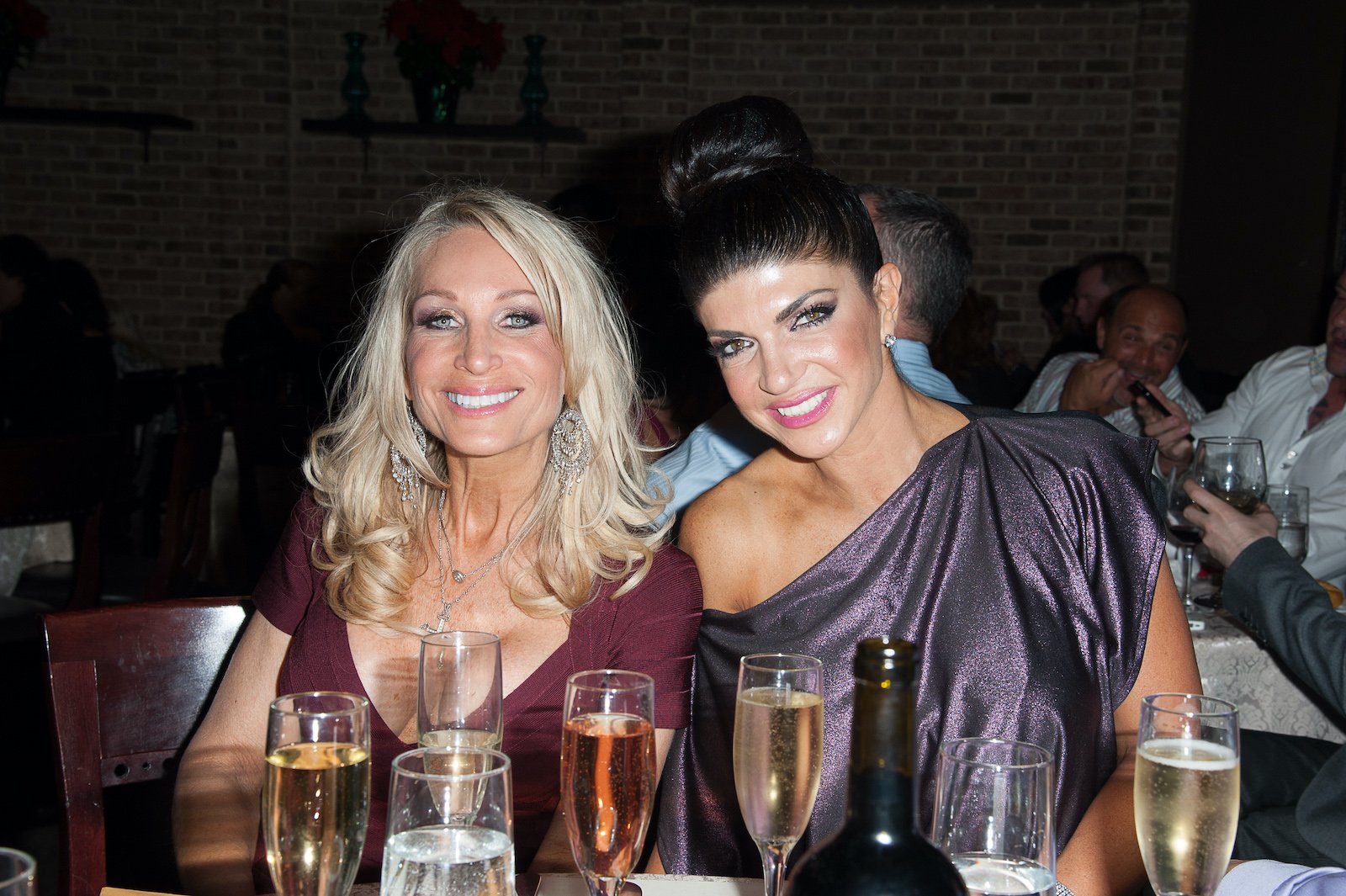 "OK I'm going to say something that's going to be controversial and I don't care," DePaola said on the Behind the Velvet Rope with David Yontef podcast. "Do you remember Forrest Gump? Do you remember when Forrest Gump, Sally Field is his mom and he's in school and the principal said, here's the level, and your little Forest is right below the number as to regular school?"
"And the mother goes I don't care. Forrest Gump is going to get the same education that everyone else. I believe Teresa is one point above Forrest Gump," DePaola added. "Doesn't she realize now she's not the sharpest tool in the shed? She really is. You know, she made it, she did good with what she had."
She didn't think she was being mean with her remark
"I don't think it's being mean," she continued. "I think it's giving her a pass because she does do really not very bright things. And I think it's because she's just not very bright, you know? But you know, there are some mean things she does [to other RHONJ cast members]."
"She is one of these I can do to you, but you can't do it to me. You understand?" DePaola said. "She could say everybody cheats. She can say everything, but if you do it to her, hell hath no fury, she's breaking glasses. And you'll see the names that she calls Margaret [Josephs], she called me. She calls everyone the same names."  
Host David Yontef used the example of how Giudice knew who was Erika Girardi from The Real Housewives of Beverly Hills, but thought Jen Shah was from Shahs of Sunset. Jen Shah is in The Real Housewives of Salt Lake City.
Kim D. also thinks perhaps there's hope for Teresa and Jacqueline Laurita
DePaola continued to shade Giudice, sharing her observations of her in RHONJ interviews. "I've known her for years. And I've also watched two different things from the shows and different when she's being interviewed, [because] they got to carry the interview because she doesn't even know how to answer," she said. "Like she's got to contemplate things for a couple of minutes before she could even speak. So that leads me to believe back to Forest Gump again, you know. I loved Forrest Gump. He was great. See how much he accomplished in his life and Teresa accomplished too."
DePaola also thinks perhaps Giudice and former friend Jacqueline Laurita from RHONJ could possibly find a way to be in a better place. Giudice shared on Watch What Happens Live with Andy Cohen that her fiancé Luis "Louie" Ruelas's sister developed a forgiveness app and said she might be open to a reconciliation.
"I think I really I'm going to give it a 60/40," she said. "Because Jacqueline, unlike Teresa, is a really good soul and she's really smart. And I think she understands what happened with her and Teresa. I don't think they're going to ever cook in each other's pots again. But I think if they can come to terms, I think Jacqueline would do it."