Kim Hye-yoon's and the Astounding Female Cast's Popular K-Drama's Before 'Snowdrop'
While 'Snowdrop' is Jisoo's first acting role, she stars alongside well-recognized actors like Yoo In-na and Kim Hye-yoon. Yoo In-na played a leading role in 'Goblin' with Kim known for her role in 'Extraordinary You.'
Disney+'s and JTBC's period romance Korean drama Snowdrop is one of the most talked-about dramas of the year. Putting aside the controversy it has faced regarding its storyline, the K-drama has some of the acting industry's top female actors. Before cast member Kim Hye-yoon played the disliked role of Kye Boon-ok in Snowdrop, she starred in a unique teen romance.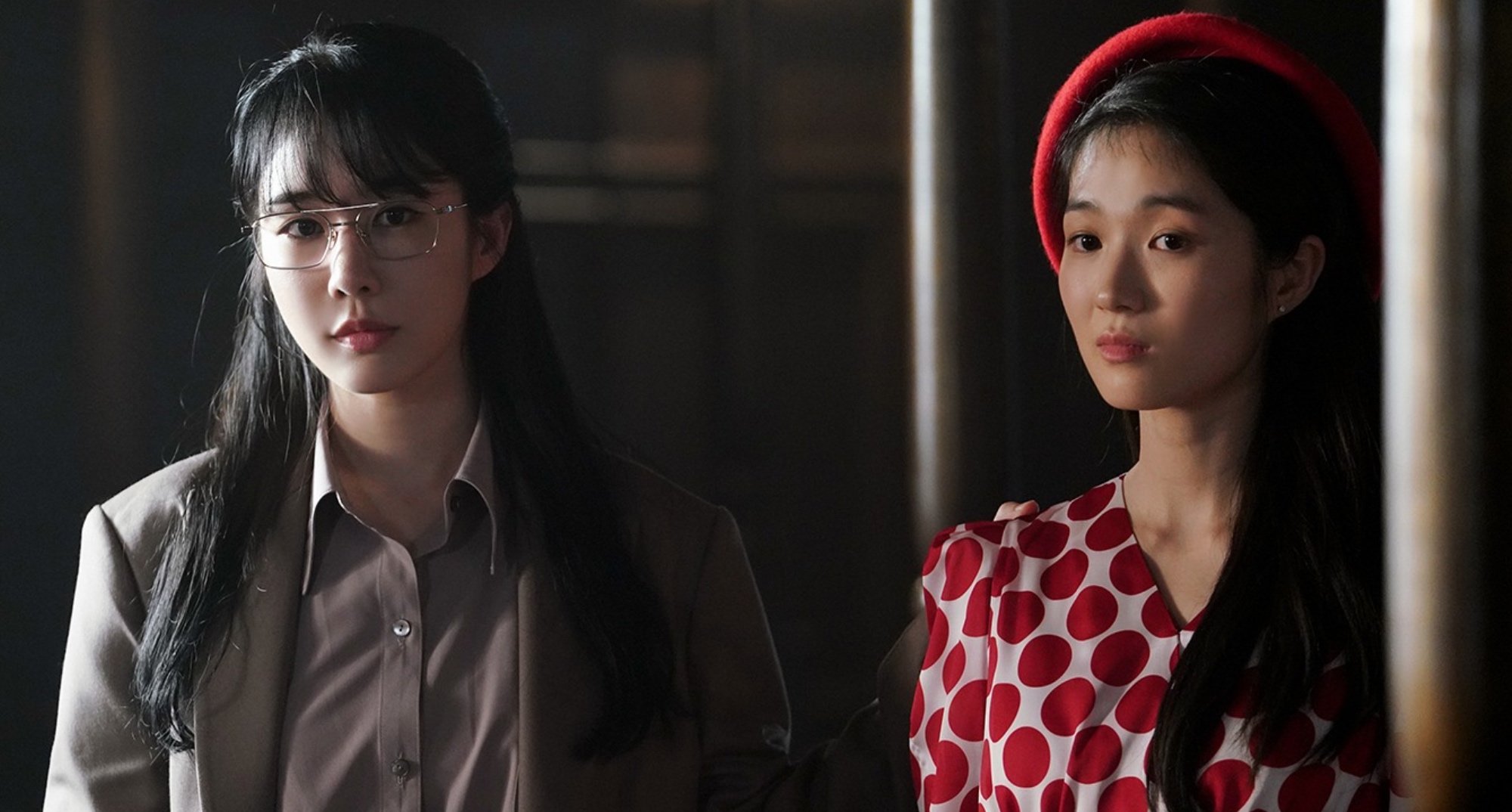 Jung Yoo-jin starred in 'Something in the Rain' with another 'Snowdrop' cast member
Actor Jung plays the role of Jang Han-na in the JTBC K-drama. Fans came to love her portrayal of her role as a passionate ANSP agent who seeks the truth. Before joining the cast of Snowdrop, Jung gained fame in her first small-screen role, Heard It Through the Grapevine.
She later gained fame for her supporting role as Yoon So-hee in the alternate reality webtoon K-drama W. In 2018, the actor starred alongside Jung Hae-in in Something in the Rain before remeeting for Snowdrop. She played the role of Kang Se-young, a colleague of the female lead who has a crush on the male lead.
Yoon Se-ah is an acting veteran and stars in the acclaimed drama 'Sky Castle'
In the Snowdrop cast, Yoon Se-ah is one of the most acclaimed actors. She plays the role of Pi Seung-hee, the housemother of the all-female university. Her character may be strict but has a dark past that leads her to protect her girls at all costs.
Yoon has had many recognizable roles in K-drama like Stranger, My Sassy Girl, and Lee Junho's Just Between Lovers and Melting Me Softly. In 2018, Yoon gained immense fame for her riveting and drama-filled role in Sky Castle. She played the role of No Seung-hye in the critically acclaimed K-drama. Her Snowdrop co-star Kim Hye-yoon also starred in the drama.
Yoo In-na joined the cast of 'Snowdrop' as Kang Chung-ya
The seemingly ordinary South Korean doctor Kang Chung-ya has a secret in Snowdrop. Fans have been impressed with actor Yoo's portrayal of her character. Die-hard K-drama fans would have instantly recognized her for one of the industry's top fantasy dramas.
In 2016, she starred as Sunny / Kim Sun in renowned K-drama Guardian: The Lonely and Great God alongside Gong Yoo, Kim Go-eun, and Lee Dong-wook. Yoo again starred alongside Lee in Touch Your Heart. In 2013, she was part of the main cast in the human and non-human K-drama, My Love from the Star.
'Snowdrop' cast member Kim Hye-yoon played the leading role in 'Extraordinary You'
Fans can unanimously agree that cast member Kim plays the most despised character in Snowdrop. But she has had many other notable roles since her acting debut in 2013. Many of Kim's roles are categorized as "extra," but in 2018, she landed a main cast role in Sky Castle as Kang Ye-seo. The following year she became a fan favorite as Eun Dan-oh in Extraordinary You.
The teen romance K-drama is considered a must-watch by K-drama fans. Based on a webtoon, Dan-oh realizes her life is not her own but created by a webtoon artist. She goes on the journey to write her own story despite the consequences. Extraordinary You is also SF9 Rowoon's first leading role and Kim's love interest.
Shortly after, she joined the cast of the Netflix drama Record of Youth. Before Snowdrop, Kim was the main female character in Secret Royal Inspector & Joy. The historical comedy K-drama stars Kim as divorcee Kim Jo-yi. The character joins royal inspector Ra Ian, played by 2PM's Taecyeon, across the country exposing corruption.
Snowdrop is available to stream in select countries on Disney+.