Kim Kardashian and Kanye West Reveal Why They Were Forced to Live With Kris Jenner an Extra Eight Months
Kim Kardashian and Kanye West may have the house of the dreams, but their Hidden Hills mansion underwent some major renovations to look the way it does today.
In their March cover story of Architectural Digest, the couple opens up about the unique touches they've made to their minimalistic home over the years.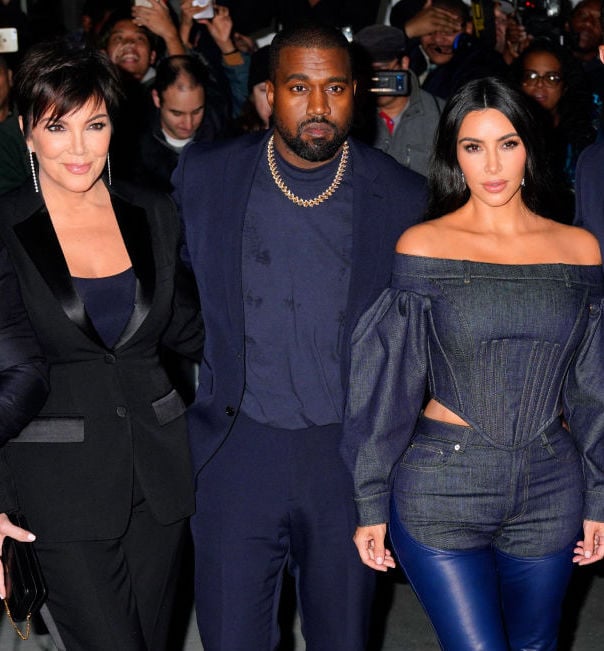 Due to the over-the-top designs, their newly redesigned home took a lot longer than expected and the couple was forced to live with Kris Jenner while the renovations were being made.
However, if it wasn't for a specific remodeled room, Kardashian and West wouldn't have had to remain shacked up with Jenner for an extra eight months.
Certain aspects of the home took a lot longer than others
After many years of ongoing mansion renovations, Kardashian and West finally have the home of their dreams and couldn't be happier.
The futuristic, minimalist house has everything the couple's ever wanted, including simplistic furniture, multiple refrigerators throughout the home, and even a basin-less sink that is both bizarre and genius.
Though Kardashian and West love practically everything about their home, they recently revealed that getting the mansion to look the way it does took much longer than expected.
In a YouTube video for Architectural Digest, KimYe shared that their over-the-top renovations significantly prolonged them from moving into the futuristic home and revealed that they had to live with Jenner until everything was finalized.
While living under the same roof, Kardashian reveals that Jenner suggested she and West opt for a bigger master bathroom design, which ended up adding an extra eight months to their already lengthy renovation schedule.
"The bathroom is one of my favorite rooms," West said in the video. "It's the one that's most similar to the concept of 'our house is in the future' . . . I love how the whole side of the bathroom is just blown out."
The rapper continued, "And that was Kris' idea. She was like, 'You guys need a bigger bathroom,' and I was like, 'Oh, a bigger bathroom?' And then, it's like, we have that huge bathroom."
Kardashian chimes in to share that this change caused their move-in date to be significantly pushed back and jokes that this wouldn't have happened if it wasn't for the momager's suggestion.
"That pushed our project back by like eight months; we had to continue to live with my mom for eight months," she said, with West jokingly adding, "Thanks a lot, Kris."
"Thanks a lot, Mom," Kardashian said before Jenner's heard in the background responding with, "You're welcome!"
The bathroom's become one of Kardashian's favorite rooms in the house
Although the bathroom project took a lot longer than expected, Kardashian and West couldn't be happier with the way it came out.
The Skims founder even admits that this room has since become one of her favorite spaces in the house due to its lighting; which she says is perfect for selfies.
"The lighting in the bathroom is so good," she said. "We have this light panel that we saw . . . at the Chanel store or something, and the whole ceiling was this light. And we did it and it's so cool."
From the gigantic shower to their unique sink, this bathroom would be anyone's favorite space if they lived in KimYe's custom mansion.
You know what they say, mothers always know what's best and if it wasn't for Jenner, Kardashian and West would not have the aesthetically pleasing bathroom that goes perfectly with their minimalistic home.