Kim Kardashian and Kanye West's Bel Air Mansion is Once Again for Sale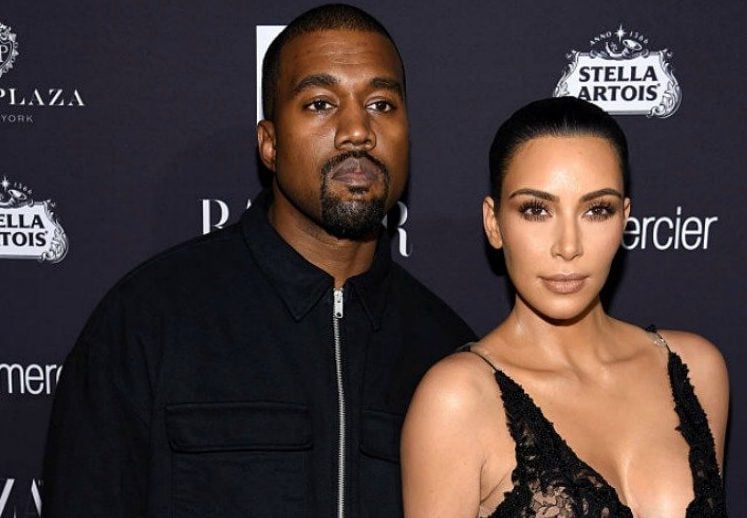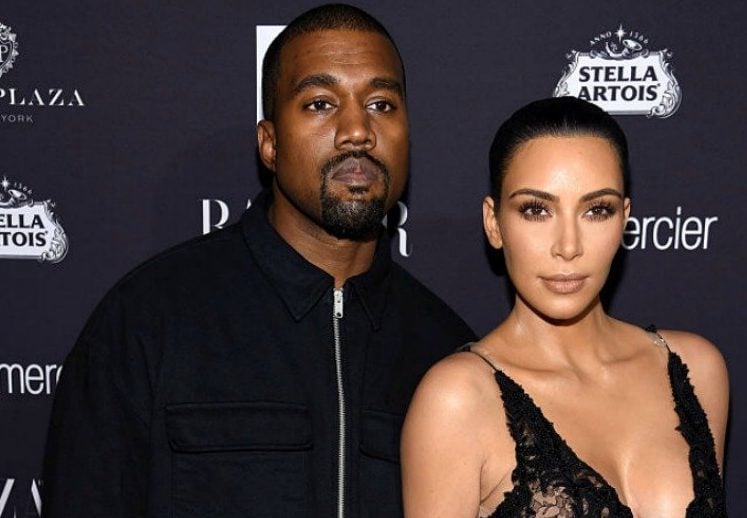 They sold their Bel Air mansion for $17.8 million
Kanye West and Kim Kardashian-West are no strangers to a lavish lifestyle. The two bought their $11 million Bel Air mansion in 2013 and flipped it for nearly $18 million just years later. "When they first bought this home, it had a very Mediterranean feel," Million Dollar Listing's Josh Altman told People. "Now, it's been transformed into a very modern, minimalist style, but so beautiful."
Kim gave a personal tour and ultimately sold the West family home to Silicon Valley entrepreneur Marina Acton. Now, only seven months later, Acton relisted the home for a cool $18 million. The entrepreneur told TMZ that she plans to move into a home that has a guest house for her parents to live in. She's relocating to Miami and expecting a baby girl in a few months. When asked what her potential budget is for her new home, Acton said, "The sky is the limit."
However, she wants a larger home with an additional 10,000 square feet from the 9,000 that the West mansion provided.
Kanye gave a tour on Twitter of their new home
Kim and Kanye bought a Hidden Hills mansion for around $20 million just a year after they bought the Beverly Hills abode. They chose to move into the unfinished property in early 2018 while expecting their third child, Chicago West.
The two high-profile celebrities are naturally private people when it comes to their home life: The couple reportedly barred Kim's hit reality show, Keeping Up With the Kardashians, from filming in their family home. Upon moving in Kanye took it upon himself to show their affluence with some aptly captioned tweets, a step out of character considering the couple chose to keep the home.
https://twitter.com/kanyewest/status/989163475636142080?ref_src=twsrc%5Etfw&ref_url=https%3A%2F%2Fpeople.com%2Fhome%2Fkanye-west-posts-photos-inside-20m-house-as-kim-responds-we-had-a-rule-to-not-show-our-home%2F
"Do this look like the sunken place," he captioned a photo of their expansive, white-walled home. Kanye was referencing Jordan Peele's 2017 social horror film Get Out and its commentary on marginalized communities, specifically the African American community.
Kim joked about their privacy agreement
Kim quickly tweeted back and referenced their agreement to keep their million-dollar home out of the public eye. "Ummm babe. We had a rule to not show our home on social media! Soooo can we now allow KUWTK filming in the home?" she joked.
Kris Kardashian, Kim's mother, revealed something intriguing about the Hidden Hills home (that she once thought the Wests planned to flip). It's now worth nearly $60 million. The couple collaborated with Belgian architect Axel Vervoordt to design the church-like architectural masterpiece. The 3.5-acre estate has two swimming pools, two spas, and its own vineyard.
"We decided we wanted a house that didn't need baby proofing," Kim told archdigest.com of the interiors' smooth surfaces. However, with three kids under the age of five there, cleaning the all-white furniture is a must. "Oh my God. I run around the house with towels. You just have to take a deep breath and say, 'Ok, it's going to happen. We decided to have light colors.'"
Kim's siblings have some pretty envious homes as well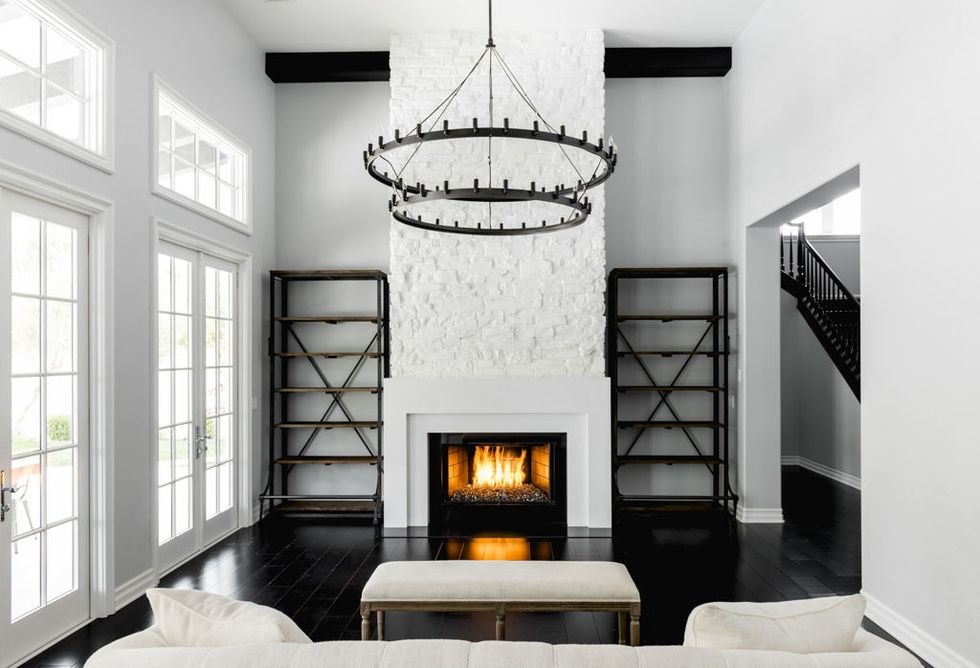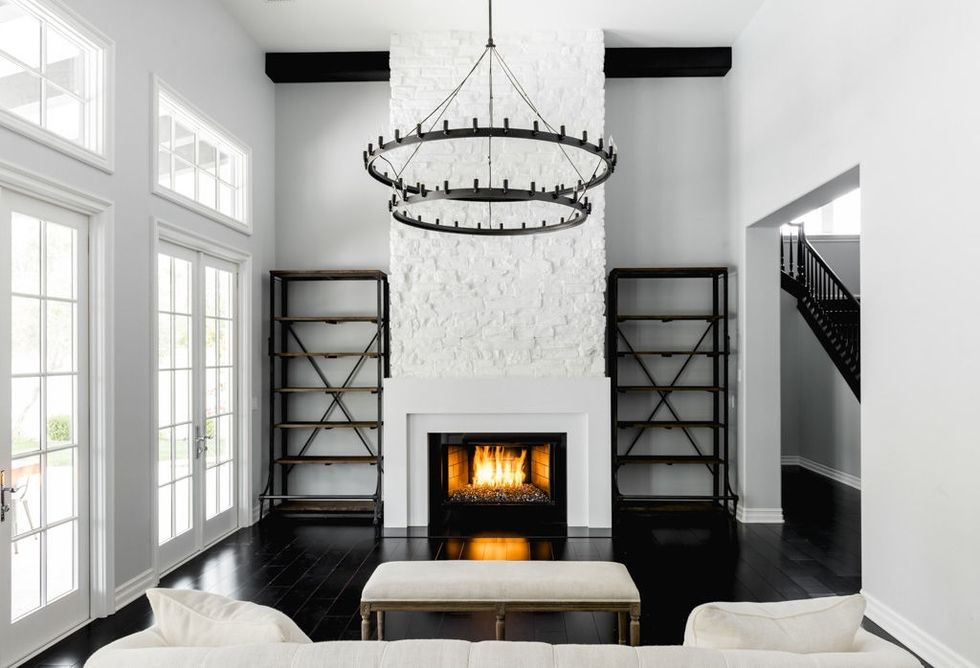 Twenty-year-old new mom Kylie Jenner has three homes — a starter home and two Hidden Hills mansions — and that's just the start of it. Model Kendall Jenner has two California properties that cost her a total of nearly $9 million, and both Khloe and Kourtney Kardashian have $8 million Calabasas mansions.
As the Kardashian-Jenner clan expands (three of the five sisters have had babies this year so far), so does their real estate prowess. While their reality show films fairly exclusively at mother Kris Kardashian's Calabasas mansion, the family owns nearly $100 million worth of property between the seven of them.
Check out The Cheat Sheet on Facebook!