Kim Kardashian and Kanye West's Daughter's Name Was Strangely Selected by Jay Leno
Kim Kardashian and Kanye West are famous for a lot of reasons, but the most adorable ones are their four children. The kids are naturally gorgeous — and maybe a little spoiled — and their parents clearly put a great deal of thought and love into raising them. 
One of the things this couple considered carefully is what to call their babies. The names they chose have special meanings, which is important to them. Considering how much they mean to Kardashian and West, it's surprising to learn where they got their first daughter's name.
Kim Kardashian and Kanye West's firstborn is named North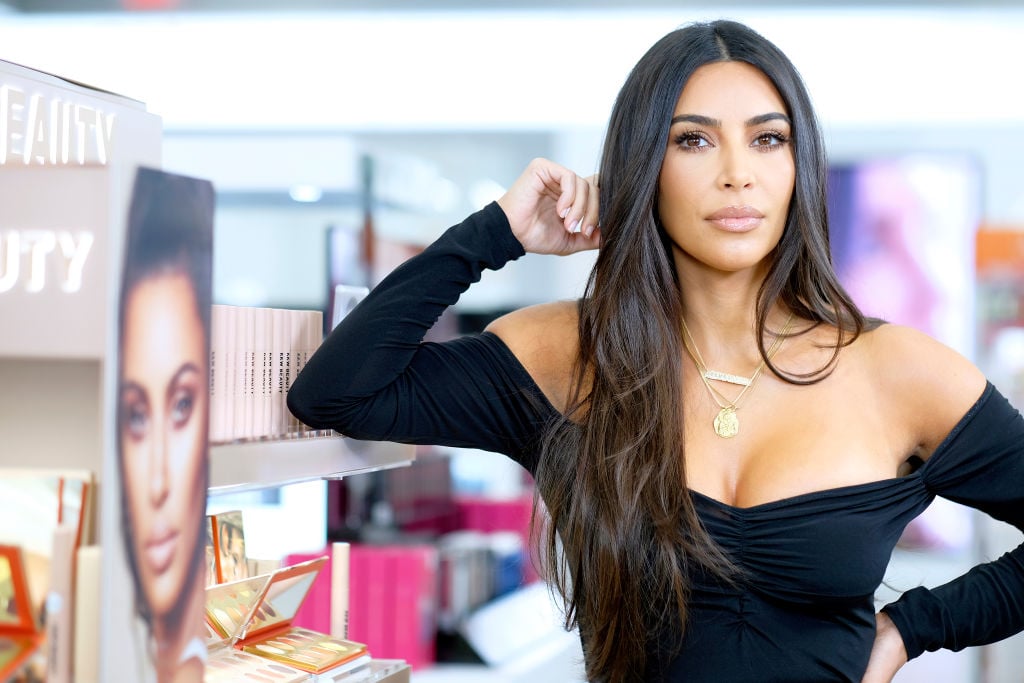 Each time Kardashian and West had a baby, that child's name was chosen to represent an idea or value that they could demonstrate as they grow. Saint and Psalm both refer to the Christian faith that has become so much more important to West recently.
Saint's name was also chosen because Kardashian had an extremely difficult pregnancy and birth, and they wanted to celebrate the fact that he was a blessing. Psalm is a biblical reference to a song, making it a natural fit for the child of a famous rapper who has turned to exclusively singing Christian music. Chicago was named after West's hometown, which is an important touchstone for him. 
North's name is no exception. Kardashian has said that she struggled to find the right name for her firstborn. She finally chose North because "you can't go higher than North."
Kim Kardashian loves the name 'North' for lots of reasons
These days Kardashian is sure that her oldest daughter's name is perfect. Not only does it fit the child's personality, but it is just the kind of name Kardashian prefers.
She once told Ellen DeGeneres that she really likes names that are different, "but short, easy to spell, one syllable… That's kind of my vibe."
North's name ticks all those boxes, being a truly unique name that is also simple and one syllable. People may have laughed about it at first, thinking that "North West" sounded more like a direction than a child, but now everyone seems to have accepted it.
And North is definitely a unique child. Kardashian says she's her dad's twin, with a creative, expressive personality like his.
But other people have pointed out how much like her mom she is too. North's name is one of a kind, and the child appears to be one of a kind also. It's a good name after all — even when you consider where the idea came from.
Jay Leno gave Kim Kardashian and Kanye West the idea
Recently Kardashian appeared in a YouTube video that was on her sister Kylie Jenner's account. In it, she talked about when she first heard the idea of naming her daughter North.
She was pregnant when she appeared on The Tonight Show with Jay Leno. Leno made a joke, asking if she and West were considering the name North. 
At the time she shot that idea down, laughing that it was just one of the many rumors going around and she would never give her baby that name. But later she found herself considering it more and more.
"Everyone was coming up to me like, 'It's such a cool name. You should really think about it,'" she said. Clearly, the idea grew on her. Although she had told Leno she liked the name Easton, once she heard the name North she seems to have forgotten all about it.
That's how North got her name, and everyone seems pretty happy about it. It's a good fit for her unique personality, and it's just the kind of name Kardashian loves.
Besides, can you imagine West and Kardashian with a child named Easton West?