Kim Kardashian Cried After Son Saint Saw a Joke About Her Sex Tape
Kim Kardashian is known for being a reality TV star and businesswoman. These days, she is also working toward being a lawyer.
However, one thing from Kardashian's past that always seems to linger around her is her infamous sex tape with ex-boyfriend Ray J. Kardashian even recently had to deal with one of her children seeing a joke about the video.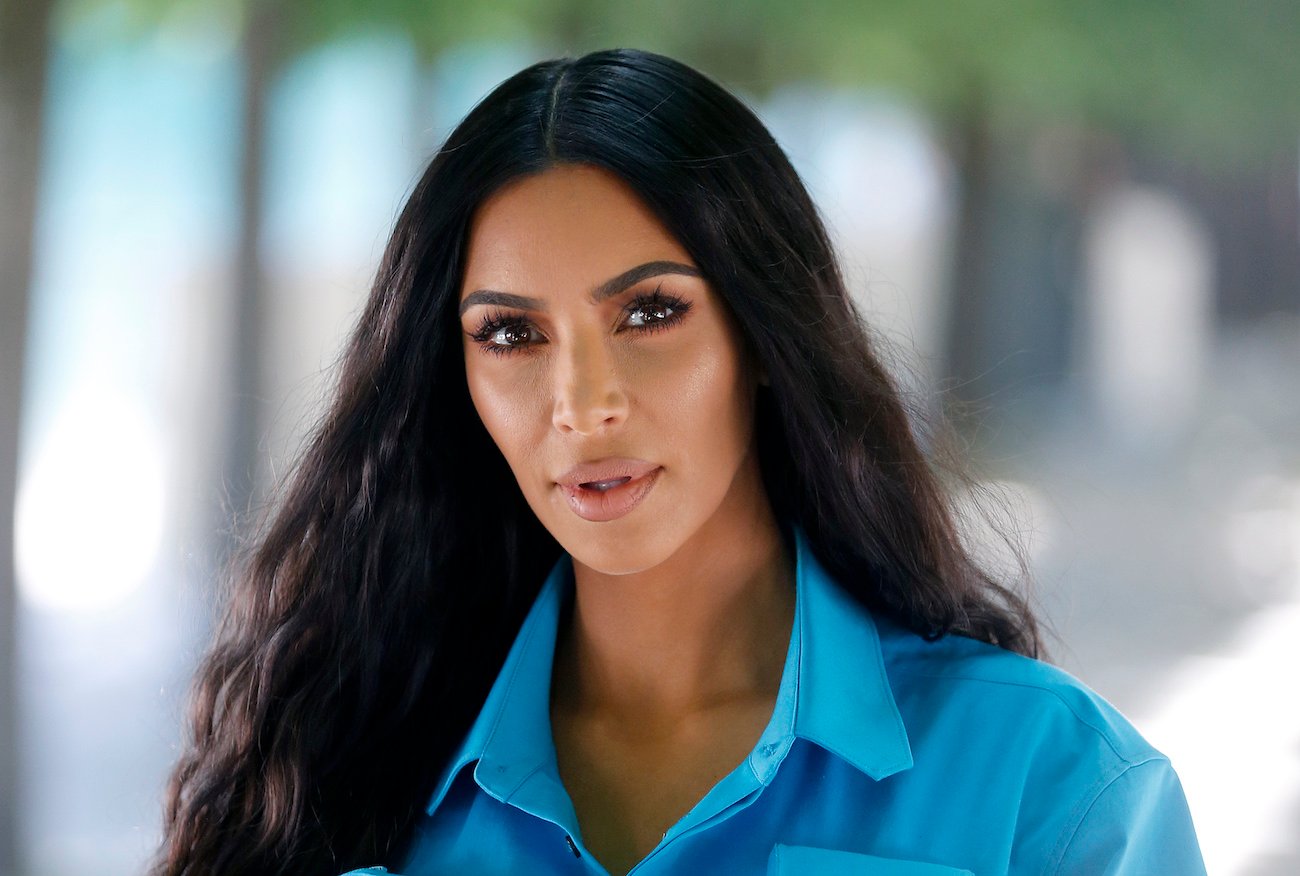 Kim Kardashian's sex tape brought her notoriety in 2007
In 2007, shortly before the premiere of Keeping Up With the Kardashians, the world found out about Kardashian's sex tape, which was filmed with Ray J in 2004. The tape was leaked and sold to Vivid Entertainment.
At the time, Kardashian was not a household name. She was mostly known for being the daughter of O.J. Simpson's lawyer Robert Kardashian Sr. and a friend of Paris Hilton. The sex tape brought her a lot of notoriety.
On the first episode of KUWTK, the family was even shown dealing with the fallout of the sex tape's release. In fact, her mother, Kris Jenner, addressed the tape with a memorable quote, "When I first heard about Kim's tape, as her mother, I wanted to kill her. But as her manager, I knew that I had a job to do, and I really just wanted her to move past it."
According to Cosmopolitan, the Kardashian-Jenner family initially filed a lawsuit to keep the tape from being released. However, they "ultimately settled the suit for a reported $5 million."
Kim Kardashian cried after Saint saw a joke about her sex tape
On the Kardashian-Jenner's new Hulu show, The Kardashians, the sex tape is once again a topic of conversation.
According to the Mirror, on the April 14 premiere of the show, her 6-year-old son, Saint, was playing Roblox on an iPad when something "super inappropriate" appeared. Kardashian shared that there was a photo of her used to advertise allegedly unreleased footage of the sex tape.
"The last thing I want as a mom is my past to be brought up 20 years later," she said. "This is really embarrassing and I need to deal with it."
She added, "Had my son been a little bit older and been able to read, I would have been mortified. I died inside."
Kardashian later called her ex-husband and Saint's father, Kanye West, and cried while telling him about what happened.
Kim Kardashian once said she wishes the tape did not exist
During a 2021 reunion episode of KUWTK, Kardashian revealed she had not had to tell any of her kids about the sex tape, but she does have "regrets" about making it.
"Luckily, I think that so many years have gone on and so many things have happened positively that it really erases that," she told host Andy Cohen. "That is something that I have to live with for the rest of my life. That is something that's being held over my head. I try not to have any regrets, but it's probably the one thing I wish didn't exist, and if I could erase any of the stupid things that I've done in life, that's probably it."