Kim Kardashian Hiding From Her Kids is the Most Relatable She's Ever Been
Being a working mom is rough. Not all working parents have the luxury of nannies and extra help.
Celebrity moms like Kim Kardashian have the option to have help almost around the clock. They have personal assistants, and live in nannies to help with the kids. But apparently it doesn't matter. Kids will still find a way to distract mom whenever they can. 
Kardashian recently posted a video of North doing just that, and fans loved it. 
North West interrupts Kim Kardashian while she does her makeup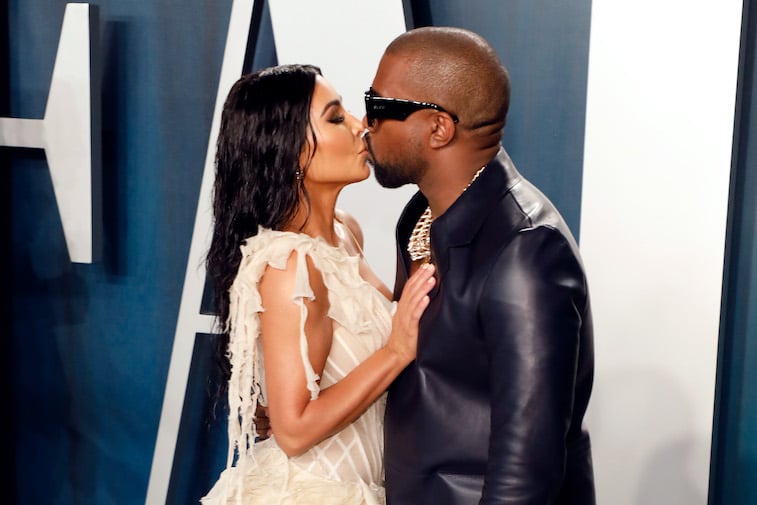 In what is being called Kardashian's most relatable moment, the millionaire and reality TV star hides in her guest bathroom to try to film a makeup tutorial. The reason she's hiding? Her kids will not leave her alone. All parents can relate.
Apparently, however, she could not escape her oldest daughter North West, even in the guest bathroom. North can be seen in the video behind her. The oldest Kardashian West kid comes in and out of the frame of the video.
When Kardashian says she's hiding from the kids, North pipes up and says "Hey! That's mean!" 
Kardashian is clearly exasperated by the kids constantly interrupting her, and it even throws her off her game a little. That may be why fans are reacting so positively to the video. Her reactions are so universal and natural that it almost seems like a new side of her.
Even though she's on reality TV, Kardashian controls a lot of what she shows fans. She likes to make sure everything is perfect, but that's not always possible with kids in the mix. Fans got to see what happens to Kim's perfect reality now that she's a mom. 
Fans really like this Kim Kardashian video
The comments on this clip are super positive. The consensus is that this is one of Kardashian's most relatable moments.
Not only that, but she is in a normal looking bathroom. Since she is hiding from the kids, she's not in her master bathroom.
Kardashian's main bathroom is famous for its industrial design. It's made of mostly cement, including the tub and the sink. The guest bathroom looks pretty normal, especially by comparison. 
Fans also think this is proof that Kardashian is actually a really hands-on mother. Even though North is clearly interrupting her, she lets the little girl stay in the bathroom with her. She may want to tear her hair out, but she's a mother first and foremost. She maintains her patience. 
Does Kim Kardashian have her nannies with her in quarantine?
The fans that did react negatively to the video seem to think that Kardashian doesn't know what having four kids is actually like. She certainly doesn't have the same experience as a non-rich mom, since she's constantly surrounded by help. But is she taking care of her own kids now, or does she still have help despite the corona virus pandemic?
It may surprise fans to learn that Kim and Kanye are holed up with just the kids. They do not have help with them in their multimillion dollar mansion. In fact, Kanye has been kind of against nannies, so it's not clear if they'll even have help after the pandemic fears have ended.
This is probably the longest Kardashian has had to go without help with her kids, but a lot of parents can say that right now. With schools and day cares in many states closed, working parents are having to do everything they normally do, except with the kids following them around the house while they do it. Sure, most houses aren't as big as Kardashian's.
Still, she can really understand the average working mom, now more than ever.