Kim Kardashian West Fans React to Her Old Family Photo; 'Who the Hell Are These People?'
Kim Kardashian West has always shared a large portion of her life on Instagram and other social media channels. In fact, part of what makes the reality TV star's brand so successful is her penchant for oversharing on social media. Kardashian West has learned how to successfully use both old and new media to continue building upon her personal and professional brands.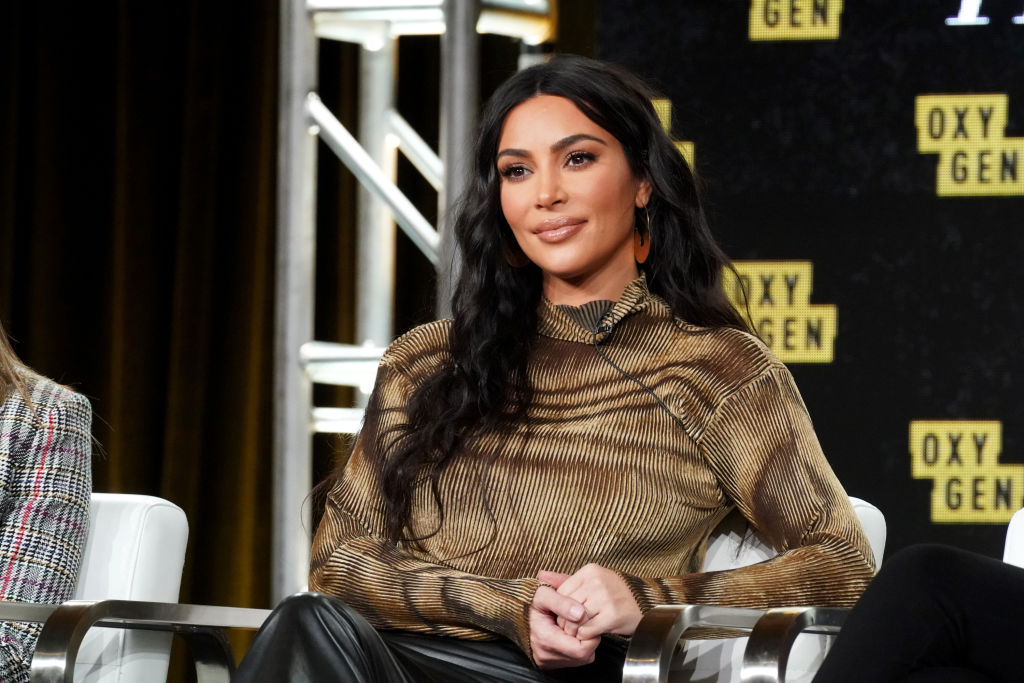 With 172 million Instagram followers, Kardashian West is constantly trying to keep her fan base entertained. On the app, she posts marketing for her many brands (e.g. KKW Beauty, KKW Fragrance, and skims) and promotes her family's reality TV show, Keeping Up with the Kardashians. Fans also love seeing the entrepreneur post about her personal life. Kardashian West frequently posts her four children (North West, Saint West, Chicago West, and Psalm West), her husband (Kanye West), and her famous siblings.
Kim Kardashian West posts a throwback photo to Instagram
The second eldest of six, Kardashian West hails from quite a large family. The KKW fragrance owner has three full siblings (Kourtney Kardashian, Khloé Kardashian, and Rob Kardashian) as well as two half-siblings (Kendall Jenner and Kylie Jenner.) With the exception of Rob, all of Kardashian West's siblings are always in the public eye. The famous family is constantly collaborating on projects together, attending events, traveling together, and spending a great deal of money.
As much as fans love to see pictures of Kardashian West's famous family, they love seeing old pictures even more. Lately, the KKW Fragrance owner has been posting more and more throwback pictures to entertain her fans. But, the most recent throwback photo she posted to Instagram left fans a little baffled. "FAM," Kardashian West captioned a black and white photo of herself and all of her siblings.
'KUWTK' fans think the famous family looks unrecognizable
The Instagram post quickly racked up over 2 million likes. Furthermore, diehard fans were quick to gush over the photo. But, other fans were thoroughly confused by the photo. People couldn't help but notice how drastically different all six siblings look today. "Who the hell are these people??" one person questioned, racking up over 1,500 likes on their comment. "The originals,😂" someone else shared in response.
RELATED: Here Are the Exact Birthdays of Every Kardashian/Jenner and Their Kids
While some people chalked up the change in appearance to age, others were not convinced. Many fans of the KarJenners believe that they've all undergone some type of surgery. While the famous siblings have vehemently rejected these claims, only ever admitting to fillers and botox, many people are skeptical. "At the rate everyone altering their faces & bodies, this is precisely what all family throwback pics gonna look like in a few years #unrecognizable" one Instagram user commented on Kardashian West's post.
Instagram users are convinced Khloé had plastic surgery
In particular, fans singled out Khloé as the Kardashian who looked the most drastically different. "Awww look at Koko's old face," one person wrote, using a well-known nickname for Khloé. "Had NO idea that was Khloé,' another person responded. "Khloé is in this picture?!?! LOL. Crazy," yet another Instagram user shared. "My thoughts exactly…it's almost like…who are those people, 😏" another KUWTK fan said in response.
Clearly, Kardashian West will have to get used to confusion should she continue to post throwback photos of herself and her family on Instagram. Only time will tell if any of the famous siblings ever speak openly about their alleged surgical procedures. But, even if they choose not to, we're sure fans will continue to speculate.