Kim Kardashian Fans Are Stumped by Her Latest Instagram Pic; 'I Do Not Know Which Sister That Is'
Kim Kardashian West and her sisters certainly have a lot of influence. Collectively, they have hundreds of millions of loyal fans on Instagram alone. Furthermore, their hit reality TV show, Keeping Up with the Kardashians is gearing up for its 18th season. Though the sisters seem to fight a lot on their reality show, they've made it clear that they always have one another's backs. "Family first" is a motto that the KarJenners proudly abide by.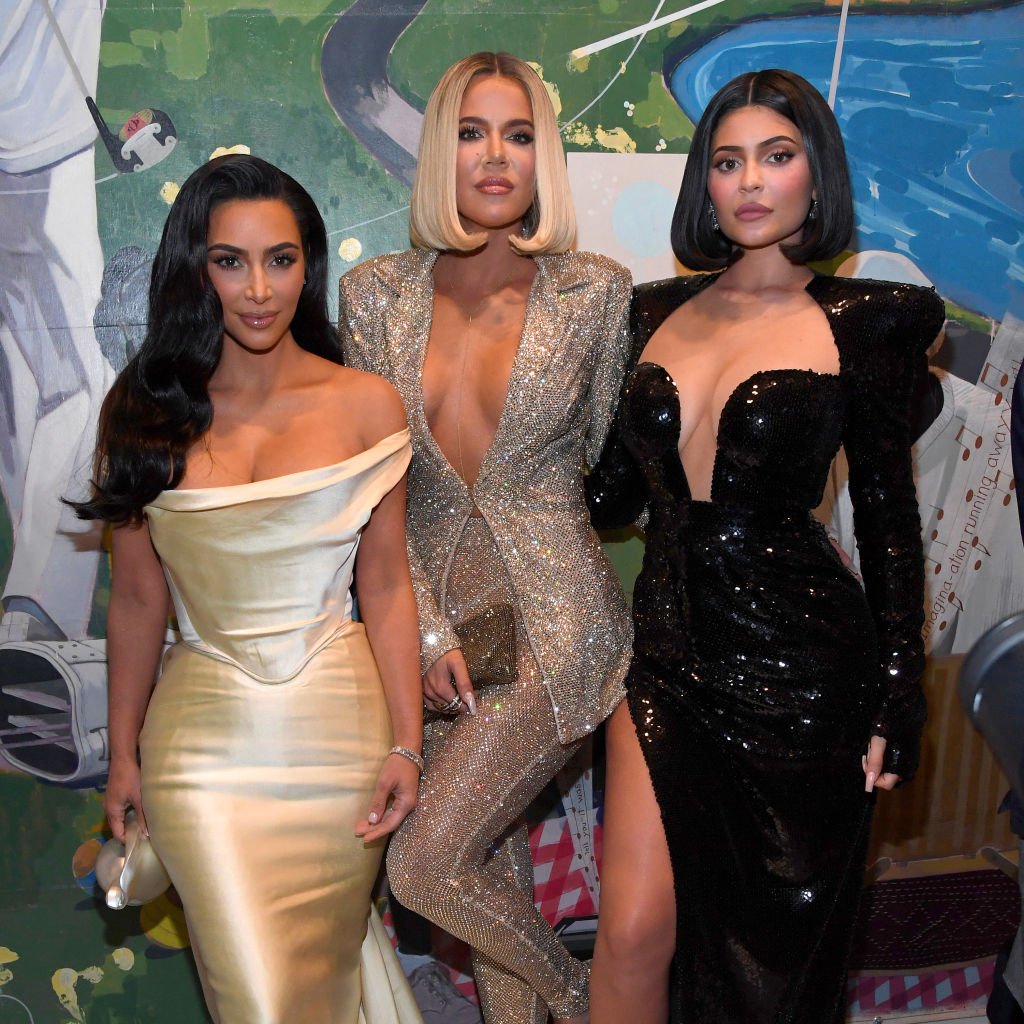 Because Kardashian West and her sisters are so close, they often find it difficult to be apart from one another. In fact, most of them live within a few blocks of each other in Calabasas, CA, and hang out on a regular basis. However, due to Coronavirus (COVI-19), the famous siblings have chosen to practice social distancing from each other. On March 18, 2020, Kardashian West took to her Instagram page to share that she missed her sisters while urging her fans to self-isolate as well.
Kim Kardashian West is self-quarantining without her sisters
"I was organizing my photos in my phone and found this and miss my sisters but we are all social distancing and staying away from each other all separately self quarantined. It's hard but we have to do this for our safety and for everyone else's. PLEASE do not ignore the severity of the warnings to stay inside to stop the spread of this virus. We will all get through this! #TogetherApart," the KKW Beauty captioned the photo she posted of herself and one of her four sisters.
Fans are baffled by the perfume mogul's latest Instagram picture
Though the Instagram post has a sweet sentiment, it captured the attention of fans for an entirely different reason. Fans on Twitter and Instagram were confused as to which KarJenner sister was in the picture with Kardashian West. In fact, there was such confusion, that fans began to argue about it. "I do not know which sister that is," one person wrote. "Kim.. is this Kylie or Khloé you talking to right here… I'm tryna see sumn [sic] real quick," another person questioned.
Is the sister in question Khloé Kardashian, Kendall Jenner, or Kylie Jenner?
While Kardashian West and her older sister, Kourtney Kardashian, have always favored, no fans assumed that the sister in the picture was the eldest KarJenner. Instead, they argued about whether the sister was Khloé Kardashian, Kendall Jenner, or Kylie Jenner. "It's Khloe! I'm assuming for the diamonds fragrance shoot when she went back to brunette," one Instagram user wrote. "How can you see Khloe?? It's definitely Kylie!" another person declared. "Wtf, I think it's Kendall," another person argued. "I thought Kendall, I think Kylie though now," another person chimed in.
To make matters more interesting, some people didn't see another KarJenner sister but rather two of Kardashian West. "Thought that was Kim looking at Kim," one person shared. "Same my brain is in complete and utter shock," another Instagram user co-signed. "They look identical there," another person shared upon finding out that the photo was not Kardashian West looking into a mirror.
'KUWTK' fans crack the case
Ultimately, hardcore KarJenner fans were able to deduce that the sister in question was in fact, Khloé Kardashian. They pointed out that the Good American's assistant was in the background. Furthermore, some key features made it clear it was her."Khloe! You can tell by the nails 🤣," one fan wrote. "It is Khloe, you can see the tattoo on her wrist, but I thought it was Kendall at first lol," another person chimed in. Furthermore, Khloé Kardashian was the only KarJenner to comment on the Instagram post. "I miss you!!!!!!!!!!!!" she wrote to her sister with broken heart emojis.
Hopefully, by self-quarantining and practicing social distancing, we will be able to flatten the curve of Coronavirus. Kardashian West will be able to see her sisters again and her fans won't have to resort to playing "Guess that KarJenner" out of boredom.