Kim Kardashian's Instagram Pose Has Fans Rolling Their Eyes
We know the Kardashians love to strut their stuff on Instagram. After all, it's their ultimate form of promotion and income — and there's no shame in their game. The problem is they often take it too far in the hopes of appealing to unrealistic, unattainable, and unhealthy body image standards. The Kardashians are all too familiar with Photoshop and the controversy it sparks among fans. Continuing the tradition, Kim Kardashian has entered recent discussions concerning her mid-July SKIMS promotion post.
Not only is it sparking Photoshop rumors again, but it's making fans question the authenticity of all celebrity workouts. 
The Kardashian-Jenners are no stranger to Photoshop
Since their reign over reality TV with Keeping Up With the Kardashians began in 2007, the Kardashian-Jenners have built and maintained their hold over the public through social media. Fans are all for the hype of seeing these women make that money and be successful — but they're also over all the photoshopping and editing of their bodies.
Just to name a few, InformOverload has a list of some of the worst Photoshop fails by the family. First, there's Kylie's butt at a premiere with then-boyfriend Travis Scott (car was distorted), Kim's arm missing in a 2014 flashback photo, and Kylie's Turks and Caicos photo with distorted pillow lines.
Then there was the Kardashian-Jenner sweet 16 promo photo where there were several obvious Photoshop fails in one: Kendall's whole person copy-and-pasted onto silk that isn't affected by her presence, Kourtney's foot has six toes all of a sudden, and Khloé's body from the waist down appears to be missing.
Do we even have to mention every time Khloé was called out for her Photoshop fails on Instagram?
Kim Kardashian's pose is sparking more Photoshop rumors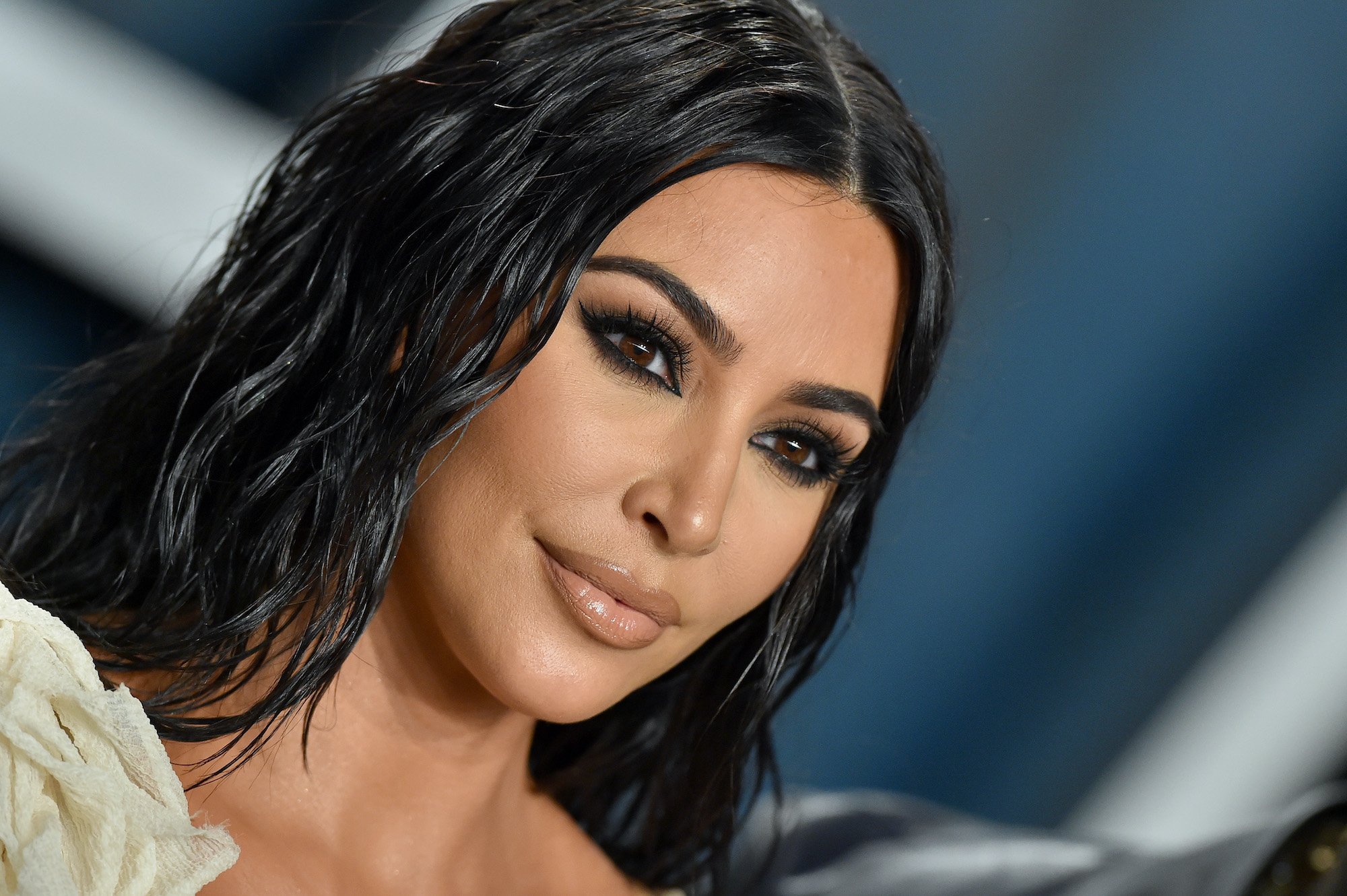 After her recent Instagram post, the mother of four has received controversial feedback for once again taking to the platform to show off her body — with Photoshop, of course. Under a Reddit post stirring debate, Kim Kardashian once again has fans rolling their eyes, pointing out the obvious tricks and hoping the whole family will learn to love themselves as they are someday.
Let's start with her pose — one that many celebrities have taken to on social media. 
"Someone on here mentioned that influencers pose with their arms up, so it's easier to edit their [waist]," one poster recalled. "And I can't stop thinking about it when these shots come up."
That isn't the only trick though. When another fan asked about the popularity of blurry photos on Instagram now, another respondent let the cat out of the bag.
As it turns out, "If pictures are clear, they're too hard to Photoshop because it makes it obvious [they were edited]." With that being said, you'll never look at the Kardashian-Jenner photos the same again.
Lack of muscle tone has fans speculating on celebrity workouts
The conversation took another turn when fans realized the Kardashians' abs — or lack thereof — are much like other celebrities who swear by regular core workouts.
"How do these people have no visible ab tone?" one fan pointed out. "That's what gets me. They supposedly work out every day but have no muscle tone? It's not like that have body fat covering it up, makes no sense."
"Omg, I've always said this!" another fan added. "She does put in the work or at least from what I've seen her post in her stories and has no fat anywhere but her 🍑 There should be more muscle tone even if all she does is cardio and is vegan it doesn't add up, it really boggles my mind."