Kim Kardashian Is Already Applying Her Law Education In Her Personal Life
When Kim Kardashian first announced that she was becoming a lawyer, a lot of people dismissed the ambition. At the time, many saw it as a publicity stunt or a short-lived hobby that would fade away once Kardashian saw just how difficult it would be.
Almost a year later, however, it seems that Kardashian meant what she said and is committed to pursuing a legal education. Not only that, but she's also found some surprising ways to put that new knowledge to work for her. Let's take a closer look at how the celebrity is achieving her goal and what the road ahead looks like.
Kim Kardashian shocked the world by announcing her law ambition
Back in May 2019, in an interview with Vogue, Kardashian made it clear that she had her sights set on something more substantial than simply being a reality TV star. Her inspiration for this new ambition wasn't rooted in fame and fortune. It grew out of her real-life experiences of (successfully) advocating for Alice Marie Johnson. 
Kardashian met with President Trump on Johnson's behalf and ultimately helped achieve a sentence reduction for the woman who was serving a life sentence for a first-time drug offense.
The experience sparked a passion for advocacy in Kardashian. But it also made her acutely aware of how much she still needed to learn. 
"I need to know more. I would say what I had to say, about the human side and why this is so unfair. But I had attorneys with me who could back that up with all the facts of the case. It's never one person who gets things done; it's always a collective of people, and I've always known my role, but I just felt like I wanted to be able to fight for people who have paid their dues to society," Kardashian explained.
Kim Kardashian has an unusual path to a law degree
Kardashian is not taking the typical route through law school to obtain her degree. Instead, she is participating in a four-year apprenticeship with a law firm in San Francisco.
Upon completion of the apprenticeship, she plans to take the bar—most likely in 2022. She has opened up about the challenges she's faced in her studies.
Criminal law was the most interesting and engaging for her, but she struggled with studying contracts, which she often found boring. 
The workload has definitely had an impact on Kardashian's personal life. She's also starting a new Oxygen show called The Justice Project. Between her studies and her film schedule, she's facing a serious time crunch when it comes to spending time with her family.
She still manages to make sure she has breakfast with her kids in the morning, date nights with her husband, and get in some time for herself. It all means that her busy social life has taken something of a pause. 
All of that new knowledge has come in handy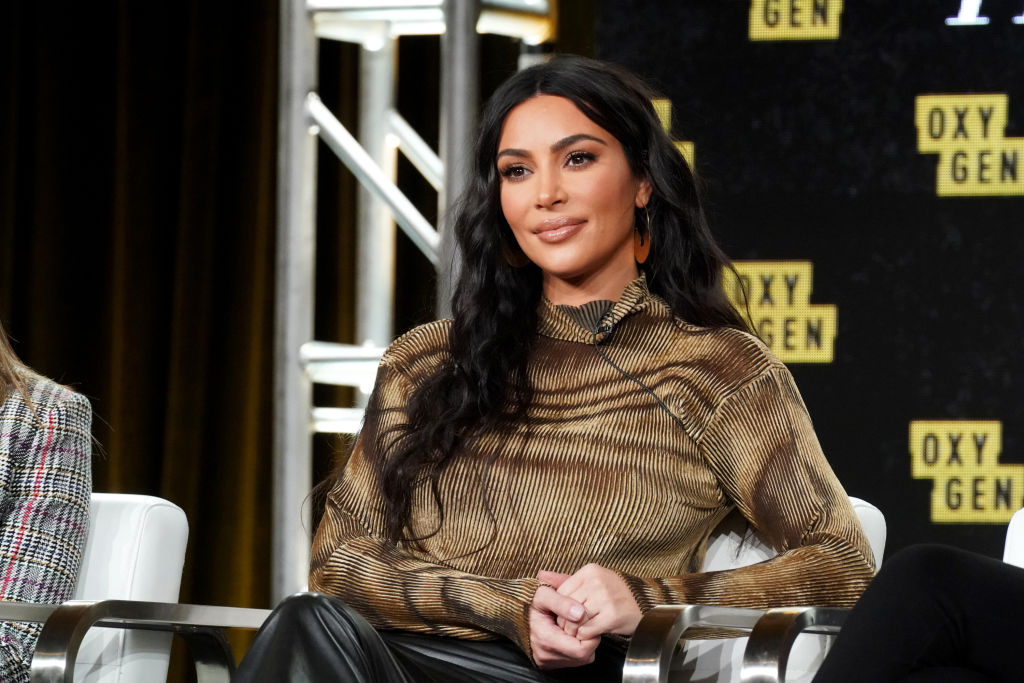 With a year of her apprenticeship behind her, Kardashian has a big hurdle coming up. She'll need to take the "baby bar," a condensed version of the real thing that allows her the opportunity to continue her studies and eventually take the actual bar exam.
In an interview with Good Morning America, Kardashian seemed confident about her ability to succeed in this step, but she didn't shy away from the fact that the work is a challenge: "I'm about to take the baby bar in a few months, which is a necessity in order to continue on for the next three years in California. So it feels good, having finished year one. It's very hard!"
The studies have also crossed over into her professional life. She explains that what she's learned about contracts, in particular, has been immediately applicable to her actual life.
"I read over every contract now," she said. "It's what I'm studying and it makes a lot of sense, now, to me. Had I gone to school years ago when I should have, it wouldn't have meant as much as it does to me, and I wouldn't have been as into it as I am."