Kim Kardashian Just Got Sued for Posting a Photo of Herself
Everyone knows the Kardashians have money. They're not exactly hiding it. Hiding anything would be difficult for the KarJen sisters. They live their lives on camera. When they're not being filmed for their reality TV show, Keeping Up with the Kardashians, they're snapping selfies and posting them on Instagram.
Being in the public eye has more than a few drawbacks. One of them is that rich people are often targets for frivolous lawsuits. That's what's happening to Kim. She's being sued for posting a photo.
The picture Kim Kardashian is being sued over is of herself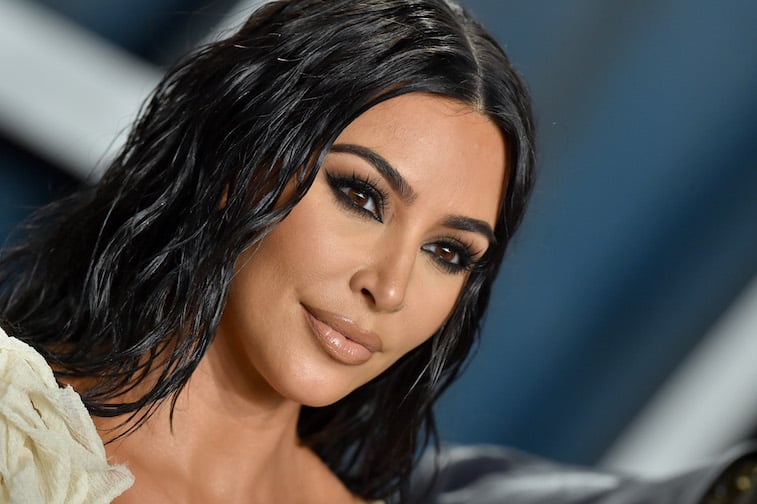 It may sound strange, but Kim is actually being sued for posting a picture of herself. She didn't take the picture. The photo, a picture of Kim and her husband Kanye West, was taken by Saeed Bolden in 2018.
Kim and Kanye were at a listening party for rapper Nas' new album, and Bolden thought to snap a sweet photo of the two. Kim liked it so much she posted it to her own account. Now Bolden is suing her for actions that he claims were "willful, intentional, and purposeful, in disregard of and indifference to Plaintiff's rights."
He is requesting unspecified damages. Interestingly, he also named her company, Skims, in the lawsuit. This could be because Kim often uses her Instagram account to promote her business.
Kim Kardashian isn't the only Kardashian this has happened to
Suing celebrities for posting photos of themselves has become a popular new tactic for paparazzi. Kim isn't the only Kardashian who has been sued for this reason. Khloe faced a lawsuit in 2018 for the same thing.
Khloe posted a candid of herself and her sister Kourtney leaving a Miami restaurant. Even though the photographer took the photo without Khloe's permission, just like in Kim's case, he still sued when she put it on social media.
Khloe's case was settled out of court. The photographer almost certainly received some compensation, but it's not clear exactly how much.
Why this lawsuit might work
Unfortunately, even though the photo Kim posted was of herself, she may still have to pay the paparazzi who took it. First of all, legally it may be his property. While not all the facts are available, if the photo was taken in a public place, then technically he owns the copyright.
Just owning the copyright is enough in some states, while other states require specific damages in order for a plaintiff to win money. In the case of the photo posted to Kim's Instagram, things get tricky.
If Kim didn't make any money off of the photo, then the photographer may not be able to claim damages. However, since Kim does make money off of her Instagram in general, it may be a legal gray area. Kim earns millions for sponsored posts. This pic wasn't sponsored, but the photographer can still argue that she benefitted financially from his work.
Also, fighting lawsuits costs money. That's probably what led Khloe to settle her suit, and may lead Kim to do the same. Even though the Kardashians have ample resources to fight this, they may decide to reduce their legal fees by settling out of court.
Kim may settle just to cut her losses, whether or not she's in the wrong here. Unfortunately, she and other celebrities have become targets for this kind of suit. Since most celebs make money from their social media, there is an argument to be made that these stars are using the photos for financial gain. 
Unfortunately, in the eyes of the law a photo belongs to the person who took it. Even though paparazzi are often a nuisance to the celebrities they stalk, it is still usually legal behavior. That doesn't leave Kim with much of an out from this suit.