Will Kim Kardashian and Kanye West's Divorce Be the Most Expensive Ever?
After months (or maybe even years) of speculation, Kim Kardashian and Kanye West's divorce proceedings have begun. The A-list couple finally pulled the plug on their marriage, and reports indicate that they're preparing to end things legally. How expensive will it be for Kardashian and West? And how does it compare to other famous divorces?
Kim Kardashian and Kanye West divorce proceeding begin
Kardashian and West married in 2014. They began dating two years earlier, and she gave birth to their first child, North, in 2013. After North came Saint in 2015, followed by Chicago in 2018 and Psalm in 2019. However, it was around this time that rumors began to spread of trouble between the couple.
In 2020, West announced his run for president. During this time, he tweeted frequently, and Kardashian expressed concern for his wellbeing. West lived in their Wyoming home, while Kardashian remained in California. On February 19, 2021, TMZ wrote Kardashian officially filed for divorce, "asking for joint legal and physical custody" of the kids.
Who has more at stake: Kim Kardashian or Kanye West?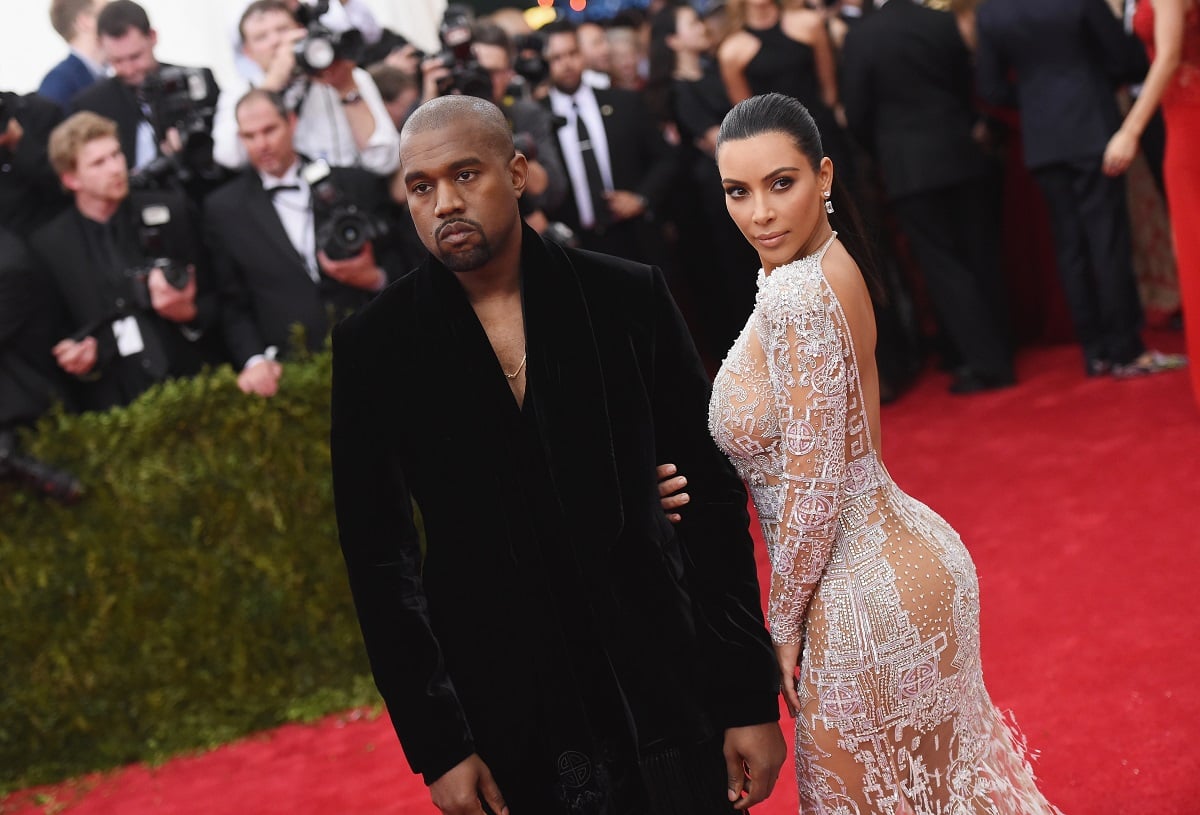 RELATED: 'KUWTK': Why Fans Think Kim Kardashian West Is Done With Reality TV When the Series Ends
As expected, there's a lot of money at stake here. West's boasted about his billionaire status for a while now, while Kardashian is close to that mark herself. According to Forbes, their combined net worth sits at approximately $2.1 billion. So who will make out better in the divorce?
When they tied the knot, West was easily the wealthier of the pair. Since then, his assets — specifically, his Yeezy shoe brand — have grown to approximately $1.26 billion. As for Kardashian, she's brought in $500 million for KKW Beauty and $250 million for other investments. Around $70 million in assets remains to be divided among them.
The most expensive recent divorce was Jeff Bezos's
But just because Kardashian and West are one of the most famous celebrity couples doesn't mean they're the wealthiest. Billionaires outside of the entertainment industry exist, and their marriages sometimes fail, too. Most notably, Amazon founder Jeff Bezos, whose 2019 divorce was one for the history book.
Bezos' extraordinary net worth sits at nearly $200 billion. (Depending on the day, either he or Elon Musk holds the title for the wealthiest person in the world.) After more than 25 years of marriage, he and his wife MacKenzie Bezos divorced. MacKenzie received 25% of their Amazon stock in their settlement, equivalent to over $35 billion.
Other costly celebrity divorces
Even for those in the public eye, Kardashian and West's divorce ranks high in terms of the wealth divided. Regarding other well-known figures in entertainment, athlete Tiger Woods' 2010 divorce remains one to beat. He paid ex-wife Elin Nordegren around $710 million at the time, following his infamous cheating scandal.
Ranking not too far below Woods is actor Mel Gibson. His 2006 divorce from wife Robyn Moore Gibson cost him an estimated $425 million. Others include athlete Michael Jordan's 2006 divorce ($168 million), Neil Diamond's $150 million divorce in the mid-'90s, and Harrison Ford's second divorce in 2004, which cost him up to $118 million.