Kim Kardashian West and Kanye West Are No Longer Speaking After the Rapper Changed His Phone Number, Insider Says
Kim Kardashian West and Kanye West have decided to end their near-seven-year marriage. After a whirlwind romance that began almost a decade ago and four children, the businesswoman and the rapper have decided to go their separate ways.
Though we are set to see the end of the marriage play out in the final season of Keeping Up with the Kardashians, the duo had remained amicable, coming to a settlement quickly and remaining cordial for the sake of their children.
However, sources are now reporting that West has changed his phone number and he is refusing to speak to his estranged wife.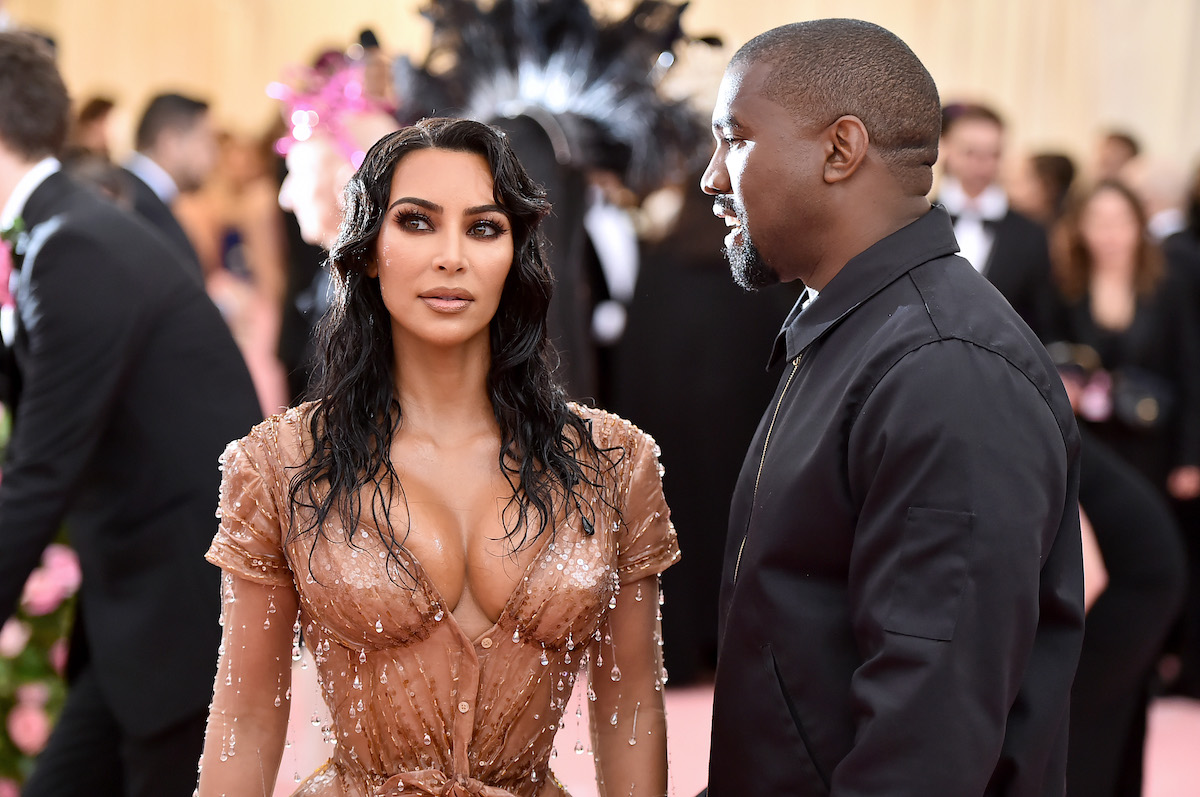 Why are Kim Kardashian West and Kanye West getting divorced?
Though they both seemed to love the limelight, the fractures in Kardashian West and the College Dropout rapper's marriage have been more visible in recent years. Though the reality star has continued to adhere to her sultry image, focusing on her business, her children, and her legal aspirations, West has become more conservative often putting them at odds with one another.
Amid the coronavirus (COVID-19) pandemic, it had been reported that West was not very helpful around the house with the children when nannies and assistants were unable to come in. This left all of the child-rearing and housework to Kardashian West.
Then in the summer of 2020 amid his Presidential run and a mental health episode brought on by his bipolar disorder things got very bad between the duo.
"Kanye is not willing to do the hard work and compromise," a source told People about their marriage struggle. A second source added, "What they want in life and for their kids doesn't always match."
RELATED: How Did Kim Kardashian West Tell Her Kids About Her Divorce From Kanye West?
Who will get custody of Kim Kardashian West and Kanye West's children?
The starlet and the rapper have agreed to adhere to their prenuptial agreement citing irreconcilable differences as the reason for the split with Kardashian West getting their Calabasas estate and the former couple sharing joint custody of their children, North, Saint, Chicago, and Psalm.
The children split their time between their LA home and West's Wyoming ranch. "She only requires that he is not going to damage them," a source told People. "Kanye has been spending time with all the kids. He knows he needs to be in contact with his kids. He needs to show them how much he loves them." 
Kanye West and Kim Kardashian West are no longer speaking
Though the pair have been working to co-parent, it seems that West has requested that Kardashian West is not present when he spends time with their children. Now, he's changed his phone number entirely.
"Even before Kim filed for divorce, Kanye changed his numbers and said, 'You can contact me through my security.' Despite this, she trusts him around the kids. He loves them and is seeing a lot of them," an insider told Page Six.  "She leaves the house and he arrives and hangs out with the kids. They have an army of nannies so the transition is easy."