Kim Kardashian West Is Still Proving Her Kanye West Soulmate Theory
When it comes to celebrity couples, Kim Kardashian West and her husband, Kanye West, pretty much top the charts for the most notorious. Known informally as Kimye, Kim and Kanye have been married since 2014 and share four beautiful children together: North West (seven), Saint West (four), Chicago West (two), and Psalm West (one).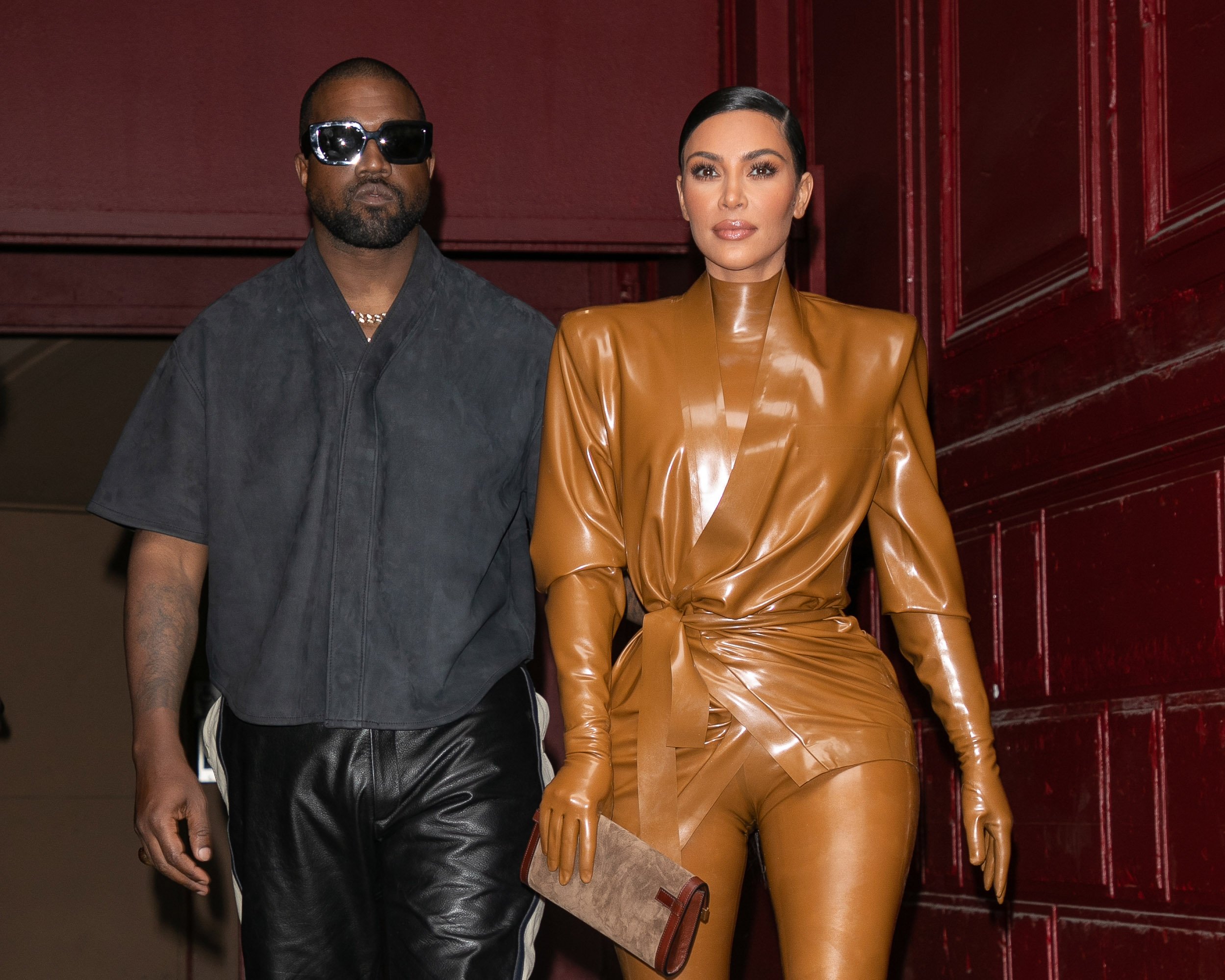 Though Kim and Kanye are not the most obvious of couples, they seem to be making things work. Kanye has been candid about the fact that he had his eyes on Kim long before she was willing to give him a chance. Kim, however, seemed to take a little more convincing. But, in past interviews, she has shared the turning point of when she knew Kanye was the one. Funnily enough, it had everything to do with sleeping patterns.
How Kim Kardashian West knew Kanye West was her soulmate
"I sleep with the heat on… 80 degrees and socks and a robe, every single night," the 39-year-old said. 'The first night I slept at Kanye's house… I won't say the date because I'll get in trouble, but years and years ago, he slept with the heat on and socks, and I was like, 'OMG, I met my soulmate," Kim shared at the Create & Cultivate women's conference back in 2018.
Though Kim may have been joking when it came to that being the exact moment when she knew Kanye was the one for her, she's serious about always being warm and cozy. Perhaps that's why she created an entire cozy collection for her brand, skims. Furthermore, Kim is always sharing that she and her husband love to be kept warm. In fact, a recent Instagram post proves that this is, in fact, the case.
The couple traveled to Wyoming with their kids
Recently, the West family (and a few of their friends) traveled to Wyoming to celebrate North's seventh birthday. In true Kardashian form, they made sure that there were plenty of photo opportunities. The photos show the celebrities in various Western-inspired outfits. But, what stood out to fans was what Kim and Kanye were wearing.
In all the photos the couple sports long sleeves. In fact, they are both even wearing heavy leather jackets in some photos. As Summer is well underway, temperatures in Wyoming range from the mid-70s to the high-80s. Fans were baffled as to how Kim and Kanye weren't melting in their leather jackets.
Fans can get over the billionaires' attire
"I am now confused on what season we are in. Lol The looks are 🔥, but it's HOT!!!!!" one fan wrote in the comments of Kim's Instagram post. "That's exactly what I thought I'm like oh my gosh isn't a summer they must be roasting those heavy leather coats," another person chimed in, responding to Kimye's photos.
"Absolutely the looks are 🔥🔥🔥🔥 but very confusing lmfao I think Kim and Kanye naturally like to be physically warm – I heard in an interview that Kim felt she met her soulmate bc they both go to sleep with socks and the heat on, sis lives in Cali with the heat on. 🤯 They're aliens," yet another Instagram user wrote, citing the aforementioned interview. Clearly, Kim wasn't kidding around about her and Kanye always bundling up for warmth. As they've been together for quite some time now, her soulmate theory seems to be holding up.