The Real Reason Kim Kardashian Has the Same Bedtime as Her Kids
For all of her personal and business ventures, Kim Kardashian West leads a fairly conservative life. Despite her husband's growing concerns about her penchant for wearing tight clothing, the Keeping Up with the Kardashians star is far from the wild party girl she once was. Of course, she is busier now than she ever has been. In addition to starring in her family's hit reality tv show, she also has multiple businesses (skims and KKW beauty to name a few), is pursuing a career in law, and is the mother of four kids, all under the age of seven.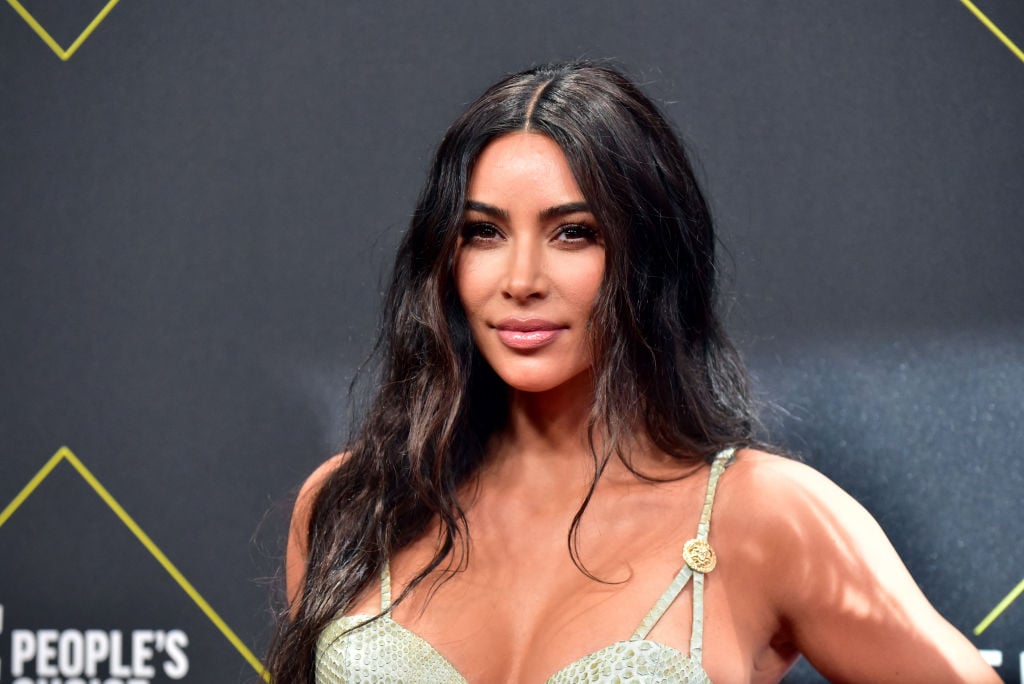 Growing up with five siblings of her own, Kardashian West, and her husband (Kanye West), felt it only fitting that they raise a large family themselves. In the past seven years, the couple has tripled the size of their family. They now are the proud parents for four beautiful kids, North West (who is six), Saint West (who will be four on December 5), Chicago West (who is just a few months shy of two) and their newest baby Psalm West, who recently made six months.
Kim Kardashian West has the same bedtime as her kids
Raising four kids is far from easy, especially with the hectic schedule that Kardashian West has. It can be challenging for the mogul to find the time to complete all her tasks and responsibilities. Because of this, she puts herself on a strict schedule, which includes going to sleep at the same time her children do. "I go to bed when the kids go to bed. I don't drink, I don't stay out late at night. So I think that really does help," Kardashian West admitted in a recent interview with Sunrise.
The KKW Beauty owner continued on to share that having a strict schedule has helped her navigate her many roles, including her important role as a mother. "I just micromanage my day. I know every day I wake up at a specific time and I have my schedule set in stone and I really don't like to veer off of that, because it's so planned out and with four kids, you just have to be so organized. So being organized is key," the 39-year-old shared.
The KKW Beauty CEO self-studies in lieu of law school
On the off days that Kim Kardashian West doesn't give herself the same bedtime as her kids and stays up late, she is studying and preparing for the bar exam which she hopes to take in 2022. The skims CEO openly admitted that she has sacrificed more than just sleep to make her dreams of becoming a lawyer a reality. The Keeping Up with the Kardashians star declared that she has gone through more drastic changes like canceling plans with friends and even changing her cell phone number in the pursuit of being less distracted.
The reality star hopes to become a lawyer in 2022
While speaking to Vogue Arabia in August, Kardashian West addressed the rumors that she would simply pay her way into becoming a lawyer. 'There is a misconception that I don't actually have to study and that I've bought my way into getting a law degree. That's absolutely not true… Being underestimated and over-delivering is my vibe," the 39-year-old said passionately. While we certainly don't agree with everything Kardashian says and does, we have to admit that the work ethic she has for pursuing her dreams is admirable.