Kim Kardashian Posted a Picture of Chicago, Stormi, and True & Fans Are Divided About 1 Thing
Kim Kardashian West has no shortage of kids in her life. Not only do she and her husband, Kanye West, have four children of their own, but she also has a whole host of nieces and nephews. Thanks to her five siblings, she boasts four nieces and two nephews. That number is likely to increase in the coming years as many of her siblings have declared that they want more children in the future.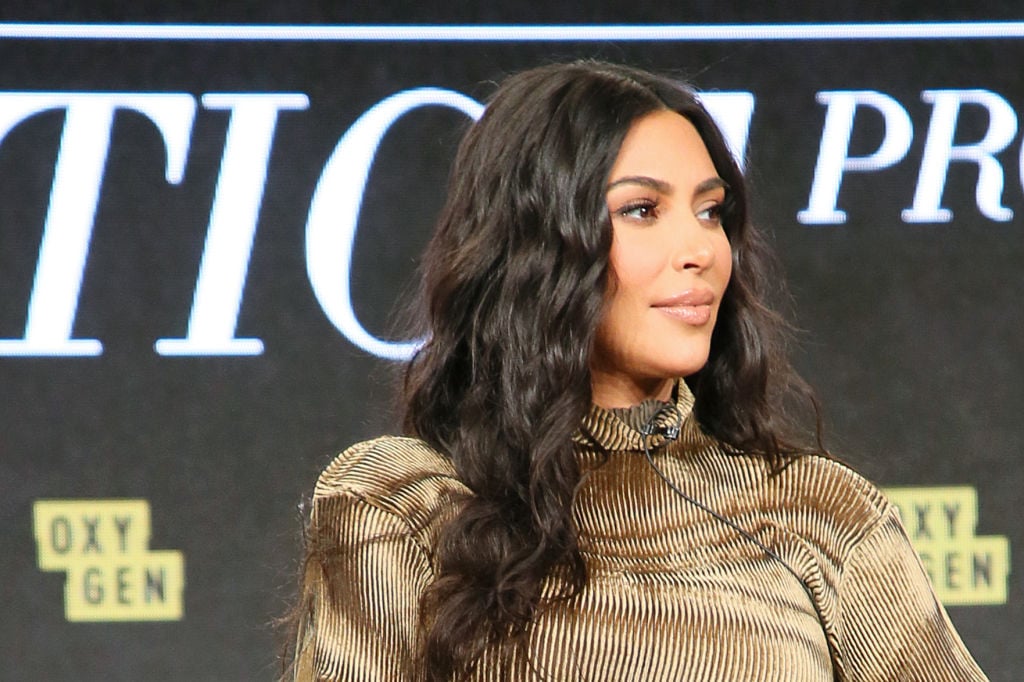 Kardashian West and her husband have stated previously that they wanted their kids to grow up in a big family. The KKW Fragrance owner confessed that she loved growing up with so many siblings. The "Homecoming" rapper, on the other hand, grew up as an only child and wanted his children to have a different experience. Fortunately, through two pregnancies and two surrogacies, they were able to create the big family they always wanted.
Kim Kardashian's kids are close to their extended family
In addition to a big immediate family, the West kids are also super close to their extended family. Their children all have cousins who are fairly close in age to one another. This is especially true for the couple's youngest daughter, Chicago. Chicago is just over two weeks older than her cousin, Stormi, who is Kylie Jenner's daughter. Furthermore, she is only three months older than Khloé Kardashian's daughter, True. The trio is very close and spends a good amount of time together.
Chicago West celebrates her second birthday
Chicago recently celebrated her second birthday and Kardashian West was quick to show her love on social media. "Happy Birthday my sweet baby girl Chicago!!! I can't believe you are already 2! You bring so much joy into our lives. I love watching you grow every day! My smart, sassy and silly girl! Mommy loves you forever!" the 39-year-old shared in a birthday tribute. Kardashian West later revealed that she threw a Minnie Mouse-themed birthday for the toddler.
A Minnie Mouse house party
"My baby Minnie Mouse," Kardashian West captioned two photos she posted to her Instagram page on January 24, 2020. The first photo is of Chicago in Minnie Mouse paint. The second photo features Chicago alongside her cousins, Stormi and True. Fans immediately were enamored with the cuteness of the photo, but it also sparked a bit of a debate. While some people believed the kids looked similar, to the point of being identical, others felt the complete opposite.
Fans on Instagram think the cousins look identical
"I just know you be taking the wrong ones home," one person joked, noting the similarities between the toddlers. "Am the only one that thinks they ALL look the same," another person questioned. "You guys really had the same baby three times," one Instagram user chimed in on Kardashian West's photo. "Those are the same child," someone else declared. "They look like triplets especially Stormi and Chi,❤ " another person co-signed.
The strength of Kris Jenner's genes
Others felt that the cousins favored, but people were taking things a bit too far. "They look similar and that's bc they're related clearly. Identical is a stretch,😒" one person declared. Some Kardashian fans felt that there was no resemblance at all. "They don't look alike at all..maybe Kylie daughter but def not true! They all cuties though, ❤️" one person declared. "They are not alike! True looks like Thompson, Chi looks like Kim and Stormi is a mix between Travis and the real Kylie," another person chimed in. Though fans may be split on whether the kids look identical or merely similar, there is one thing that's completely undeniable. Kris Jenner has some crazy strong genes.