Kim Kardashian West Slammed for How She Dresses Her Kids
For Kim Kardashian West, intense scrutiny is par for the course. But, she isn't the only one under a microscope, her kids often bare the brunt of fame as well. Together with her husband, Kanye West, Kardashian West has four children. North West (six), Saint West (four), Chicago West (2), and Psalm West (11 months.) Having two extremely famous and controversial parents means that there are millions of eyes on these kids and people are constantly finding issues with Kardashian West's parenting choices.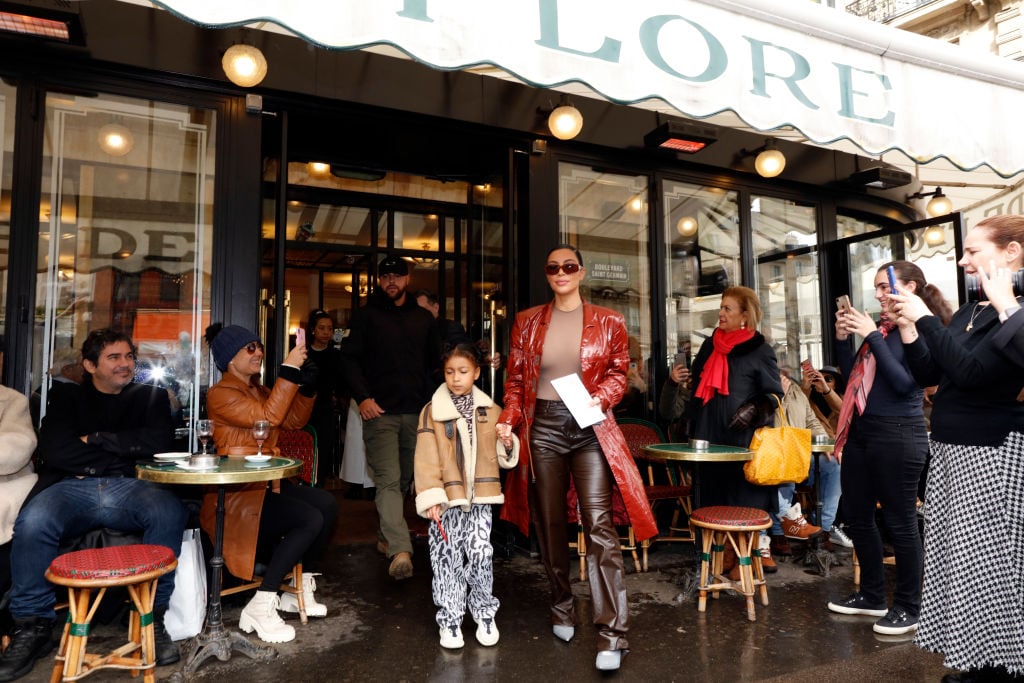 Because of the coronavirus (COVID-19) pandemic, Kardashian West has had tons of extra time with her kids. And while she's openly admitted that they're driving her crazy, she grateful that she's been able to have more family time than usual. In a recent Instagram post, she also shared that she's been using the time to go through the old photos of her kids on her phone.
Kim Kardashian West shared how she's been spending the extra time in her house
"The best thing I've been doing is organizing all of the pictures in my phone and making folders for each of my children," Kardashian West captioned a picture of her youngest daughter, Chicago. In the photo, a focused Chicago is building a block tower. She is also sporting camouflage shorts, a black tank top, and a black choker necklace. The photo is quite innocent, but some people were quick to offer their criticism.
Critics took offense to the fact that Kardashian West was letting Chicago wear a choker necklace and told the 39-year-old that she was going overboard. "A choker on a baby?! Cmon now you doing way too much!" one Instagram user exclaimed in the comments."True!! I feel there is fashion that should wait until a certain age…looks to me like she has a dog collar on …she is still super adorable, 😊" another chimed in.
Critics believe a choker is not appropriate for young kids
Others cited that kids that small should never wear jewelry like that because it is a safety hazard. "Never a good idea to put anything around a baby's neck. I guess they do anything for fashion even though it's extremely stupid and careless," another person shared.
Others felt that Kardashian West should be allowed to dress her kids in whatever ways she wanted. They jumped to her defense and stated that the choker was probably high-quality and that Chicago was clearly being monitored. But, critics weren't willing to entertain that argument. "It's perfectly normal to be worried about another child's safety. The fact of the matter is, putting a choker on a baby is extremely hazardous. Regardless of if it's an 'expensive' choker. There is still a risk. Safety over fashion. Especially when it comes to children," another Instagram user added.
Kylie Jenner has also received similar criticism
Of course, critics on Instagram will hardly stop Kardashian West from dressing and accessorizing her kids the way she wants. In fact, the KarJenner family has a history of going over the top with dressing their kids. Back in February, Kylie Jenner received backlash from allowing her two-year-old daughter, Stormi, to wear large gold hoops. It's clear that the KarJenners will dress their kids however they see fit. We just hope nobody gets hurt for the sake of "fashion."