Kim Kardashian West Fans Think North West Looks Like a Disney Princess
To say that Kim Kardashian West fans are obsessed with her would be an understatement. They seem to track the 39-year-old's every move, voraciously consuming any and everything she does. But, they seem to be even more obsessed with the reality TV star's kids. In fact, since Kardashian West became a mom, her popularity has only increased.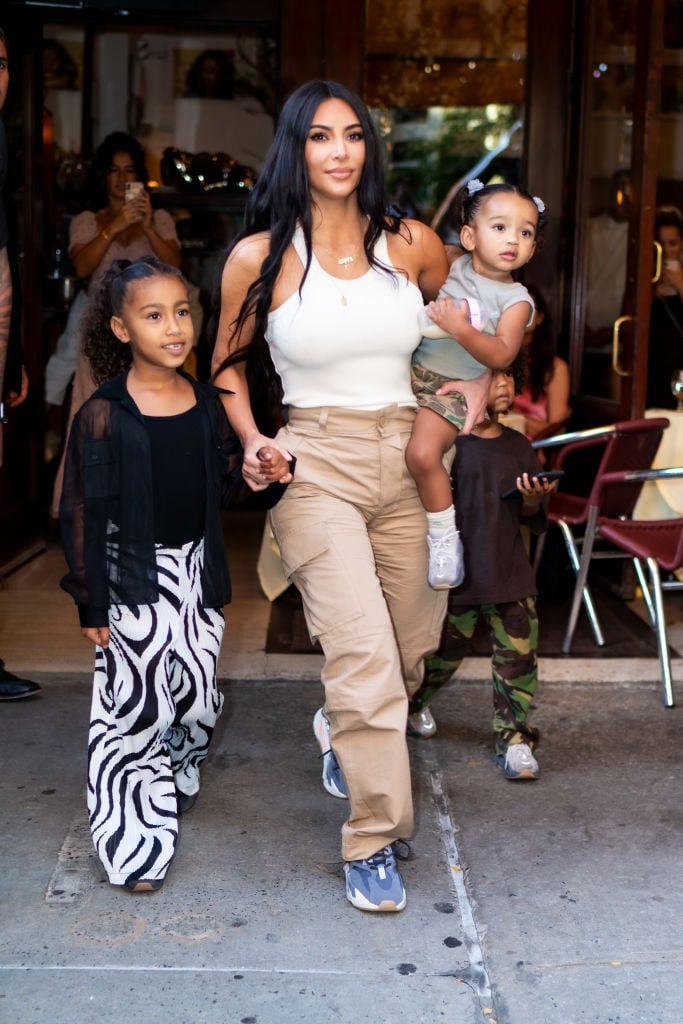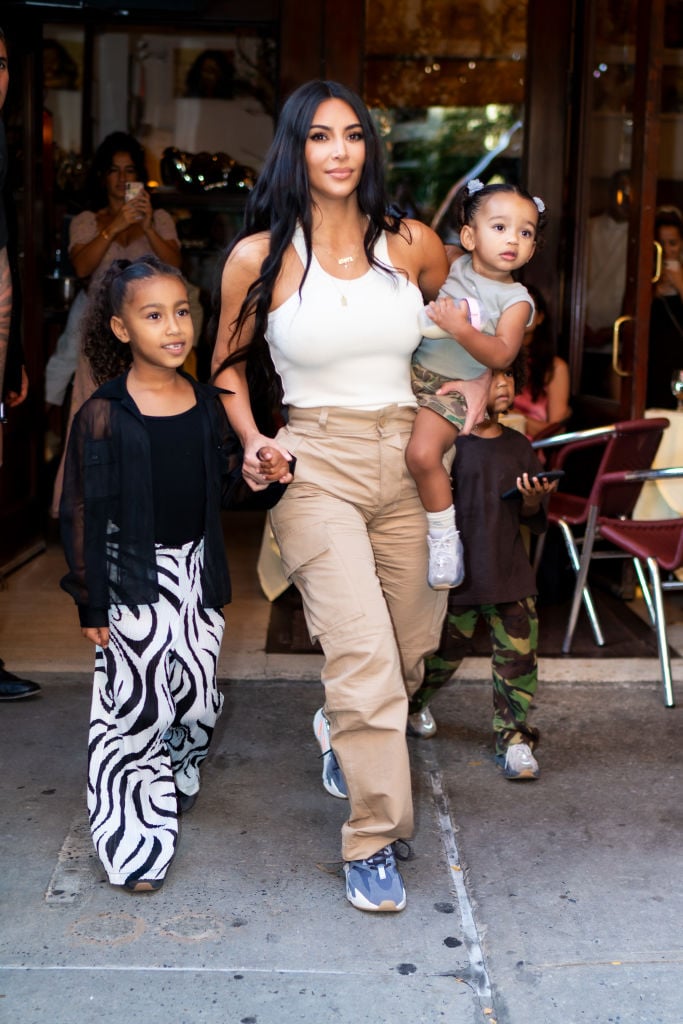 Kardashian has four kids with her husband, Kanye West. As they are all quite young, they certainly keep her hands full, especially in quarantine. North West, is the eldest child and is enjoying her last few days of being six. Saint West, the couple's oldest son, is four. Chicago West is two years behind her brother at two and finally, Psalm West, who is the baby of the family, turned one just last month.
Kim Kardashian West posts a picture of her kids to Twitter and Instagram
Kardashian West isn't shy about showing her children off to the world. She constantly takes selfies with them and posts pictures of them on her social media profiles. Recently, on June 10, 2020, Kardashian West shared a picture of all of her kids together. In the photo, which racked up over 5 million likes, Saint West is cheesing at the camera, his hand forming a peace sign. Chicago sits a little further back from her brother, a soft smile on her face. Finally, North is embracing her youngest sibling, Psalm, as they both look at the camera.
RELATED: Here Are the Middle Names of Every Kardashian/Jenner and Their Kids
Naturally, fans of Kardashian West went crazy for the photo. Thousands of people gushed about how beautiful Kardashian West's kids are and declared that she had a beautiful family. But, while each child received their own praise, the majority of the focus was on six-year-old North. Fans truly couldn't get over how much she'd grown and how her features have continued to change in just a few short months.
Fans think North West looks like her aunt, Kourtney Kardashian
With North's changing features, many fans couldn't help but cite how much she's starting to look like her aunt, Kourtney Kardashian. "Why North looking like Kourt," one fan questioned. "Thank you!! I was just saying that. She looks more like Kourtney than Kourtney's own kids do," another person agreed. "I always thought she favored Kourtney," yet another person added.
One Kardashian West fan even used an old wives' tale to justify why North look so much like Kardashian West's older sister. "You know they say the child looks like who the mom hated the most during the pregnancy😂 y'all know her and Kourt stay fighting! Makes sense. Twins," the Instagram user joked. "I was literally scrolling to see if anybody seeing the same thing I was lol," someone else agreed.
Will North West be a Disney Princess one day?
But, other people felt that North looked more like a Disney Princess than her aunt. "North look like a Princess from a Disney movie," one person wrote. "I thought I was the only one who thought that," another person added in agreement. Other fans agreed that the eldest of Kardashian West's kids looked like a Disney Princess, but they argued about which one she favored the most. Several princesses were mentioned, but fans couldn't seem to agree on one. But, one thing's for sure, if North has any interest in acting, we're sure Kris Jenner will find a way to land her granddaughter a live-action Disney deal.