One of Kim Kardashian's Kids Loves Taking Pictures, but Not the One You Think
Kim Kardashian West has a whole host of things going on these days. She has been a series regular on her family's hit reality TV show Keeping Up with the Kardashians for seventeen seasons. She is pursuing a career in criminal justice and currently spends her days studying law in hopes of passing the bar next year. Furthermore, the 39-year old runs a bevy of successful business ventures. The most notable of which are KKW Fragrance, KKW Beauty, and most recently, Skims. But, what takes up the bulk of the mogul's time is being a mom to her four kids.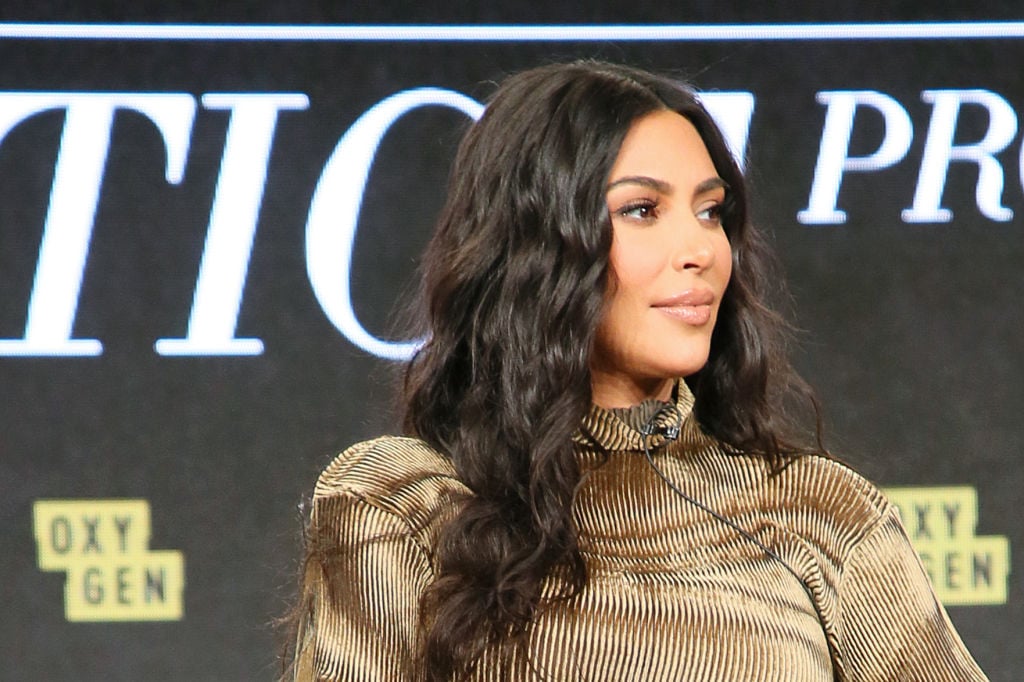 Kim Kardashian West's four kids
Being a mom means that life is always busy, especially since all of Kardashian West's kids are under the age of seven. Together with her husband, Kanye West, Kardashian has four children. North West, a six-year-old mini-fashionista is the couple's eldest daughter. Saint West, who's sweet personality lives up to his name, is four. Chicago West, a foodie, just celebrated her second birthday, and Psalm West, the baby, is only eight months old. Kardashian West has been candid about the fact that each one of her kids has a strong personality. Fortunately, with the arrival of Psalm, her household has achieved some semblance of balance.
What the KKW Beauty owner loves about her niece, Stormi
Kardashian West is a big fan of the spotlight and it seems that one of her kids is following right along in her footsteps. While filming a video with her younger sister, Kylie Jenner, the 39-year-old revealed that one of her children loves to take photos. Both Jenner and Kardashian West were asked what they loved most about each other's kids. "My favorite thing about Stormi is honestly when she says yes. Like it's just so clear and cute. I just love that I can bribe her with anything if I say that I have Poppy or one troll coming," the KKW Beauty owner shared.
Chicago West loves to take pictures
Jenner then returned the favor and shared what she loved most about her niece. "What I love the most about Chicago which, is really funny actually, is she loves to take pictures," the billionaire confessed. "I know," Kardashian West agreed before Jenner continued. "And Stormi does not. Stormi's like 'No mommy! No pictures!' and Chicago will ask me, come up to me and say 'picture. picture' and she'll pose with Psalm. And I'm like you want me to take a picture of you? I'm like you're the cutest thing ever," Jenner shared.
Kardashian West's daughter has tons of personality at a young age
It seems that Kardashian West's youngest daughter enjoys being in the spotlight. That comes as a surprise to many fans because Chicago West doesn't seem to talk much in the videos that Kardashian West posts of her kids. But, the reality TV star has revealed in the past that her youngest daughter is bossy and has the most personality of all of her kids. In a recent birthday post, Kardashian West referred to her as smart, sassy, and silly. With all that personality and a love of photos, perhaps Chicago will follow in her Aunt Kendall Jenner's footsteps and pursue modeling one day. Only time will tell what the future holds for the West kids.