Kim Kardashian West Reveals Her and Kris Jenner's Number 1 Goal
Kim Kardashian West certainly has her hands in a lot of pies these days. From her perfume line to her new shapewear company and her beauty brand, she has a multitude of entrepreneurial endeavors. The 39-year-old also appears to have a vested interest in criminal justice as of late and is studying for the bar …
Kim Kardashian West certainly has her hands in a lot of pies these days. From her perfume line to her new shapewear company and her beauty brand, she has a multitude of entrepreneurial endeavors. The 39-year-old also appears to have a vested interest in criminal justice as of late and is studying for the bar in the hopes to pursue a career in law. Furthermore, the mogul is a mom of four beautiful children all under the age of seven. To top it all off, she is still starring in the hit reality show, Keeping Up with the Kardashians alongside her family members.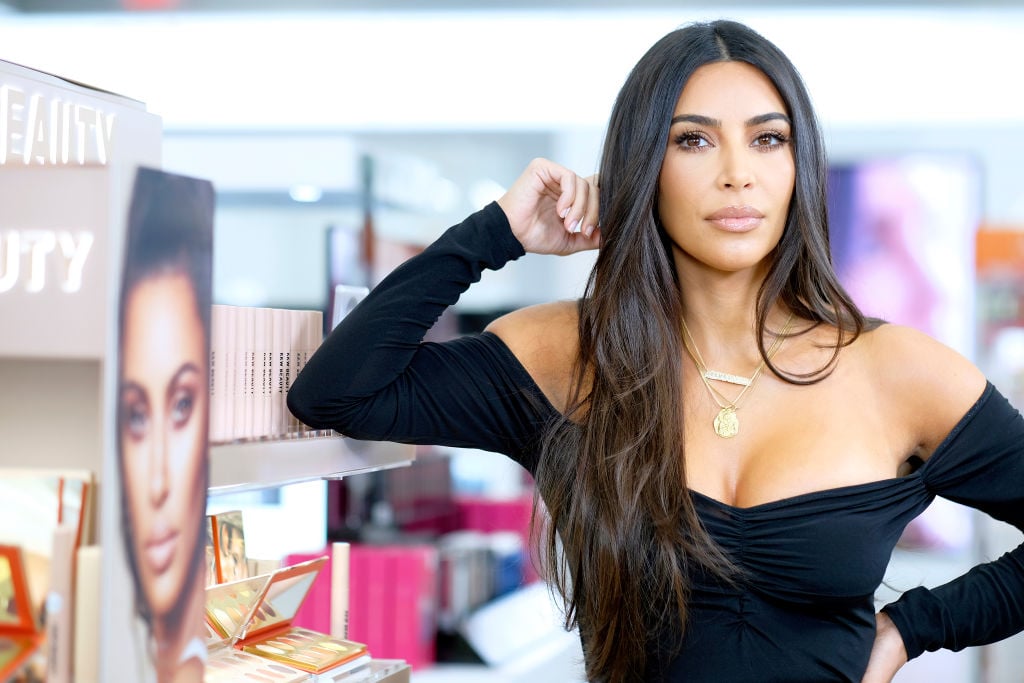 Kardashian West's multitude of interests have paid off in a huge way. The KKW Beauty owner is now a multi-millionaire and is one of the most famous celebrities on the globe. A huge part of her success is her ability to navigate between old forms of media, like television, with new forms of social media, like Twitter and Instagram. With 157 million followers on Instagram alone, Kardashian West has no shortage of people willing to invest their money into any and everything that she puts out.
Kris Jenner is largely responsible for her kids' success
But, understanding and manipulating media isn't the only thing that helped Kardashian West skyrocket to fame. Plenty of Kardashian West's fame can and should be attributed to her manager. In this case, that would be her mother, Kris Jenner. Jenner serves as a momager to all six of her children (including billionaire, Kylie Jenner) and also managed her ex-partner, Caitlyn Jenner. Jenner is thought to be a marketing and PR genius, manipulating storylines and making sure her family is ever-present in all facets of media. Clearly, Jenner and her off-spring have been incredibly successful. However, Kardashian West was the first one to truly fulfill Jenner's number one goal.
Kim Kardashian West reveals her number one goal
In a recent interview with The Cut, Kardashian West revealed that her and Jenner's number one goal had always been their own perfume line. "I will say about fragrance: that was always my mom's and my No. 1 goal. We had dreamed of fragrance since the day we ever dreamed of anything. Elizabeth Taylor. You've made it," the reality TV star confessed. Of course, Kardashian West was able to fulfill that goal back in 2009 with an eponymous perfume collection. However, she kicked things into high gear when she launched KKW Fragrance back in 2017.
Collaborating with her sisters
KKW Fragrance has been particularly successful for Kardashian West. Her loyal fans love the opportunity to smell like her. Her most recent perfume collection is the Diamonds collection. For this collection, she collaborated with two of her sisters, Khloé Kardashian and Kourtney Kardashian. The collection features three unique scents, dubbed pink diamond, white diamond, and yellow diamond. Each scent was curated by a sister and represents her unique scent preferences. Customers are able to purchase the collection as a set or individually.
Fans complain about the perfume on Instagram
Kardashian West's scent is the white diamond and it is described as a floral yet musky scent. "KKW Fragrance Diamond by Kim is a luminous scent with notes of heavenly white musk, orange flower and coconut milk cream. Available to shop for $40 at KKWBEAUTY.COM or in-store at @ultabeauty.  #KKWDIAMONDS," a recent Instagram post about the perfume reads. Unfortunately, many fans of the 39-year-old don't find her personal scent to be particularly appealing. They find the perfume to be too mature and prefer the other two scents more.
"Am the only one who doesn't like the scent? When I smelled it smelled like rubbing alcohol. The other two are beautiful!" one fan declared. "The set has that old lady smell! I got the set as a gift for Christmas! It's a shame I can't exchange it!" another one declared. "I feel the same way!!! smells like old lady and the other two are great so it's disappointing!!" yet another person cosigned. "This scent smells like an old lady… I gave it to my grandmother and she LOVED it," one Instagram user declared. As scent is such a personal experience, we aren't surprised that some people don't like Kardashian West's perfume. But, like it or not, at least she's fulfilling her long-time goals.