Kim Kardashian Is More Intimidated By Daughter North West Than Politicians
Kim Kardashian West is a reality TV personality, entrepreneur, socialite – the list goes on and on. Above all is her most important role, which is a mom to four beautiful children that she shares with her estranged husband, Kanye West. North, Saint, Chicago, and Psalm are Kardashian West's beloved kids, and it seems like just yesterday that she became a mom.
North West is the oldest daughter in the family, and according to Redbook, her famous mom says that the eight-year-old is actually a bit sassy! As most parents would admit, parenting is anything but easy, even for someone as famous as Kardashian West.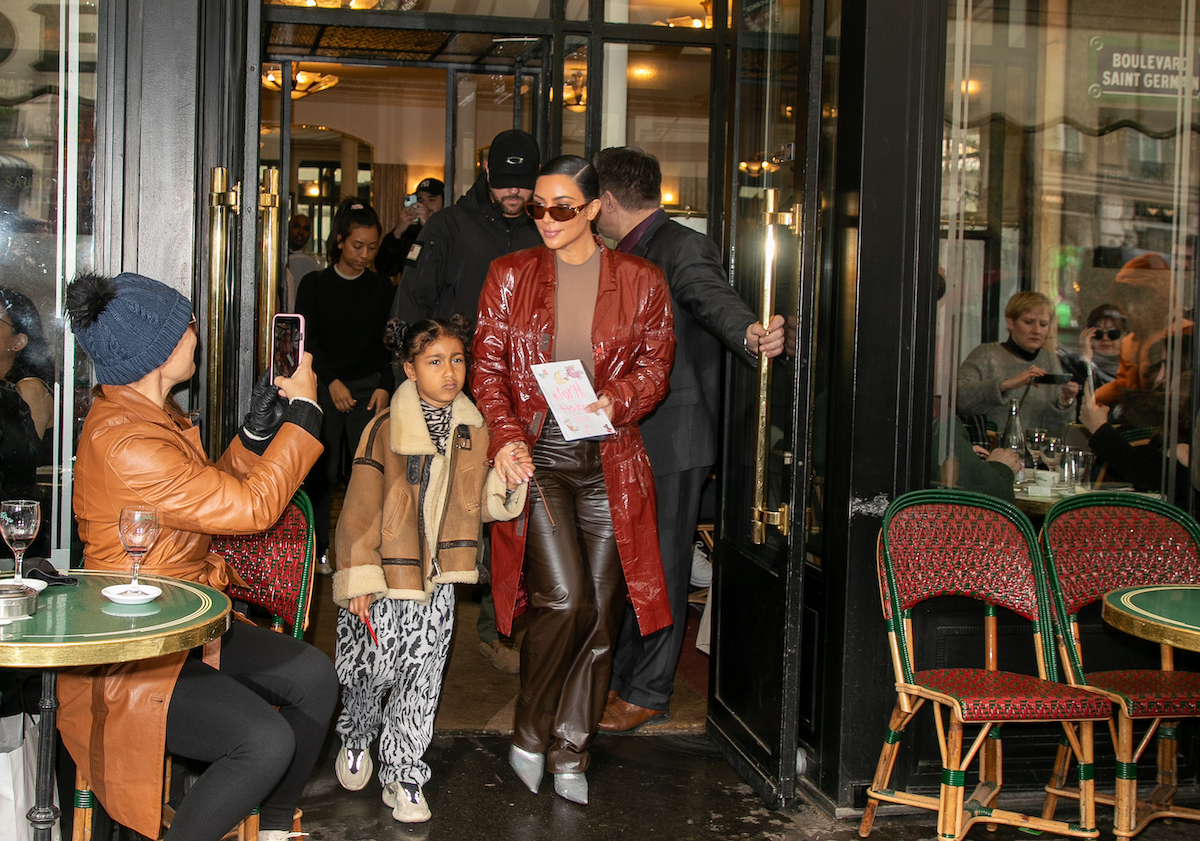 She is dealing with four different personalities, and in addition to her busy work schedule, she goes out of her way to make as much time as possible for her children. Now, the reality star and aspiring attorney admits that she is even more intimidated by her daughter North than by politicians.
Kim Kardashian West is more intimidated by daughter North West than politicians
It is easy to be intimidated by people in positions of power, and Kim Kardashian West is no different. However, she recently revealed that her daughter North intimidates her a little more than well-known politicians, and fans were surprised, to say the least.
During a recent interview, the mom-of-four was asked just who intimidates her the most, and her answer was:
"Who intimidates me? I was going to say politicians, but they don't. Maybe just my daughter, North."
It does indeed make perfect sense, since, even at only eight years old, the young girl has a strong personality. She recently shared a recording of the family's home on TikTok without permission, causing her family to be concerned for her safety.
North has been known to roast her mom
It goes without saying that Kardashian West's name is mentioned pretty often by other celebrities. Hilariously enough, North gets in on the action, roasting her mom whenever possible and clearly enjoying doing it.
Teen Vogue reported that the eight-year-old not only called her mom out for being a fake fan of Olivia Rodrigo, but she also decided to roast Kardashian West's $20 million dollar minimalist home, calling the place "ugly" and saying "It's all white. Who lives like this?"
Looks like Kardashian West takes the roasting and intimidation in stride, saying that her approach to parenting is to be as honest as possible. She says that "I really try not to lie. I'd rather be honest with my kids." 
Kardashian West's four children
As fans are well aware, Kardashian West is a mom of two daughters and two sons. She definitely has her hands full, and it can be widely agreed that the children couldn't be more adorable. So, who are they?
According to Elle, there are a total of four kids in the reality stars' brood. North is the oldest, born in 2013, and has been seen twinning with her famous mom on many occasions. Next, Kardashian West welcomed her first son, Saint, who arrived on December 5, 2015. His unusual name comes from the fact that she had a difficult pregnancy, and it was advised by doctors that Kardashian West not get pregnant again.
This didn't stop her from having more kids, however, and Chicago made her grand entrance via surrogate on January 15, 2018. Kardashian West's second daughter was named after dad Kanye West's home city, and according to her mom, she loves to dress up like a princess.
Finally, Kardashian West announced that her fourth child had been born once again with the help of a surrogate, a boy named Psalm. Says the reality star of her youngest son "he is the most calm and chill of all of my babies so far and everyone loves him so much."
RELATED: Kim Kardashian and North West Have Officially Joined TikTok, and Fans Are Obsessed: 'The Kardashian Kids Era Is Coming'