Fans Think Kim Kardashian West and North West Look Like 'Twins' In This Photo
Kim Kardashian West has four adorable kids, and she loves to show them off. Who can blame her? But Kardashian West also loves posting photos from her own childhood. Occasionally, she graces fans with pictures of her and her siblings from their days as young kids — long before the fame ever set in. And Kardashian West's recent throwback photo has fans calling her and north "twins."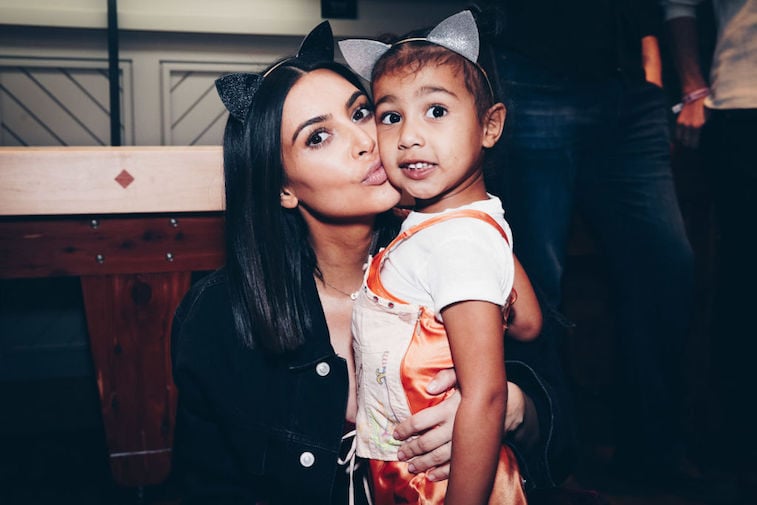 Kardashian West loves to post photos of her children
With nearly 160 million followers, Kardashian West's fan base never seems to stop growing. A few years ago, her posts mostly consisted of her showing off her best outfits — but now that she's a mother of four, her posts feature her children quite often. Kardashian West tends to either post a photo of herself, her brand, or her young kids. And fans love to see that last one.
Kardashian West often posts photos and videos of her four kids, North, Saint, Chicago, and Psalm, all of whom are under the age of seven. With so many little kids running around, there are naturally going to be some excellent photo ops and hilarious videos to show. Fans have loved getting to know the kids' personalities, too.
Fans already think North is Kardashian West's mini-me
Whenever Kardashian West posts a photo of North, fans can't believe how similar the two seem. North already loves fashion, and she's even been seen sporting a mini Birkin bag — clearly cut from the same cloth as her mom. North also seems to love getting in on photo shoots, and Kardashian West has said that she's been picking out her own clothes for a while. However, Kardashian West has taken some heat from fans for seemingly forcing her kids to take so many photos.  
Kardashian West's childhood photo has some saying she and North are twins
Every now and then, the Kardashian sisters post throwback photos from their childhood and reminisce on days when life was simpler. And Kardashian West recently posted a photo alongside the two other Kardashian sisters, Kourtney and Khloé. In the photo, the three women are years younger, and they're sitting next to each other in front of the fire. Kardashian West's caption says "triplets," though it's obvious that Khloé does not look like her sisters. "Hahahahaha totally triplets," Khloé commented.
Though the resemblance between Khloé and her sisters wasn't too clear, the resemblance between North and her mother was. "North actually looks a lot like Kim," one user commented. "North and Kim are like twins," someone else wrote. "Kim you look so much like North," another user added. "I thought Kim was North!!!!" another fan wrote.
Kardashian West might have more kids
Kardashian West appears to have her hands full with four kids, a beauty brand, a fragrance brand, and a shapewear company, but it seems she and husband Kanye West might not stop at four. Kanye West has said in the past that they want as many as seven kids (though Kardashian West isn't as convinced). Kardashian West has been using surrogates due to pregnancy complications with her first two children, and many feel that it won't be long before she announces that another baby is on the way.