Kim Kardashian West's Latest KKW Fragrance Video Has People Fuming
Kim Kardashian West is no stranger to controversy. Now a new video of her promoting her latest perfume is sparking outrage.
Kim Kardashian West is certainly no stranger to controversy. The 39-year-old might be one of the most talked-about celebrities in the world, but the chatter is far from all positive. The Keeping Up with the Kardashians star has built an empire off of scandals, family drama, and great marketing skills courtesy of her mother, Kris Jenner. Using her enormous platform, she has been able to launch several successful businesses including KKW Beauty, SKIMS, and KKW Fragrance. Kardashian West has been candid about the fact that she puts a lot of hard work and effort into her businesses. Unfortunately for the reality TV star, a recent video promoting her new perfume has fans and critics alike incensed.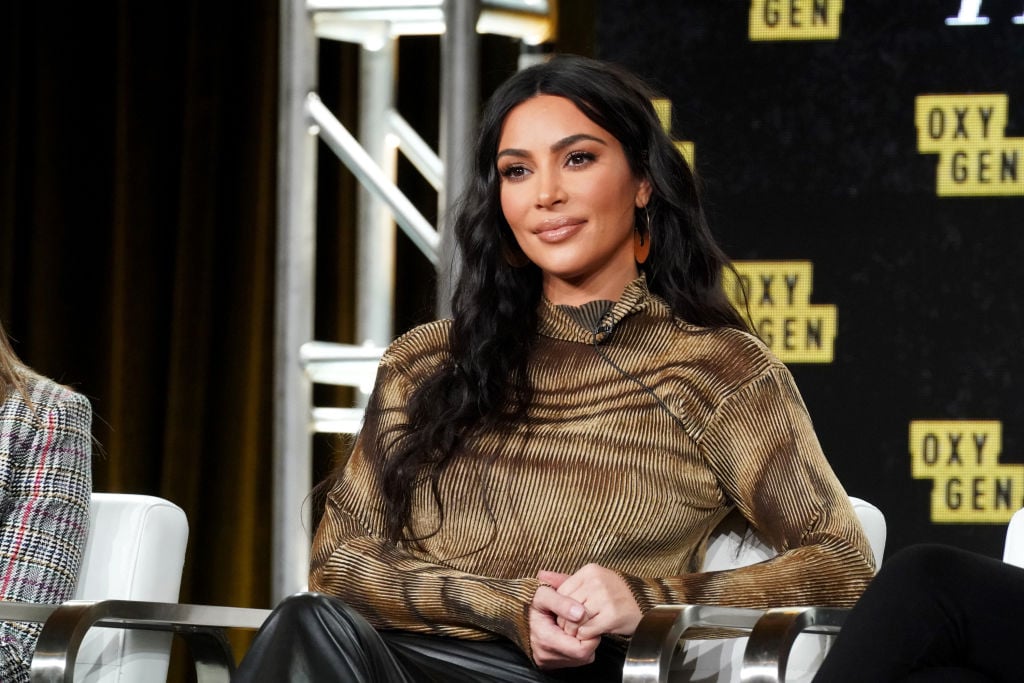 Kim Kardashian West announces her new perfume
On January 27, 2020, Kardashian West took to her Instagram page to promote the newest product from her KKW Fragrance brand. "I'm so excited to announce my brand new @kkwfragrance Crystal Violet Musk – just in time for Valentine's Day! When I was developing the new scent, I wanted to create something versatile and easy to wear. I went through so many versions and smelled a ton of different pairings to make sure I had the perfect scent. The Bergamot mixed with the Lavender and lush Oriental florals is such a soothing scent, it instantly makes you feel relaxed and refreshed. It's something new and different – I can't wait for guys to try! Shop the new fragrance Wednesday, 01.29 at 12PM PST exclusively at KKWFRAGRANCE.COM‬," the reality TV star wrote.
People accuse the SKIMS owner of being insensitive on Instagram
Many fans found Kardashian West's Instagram post promoting her new product to be typical. However, plenty of others immediately took offense. They found the video to be super insensitive given that it was posted only a day after the world learned of Kobe Byrant's passing. Critics and fans alike felt pissed that the KKW Beauty founder opted to promote her brand so soon after the news broke. Even though the reality star did post a tribute to Bryant and his daughter, Gigi, fans still felt Kardashian West's fragrance video was ill-timed and they were quick to express their disgust.
"We don't give a f**ck … we lost one of the greatest and you're tryna sell us your 'perfume' like… wtf," one person wrote in the comments. "Tragedy hits hard for EVERYONE and this is what you post?!! Yes, life goes on BUT this completely rubbed me the wrong way!" another Instagram user exclaimed. "Wow couldn't even give it a rest for a full 24 hours! Nobody is thinking about buying anything at the moment! The world is sad," another person co-signed.
Bad timing
Other people felt that the video was in poor taste and were disappointed with Kardashian West and her marketing team. "I can't even believe this woman @kimkardashian you need to sit down & reflect on your actions right now; surely you can see now is not the time to be advertising yet another one of your products!!!! You and your marketing team have no morals," a critic declared.
Fans defend the makeup mogul
Other Instagram users were baffled as to why people were upset. They didn't feel as if Kardashian West was wrong or insensitive for doing her job and posting what she always does. "What the hell is everyone talking about? If you want to mourn, nobody stops you. You don't have to do it while you're on IG. Life goes on, did. any of you take a break from their job to mourn? I don't think so! This is her job, and a new perfume doesn't affect anyone's 'mourning process,'" one person declared. Kardashian West has posted a lot of polarizing content in the past, but we doubt she could've expected a product launch could cause this much controversy. We're sure it'll blow over in another few days or so.