Kim Kardashian Plastic Surgery: Doctor Says She Hasn't Gone Under the Knife for Her Face
A plastic surgeon weighs in on whether or not Kim Kardashian has gotten plastic surgery on her face.
Whether or not the Kardashian-Jenner sisters have had plastic surgery is a frequent topic of debate. Only one sister admits to having work done (Kourtney Kardashian — breast augmentation).
The rest insist that their shifting appearances are nothing more than photo editing software, tricks of photography, good makeup, and — of course — those famous Kardashian genes. Fans typically scoff at these denials, certain that the sisters have gone under the knife to get their signature looks. 
One expert, however, believes that Kim Kardashian may be telling the truth — at least when it comes to her face. 
Kim Kardashian has been in the spotlight for years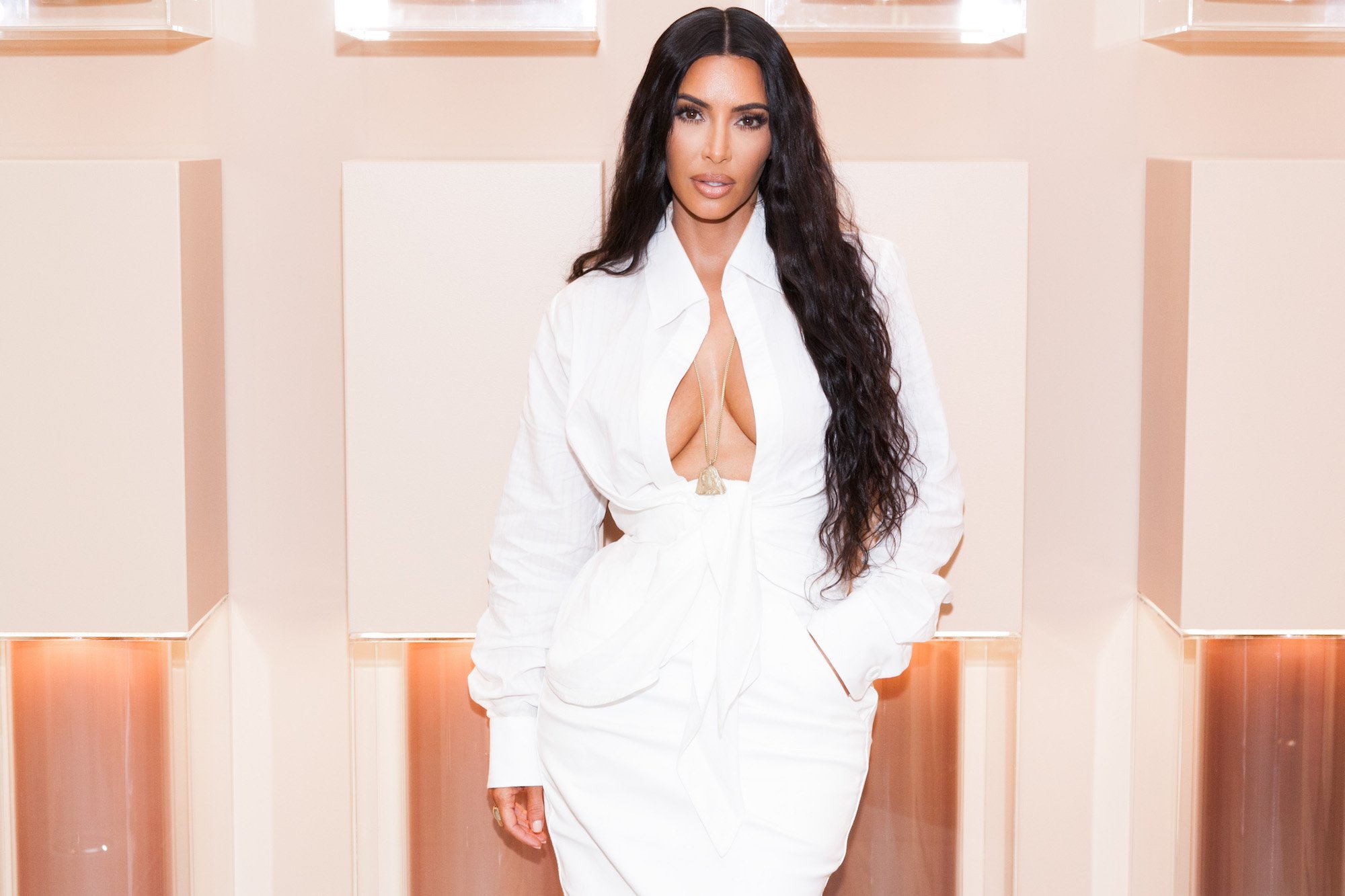 In a family full of famous people, Kim Kardashian shines the brightest. In fact, Kardashian is largely considered the source of the entire family's time in the spotlight.
Her leaked sex tape with then-boyfriend Ray J put the Kardashian name in headlines way back in 2007. That same year, Keeping Up with the Kardashians premiered and brought with it a whole new type of reality TV show.
At the time, the youngest sisters — Kylie and Kendall Jenner — were just children, so Kim, Kourtney, and Khloé Kardashian shouldered the heaviest burden when it came to entertaining their new and growing fan base. 
Over the years, Kim Kardashian has definitely managed to remain consistently admired. When she married hip hop superstar Kanye West, she elevated her fame even further.
Of course, things have gone from mainstream success to the sometimes downright bizarre, and she and West have drawn headlines for everything from starting a strange colony of domes in their ritzy California neighborhood to packing up their family and heading to the middle of Wyoming where her husband has been accused of starting a cult. 
Kim Kardashian has denied plastic surgery 
From the very start of her life in the spotlight, Kardashian has faced accusations of getting alterations on her famously curvy body. In fact, Kardashian once had x-rays on an episode of KUWTK to prove that her best asset was truly homegrown.
Not everyone is convinced by these protestations, however. Even when fans turned away from the rumor of butt implants, they continued to scrutinize Kardashian's appearance for signs of surgery. 
At one point, fans even started the rumor that Kardashian had ribs removed in order to make her waist appear smaller. Kardashian was taken aback by the gossip and insisted that she would never do such a thing before asking if the procedure is even possible.
Fans have also carefully examined her face for signs of alterations. Kardashian has admitted to getting minor fillers but insists that she has never gone under the knife. 
A surgeon says Kim Kardashian is being honest 
While there are plenty of reasons to be skeptical of claims made by celebrities when it comes to their beauty routines and habits, an expert believes Kim Kardashian when she says she has never had surgery on her face. 
Dr. Barrett is a plastic surgeon who went to TikTok to examine a before and after photo of Kardashian for signs of facial reconstruction surgeries. He explains that there are no signs of the most common surgeries including rhinoplasty (a nose job), chin implants, or a brow lift.
The doctor does believe Kardashian has had fillers and some skin tightening procedures, but these are all non-surgical ways to alter the appearance. 
Of course, it's also hard to tell which photographs are representative of Kardashian's actual looks since they've all been put through photography filters and may have been edited extensively as well. On top of that, the star is clearly skilled when it comes to using makeup to the fullest, so there are plenty of options for enhancing her appearance without turning to the scalpel.