Kim Kardashian Posted a 'New and Improved Birthday Vlog' of the Trip She Was Slammed for — and Some Fans Are Still Calling Her Out
A few weeks ago, Kim Kardashian West, from Keeping Up With the Kardashians, posted on social media with details surrounding her 40th birthday trip. She gathered her closest friends for a surprise to a private island, and she caught some major flack for it. Fans weren't too happy about the whole situation, including in regard to Kardashian West's comments in the post.
Kim Kardashian West celebrates her birthday in style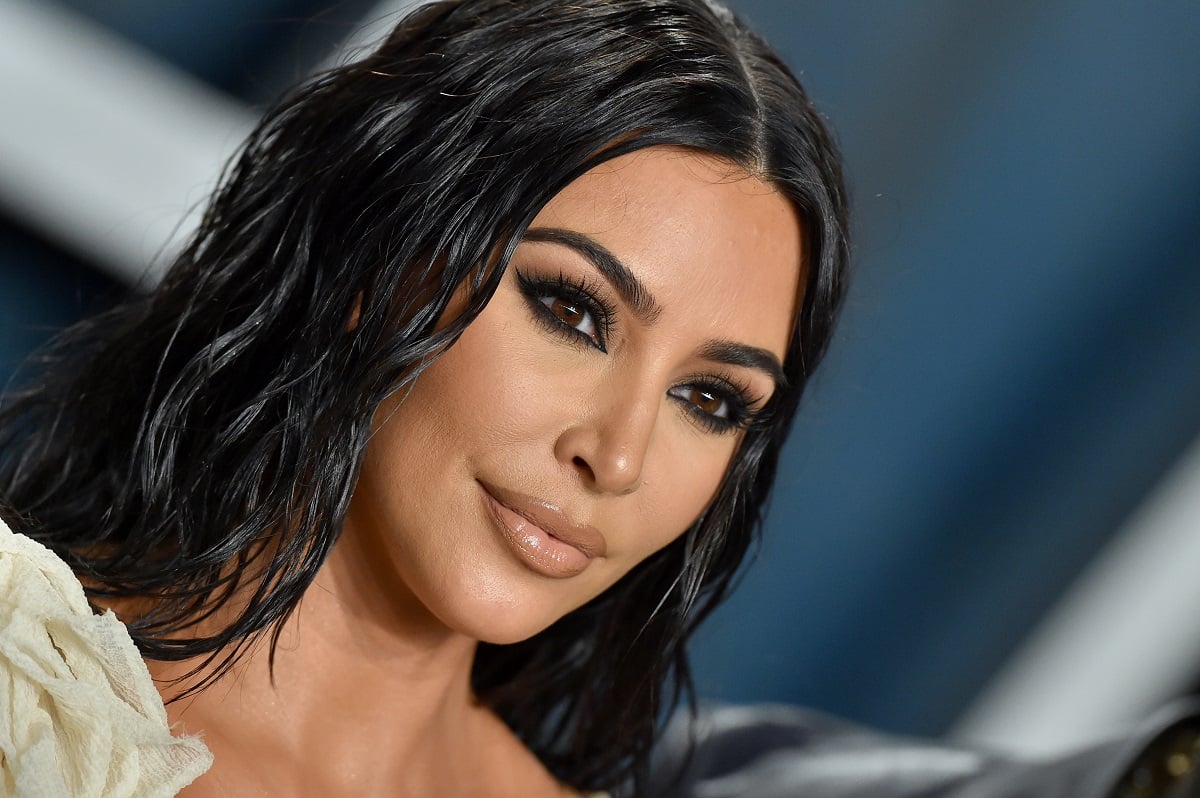 According to Forbes, the private island getaway that so many of us dream of took place in Tahiti. Kim turned 40 on October 21, and content was shared on the celebrity's Instagram and Twitter pages of the memorable occasion. But some people weren't too happy about the whole thing. Some even made memes with a portion of her post's verbiage.
Here is just a taste of the post via Instagram that sent fans into an uproar: "Before COVID, I don't think any of us truly appreciated what a simple luxury it was to be able to travel and be together with family and friends in a safe environment. After 2 weeks of multiple health screens and asking everyone to quarantine, I surprised my closest inner circle with a trip to a private island where we could pretend things were normal just for a brief moment in time."
Kardashian West shared multiple photos of herself and others not wearing masks or practicing social distancing. Many fans commented with their thoughts on the situation, and they weren't too happy.
"Wow. Are you really clueless enough to post this now??! Wow," a fan asked.
Another reminded Kardashian West that people are dying from the coronavirus (COVID-19). "Your huge bday party looks fun, but Kim there's people dying 😳," a fan reminded her in the comments.
Kim Kardashian West posts a 'new and improved birthday vlog' of the trip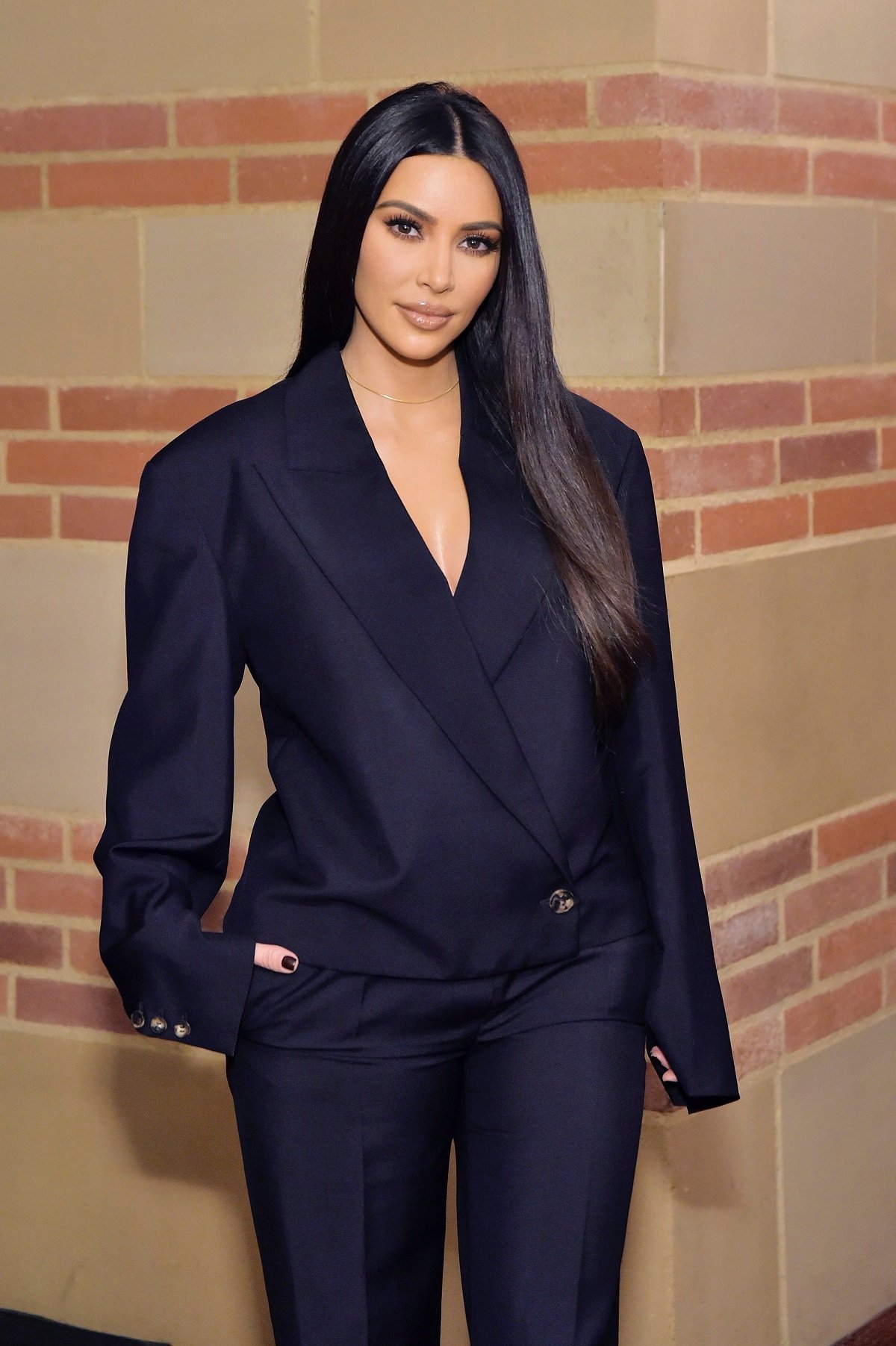 RELATED: Kim Kardashian West Reveals Who Makes More Money Between Her and Kanye West
Since the infamous post, Kardashian West has posted content of her trip despite fan reactions and backlash. On Saturday, November 15, she posted a "new and improved birthday vlog" of even more that went down on the excursion.
"New and improved Birthday Vlog," she captioned the post on Instagram. It has over 11 million views so far, and 18,000 people have already commented.
The vlog shows a number of shots of Kim enjoying her trip. In one, she heads to a luxurious pool surrounded by others, presumably people that she invited. The pool is right by the ocean water, and it's honestly a beautiful sight. There is also a shot of a boat riding through the water, and content from a bike trip that took place while Kardashian West vacationed as well.
They even went "whale watching," as Kardashian West describes it, where they all got in the water to swim in the area with a whale nearby. She also gives everyone tips on what to do if they encounter a shark. They get in their snorkeling gear along with wetsuits, and have fun in the water. There are even shots of her crew dancing and having a blast with the other members of the party.
The vlog also included the birthday hologram that Kanye West gave her of her late father, Robert Kardashian, who passed away in 2003. Immediately after, everyone seems tearful, including Kim, who talks with Kanye over video chat after watching.
Some fans are still calling her out
But what are the fans saying about all of this? Some Instagram users did wish her well seemed to enjoy the vlog, especially the hologram of her father, but a lot of other people don't seem too happy about the whole thing.
One describes it as "a bit sad," as it's all about Kim. "It's all a bit sad. It's all about you. 😥," a fan wrote.
Another tells her to "stop." "Kim for the love of god STOP," they said.
"Read the room Kimberly," an Instagram user wrote.
A fan wonders how long she's "dragging out" her 40th birthday. "How long is she dragging out her birthday?!" they said.
"Seriously enough…we're all dealing with lockdowns and all you can do is brag about your vacation," another mentions.
"Please Kimberly not now," a fan mentioned.
An Instagram user reminds the celebrity that the coronavirus (COVID-19) is still happening. "Ignorance at its finest," they mention. "Honey, there's a current epidemic going on. We get it your wealthy. Your 'birthday vlog' is the least of our concerns, but thanks for bragging 😶."
"New and improved *still jet setting in a global pandemic* tone-deaf vlog," another fan wrote.
However, other fans seem to enjoy the content that Kim provided for her fans to view. "❤️❤️❤️❤️❤️ Happy birthday!!! I love this," a fan wrote.
One fan admits to crying after seeing the hologram of Kim's father from her husband. "This is amazing!! Made me cry when he did that for you about your dad! ❤️," they said
"Love this ❤️," said another.
It seems some fans still aren't too happy or impressed with Kim Kardashian West's vacation.