Kim Kardashian Posts 'Morning Madness' Family Pic and Fans Can't Get Over This 1 Bizarre Thing
Kim Kardashian posted a family photo of her "morning madness" on Instagram and fans are failing to see the "madness" of it, given that she and husband Kanye West have four young children. Her breakfast might look a bit different from other larger families, but fans loved seeing this inside peek at their life — and pointing out some of the more interesting finds in the pic. Her critics, naturally, were as vocal as ever.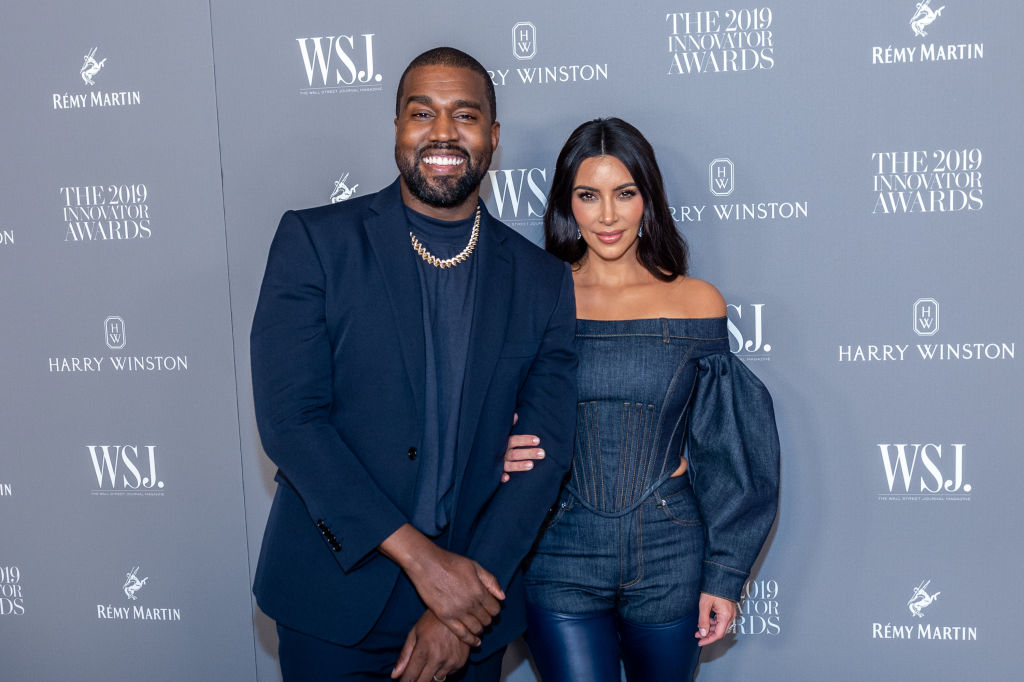 Kardashian West's family breakfast seems pretty calm
With a caption like "morning madness," fans probably were expecting a bit more chaos surrounding Kardashian and West who were seated at the table enjoying breakfast — but the shot captures the kids having a relaxing meal with mom and dad.
In the photo, the famous parents join kids North West, Saint West, Psalm West, and Chicago West.
Fans had plenty to say about the pic, with one person commenting on Instagram: "Looks like total organizational bliss to me !!!! Dang my kitchen never looks like that with all my kids lol."
One critic commented: "Madness except you had someone prepare your meals and a few extra hands with [the] kids." Another critic agreed, sharing on Twitter: "Breakfast someone else prepared, kids someone else dressed, house someone else cleaned. Try a proper mums morning Kim! You wouldn't survive it!"
Still others thought it was a lovely photo, with one fan writing: "Probably the most down to earth picture I've ever seen from you. I adore it. Thank you for reminding us you have the family love/chaos just like anyone."
Another fan echoed that idea, noting that the mom-shaming is unnecessary: "Just cause her morning is different then yours does not make it less proper or fortunate. They are spending time as a family. And the less time she has to cook and clean means more time she can spend with the kids."
Fans also noticed some strange things
Among the sweet and critical comments about the photo, there were also some things people spotted that they couldn't get over. First, many followers wondered why the baby is seated on the table, but one Twitter user pointed out: "Where else would a baby that young be if the family is sitting around the table? He's strapped into his seat lol he's not goin anywhere."
Others wondered what Saint is holding in the photo, with one fan tweeting: "really hope that's not a dog Saint is holding like that."
The most bizarre find in the photo, however, is located near West — what appears to be a sword. One fan tweeted: "why is there a samurai sword to the right of Ye. @KimKardashian we need answers."
Others wondered: "Kanye cutting fruit with a katana?" and "Does Kanye chop up his fruit with a… SWORD?"
One fan pointed out: "The sword could be one of the kids' toys."
Kardashian shared how she chose her children's names
In a video in which her sister Kylie does Kim's makeup, the two answer fan questions and Kardashian reveals how she named her kids. She shared that North's name started as a joke: "I actually got it from Jay Leno, who made that as a joke. And I was like, 'No way, I would never name my daughter that.' Like, I said that on his show. Everyone was coming up to me like, 'It's such a cool name. You should really think about it.' And then Pharrell had, like, all these meanings."
Kardashian added: "Kanye came up with Saint," and "Chicago took me, like, two weeks." Jenner came up with Psalm's name, as Kardashian noted: "And Psalm, you named him," with Jenner clarifying, "Well, you thought of it and I vouched for it."