Kim Kardashian's Refrigerator Drama Reminds Us All How Insanely Rich She Is
It's no secret that Kim Kardashian West has a ton of money. Kardashian West occasionally shows her home to fans, and we have definitely caught glimpses of her massive estate in Instagram photos and videos. But her most recent refrigerator drama (because, of course, everyone needs to know what's in a Kardashian's refrigerator) just reminds us all how insanely rich she actually is.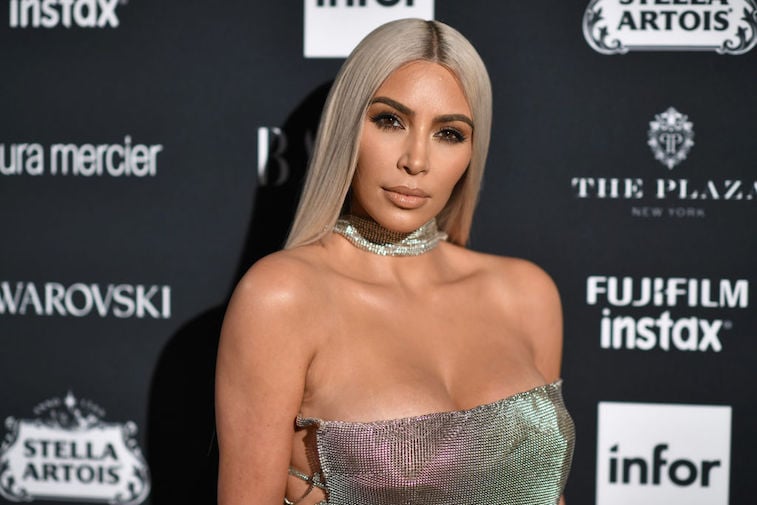 Kardashian West has built a massive net worth for herself
Since the early 2000s, Kardashian West has been working hard to reach the level of success that she always saw for herself. The Kardashian children grew up living a lavish life; their father, Robert Kardashian, was a prominent California lawyer and entrepreneur. But Kardashian West had her sights set on even greater success. She made the right friends (Paris Hilton), which helped her receive publicity, and the family made sure to capitalize on their reality show as much as they could.
Since 2007, when Keeping Up With the Kardashians first premiered, Kardashian West has not slowed down. She has created various brands, from a fragrance brand to a makeup brand to a shapewear brand — and she probably won't stop there. Today, Kardashian West is worth an estimated $350 million and climbing. (Combined, she and her husband, Kanye West, are worth $500 million).
She and Kanye West live in a 15,000-square-foot home
When Kardashian and West were first married, they settled into a 9,000-square-foot Bel Air estate. After renovating it, though, they realized they wanted something larger. The two then listed their Bel Air home for sale and moved to the exclusive Hidden Hills neighborhood. The two purchased a 15,000-square-foot mansion and put millions of dollars into the home to make it their own.
Kris Jenner has since said the couple's home is worth about $60 million with the renovations, though it's unclear if that is true. The Kardashians have made Hidden Hills their neighborhood of choice — Kylie Jenner and Kris Jenner have homes there as well.
Her recent refrigerator drama reminds us all of her insane wealth
Kardashian West recently posted a photo in front of her refrigerator, and fans were shocked by how empty it was. With so much backlash, Kardashian West decided to give her followers a walkthrough of her actual kitchen — and during the tour, we were reminded of how insanely wealthy the reality star really is.
While Kardashian West was showing off her kitchen, she mentioned that she and her husband would essentially be starting their own farm on their property. The two reportedly own five acres of land in addition to their massive home — any amount of land comes with a hefty price tag in California. (The two initially paid $20 million for their mansion.) Kardashian West also said hello to her personal chef, Marina, while she was giving fans her tour. She then showed off the vegan tacos Marina was cooking for the family. It was a quick introduction, but it served as yet another reminder of Kardashian's wealth — a private chef can cost around $60,000 per year, give or take. Ah, to be a Kardashian.